I've already shown you the blue and red Barry M magnetic nails, and today I'm sharing the silver one! I have to say, this might be my favourite...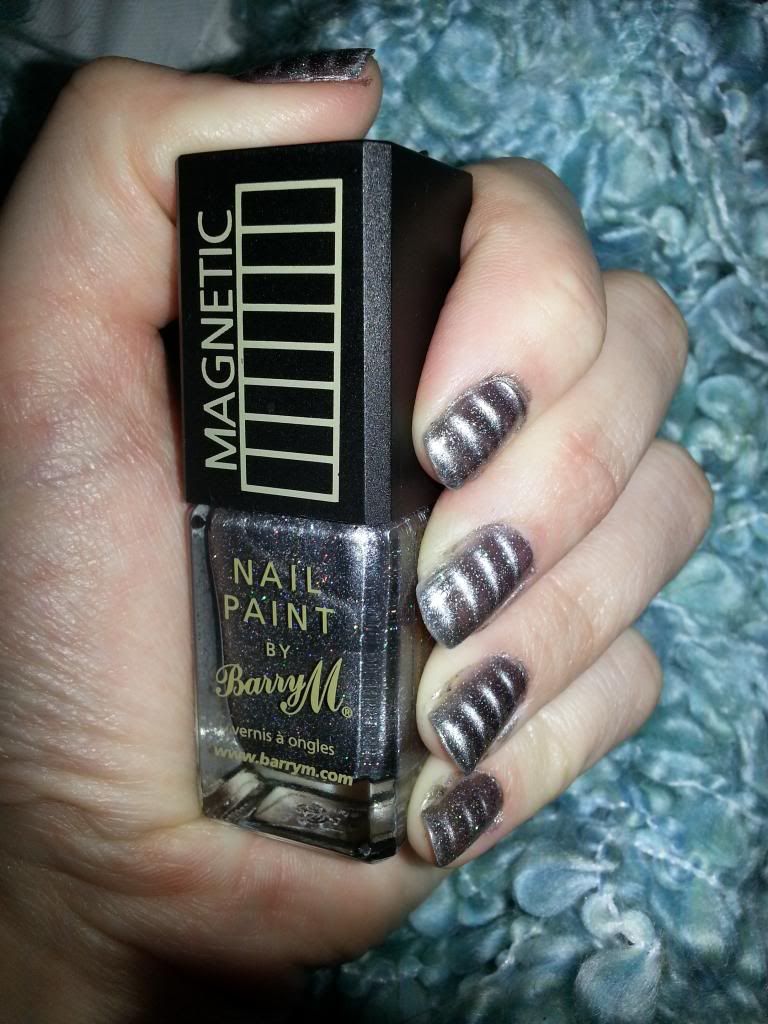 I used the silver polish with the horizontal magnet for this look, and I absolutely adore it! I couldn't help sneaking a peak at my gorgeous nails every few minutes whilst I was wearing this - not productive for my working day!
I think metallics are brilliant for winter anyway, but these are just extra special! I can see myself recreating this look for a Christmas party or for New Year's Eve, its just so glam and unique!
Have you given any thought to your Christmas party nails?