If you haven't caught on already, I love a good bargain - I rarely pay full price for anything and so the January/post-Christmas sales are an absolute dream for me! I've got some tips from a few years of successful sale shopping to share with you, that will hopefully help you navigate the sales come Boxing Day!
I have to say, this post is not about 'physical' sale shopping - there are few things I would enjoy less than spending the few days after Christmas stuck in a sweaty shop with other bargain hunters. No, instead I recommend doing your sales shopping online!
TOP TIP 1 - plan a priority list of what you need or want to buy!
My sales shopping strategy is to plan in advance key items I'd like to get in the sales - for example if I need a new winter coat, some new boots, or work clothes. I have a look around the sites I usually shop at, and some that are usually a little out of my price range, to scout out the styles that I like and shortlist some ideas. Then come sale time you know exactly what you want and can navigate to the correct pages quickly and easily - it's quite useful to either bookmark the link or write down the keyword so you can search for them.
TOP TIP 2 - get online at midnight on Christmas Day!
The next thing is to check when the sales start - the majority of stores now start their sales either on Boxing Day morning or at midnight on Christmas Day. It's become something of a tradition for me and my sister to stay up on Christmas Day and spend a couple of hours past midnight doing the majority of our sale shopping online. It may sound insane but it means you get the best pick of the stock available and can get in before everyone else! It also means your items will be despatched before everyone else who have placed their orders on Boxing Day.
TOP TIP 3 - order a variety of sizes!
The whole point of shopping online late on Christmas Day is to make sure you get the pick of sizes and styles. It might be best for you to order two or three sizes in the item you'd like to make sure you end up with something that fits, as you can usually send clothes back for a refund without a charge. The worst thing would be to get a lovely item that's a bit too small and then discovering the next size up has sold out!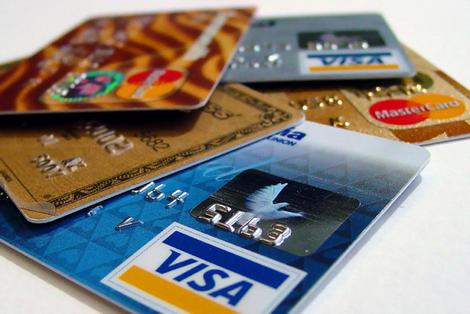 TOP TIP 4 - don't get carried away!
It can be easy to get carried away with the discounts and amazing deals on offer in the January sales, but remember that it's still money you're spending and you can't buy everything! I suggest that along with your efficient list of priority items you've already made, you set a budget for each item or group of items, and an overall limit you won't spend over. Christmas is an expensive time of year alone without adding the hundreds of pounds you're likely to spend in the sales if you don't reign yourself in.
I hope you've found this post helpful in planning your January sales shopping! I'd love to hear how you get on and what you buy - let me know on FACEBOOK or @ElspethDaisy on Twitter!