After suffering a few break outs when using my usual highlighter, the No7 Skin Illuminator, I decided it was time for a change. I had a look around the blogosphere and settled on the offering from Soap & Glory, as I'm obviously a massive fan and have gotten on well with their cosmetics in the past.
As I use a mineral powder foundation and finishing powder, I decided to try a pressed powder highlighter. I'd read lots of good reviews of Glow All Out and once I'd made up my mind rushed out to buy it from Boots.
As always, I was impressed with the packaging. Glow All Out comes in a cardboard compact, which sounds cheap but it actually is very nicely and securely packaged, with the trademark S&G retro pink style that we know and love. The compact also comes with a mirror which is handy if you plan on travelling with this product, or keeping it in your handbag. It closes magnetically. keeping the powder secure and safe in transit.
I love the S&G motif pressed into the powder - again, it makes this feel like a high end product. As this retails for £11, I expected it to feel more substantial than other cheaper products I've tried and I wasn't disappointed. I think in general S&G have done very well with the packaging on their cosmetics.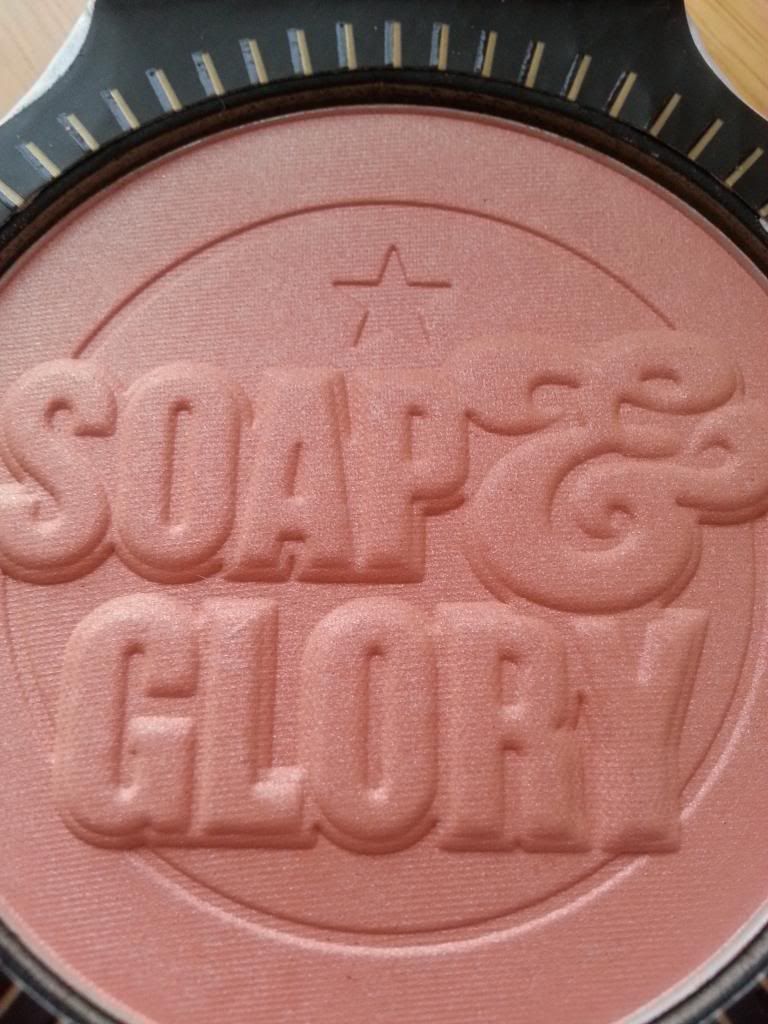 I have been using the highlighter on top of my usual foundation, applied with my kabuki brush prior to using blush. I lightly brush it over my cheekbones, nose and forehead, paying most attention to my cheekbones. I find this gives a really subtle, healthy glow to my face which is ideal for winter when my skin perhaps isn't looking its best. I have very pale/porcelain skin and so it's important for me to add colour and glow to my face to avoid looking like a corpse! This is where this product performs better than perhaps more translucent highlighters.
After applying this at half past 7 in the morning, I can still see it on my face 12-13 hours later, which is very good longevity by any measure. It's so subtle that I don't feel it's obvious I'm wearing it (unlike other highlighters I've used) as it just adds extra depth and definition to my face and bone structure. It's not so glittery that you can't wear it for work, but equally I imagine you could build up a good amount of shimmer with repeat applications for a high impact look if you're going out.
Overall I am very happy with my purchase, and recommend trying this highlighter if you're looking for something that feels light and soft on your skin but still gives you that fresh healthy glow that many of us need in the winter months!