Another of my all-time favourite nail looks is this one!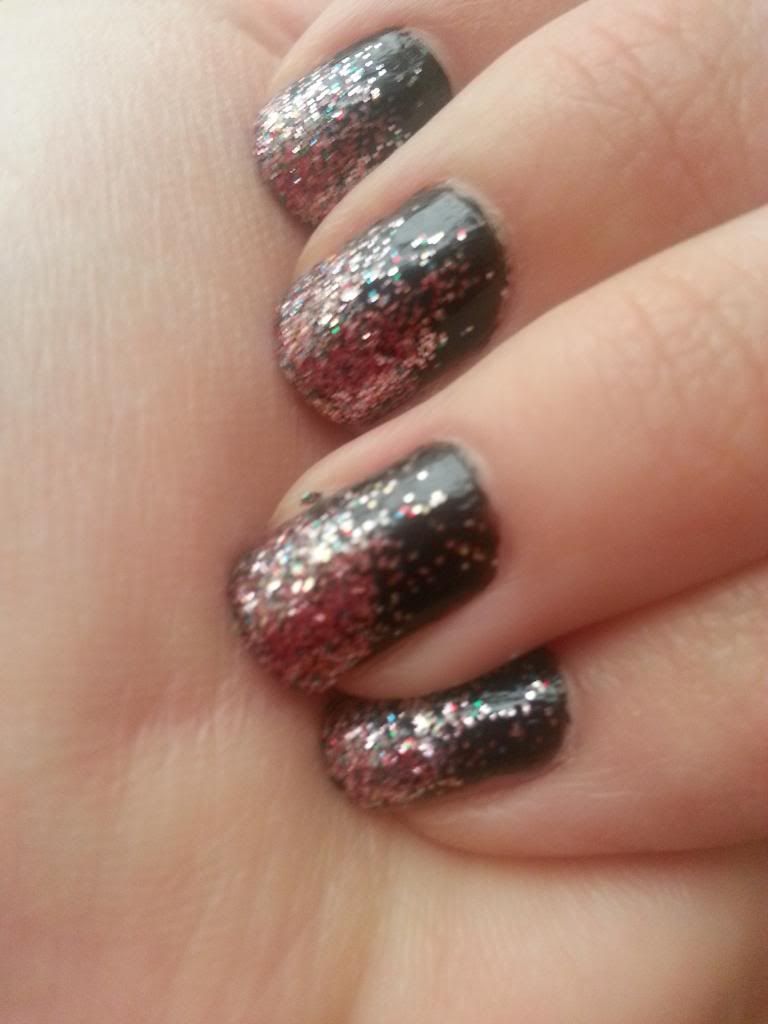 I created it using my Barry M black polish (layered 3 times which took an AGE to dry!) and then using pretty much all my silver polishes and my Barry M mixed colour glitter polishes to create a gradual glitter effect - I had hoped it would look like my nails had been dipped in glitter!
What do you think? What are your favourite glitter colour combos?