I have scheduled a few posts to go live while I'm away with my beau and putting my feet up in Sherwood Forest! I hope you enjoy. I have done lots & lots of sales shopping so watch this space for haul posts - most likely to happen next week as I'm back in London on the 6th!
As a general rule, I don't really believe in New Year's Resolutions, but I do think it's a great opportunity for bloggers to re-evaluate their blogs, writing style and what their goals and ambitions are. Therefore I've decided to share with you four blog resolutions I've made for Bee's Knees in 2013, and would love to hear if you've made any too!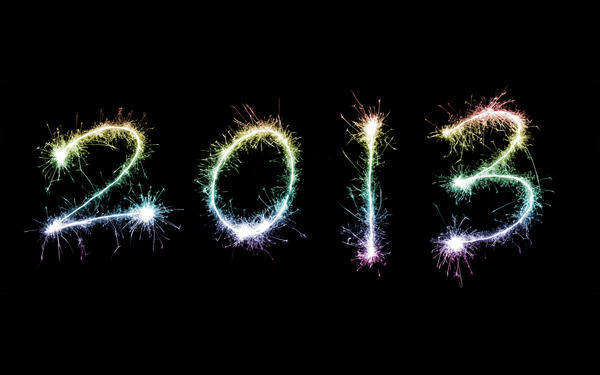 BLOG RESOLUTION 1: GET A BETTER CAMERA
I don't subscribe to the idea that you need a ridiculously expensive, professional camera to be a good blogger. I wouldn't know what to do with half the functions of a DSLR, so there's no point in me buying one! But I do appreciate that my current photos, taken with the camera on my Samsung S3 phone, might not be as good as they could be if I invested in a quality point & shoot. And so it's one of my resolutions to make that investment. Happily January contains my birthday so I'm hoping to receive a new camera as a gift.
BLOG RESOLUTION 2: TRY DOING SOME OUTFIT POSTS
Once I've got my new camera, I hope to also buy a tripod so I can try out doing a few outfit posts for little Bee's Knees. By no means am I planning on changing the entire content and direction of my blog and orienting it totally towards OOTDs, but I think a sprinkling of them might just add that little bit of extra interesting content for you lovely readers!
BLOG RESOLUTION 3: REACH 100 FOLLOWERS
I'm not someone who judges their blog according to the amount of followers I have - that's simply not why I got into blogging and I'd much rather have a small number of followers I interact with regularly than thousands of faceless profiles I wouldn't know from Adam! That said, I really would love to reach 100 followers at some point this year. I've resolved to do an appropriately amazing giveaway once I do, so watch this space!
BLOG RESOLUTION 4: INTERACT MORE WITH READERS
One of the things I do take a lot of notice of is the amount of comments I get on my posts - and this is a massive area I want to improve on! I got into blogging as a way of sharing my experiences of the fashion and beauty world with other like minded people, and so comments are crucial to how I feel about the success of Bee's Knee's. I'm not sure quite how to tackle this particular issue, and would welcome your ideas in the Comments below! (see what I did there?!)
Do you have any blog resolutions for this year, or even personal ones?