I have my big posh work winter party tonight! Cue lots of rushing around to make sure I remember to take my dress, make up etc! But I still had time to open up door number 6!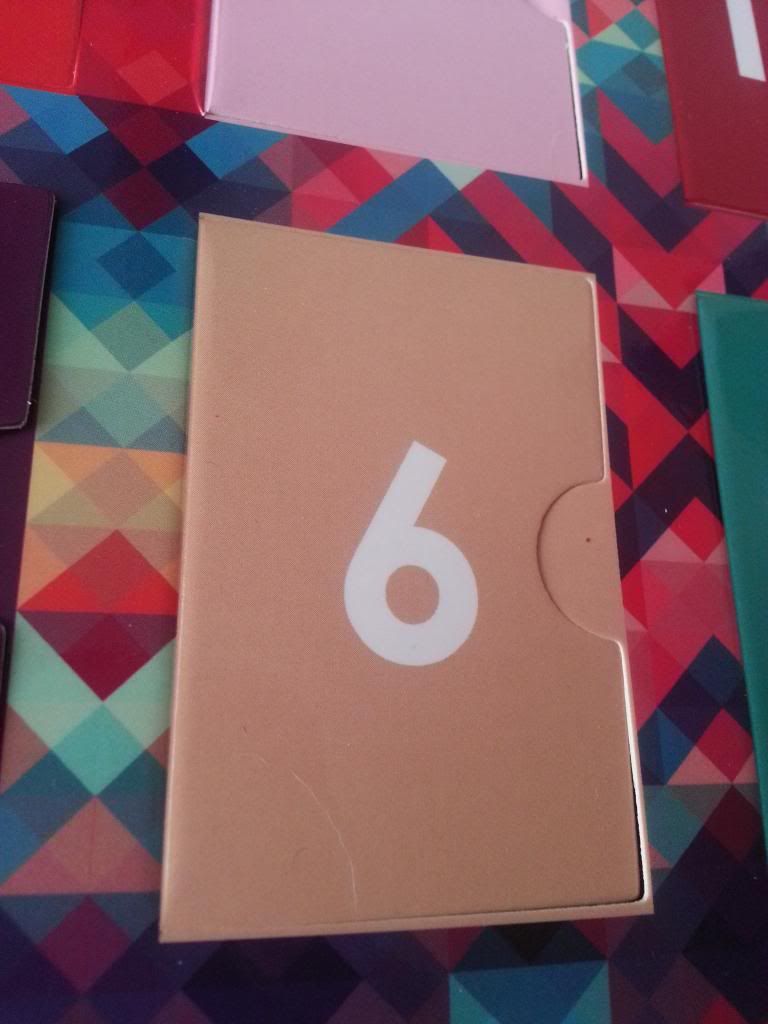 It's a delicate frosty white colour!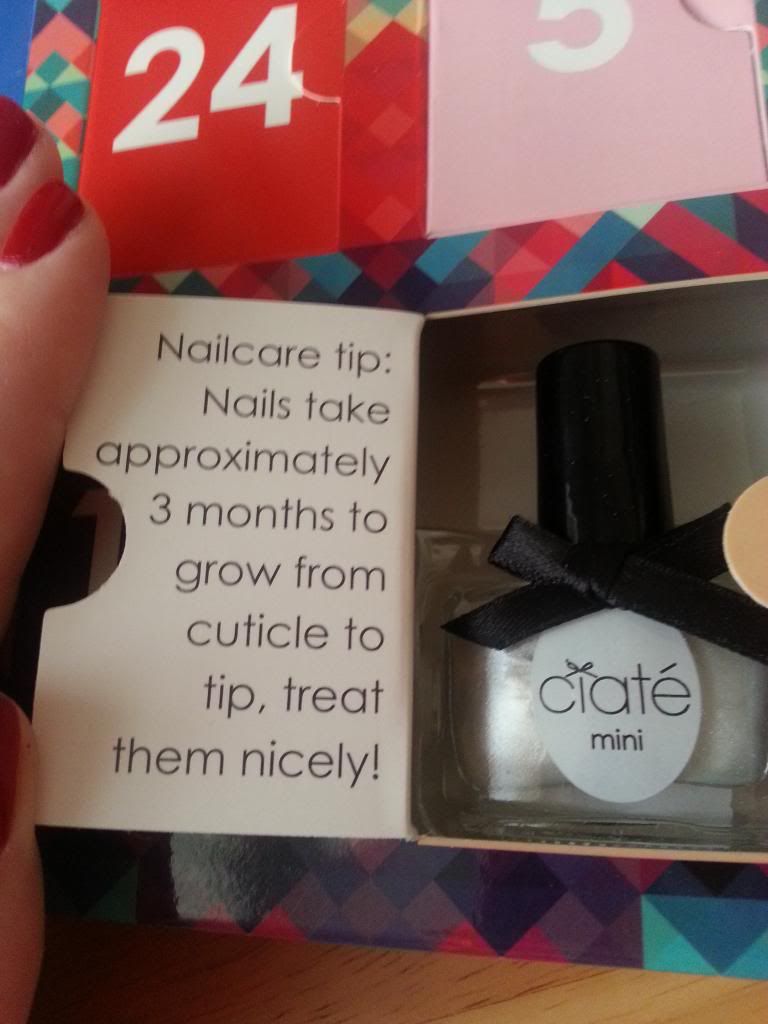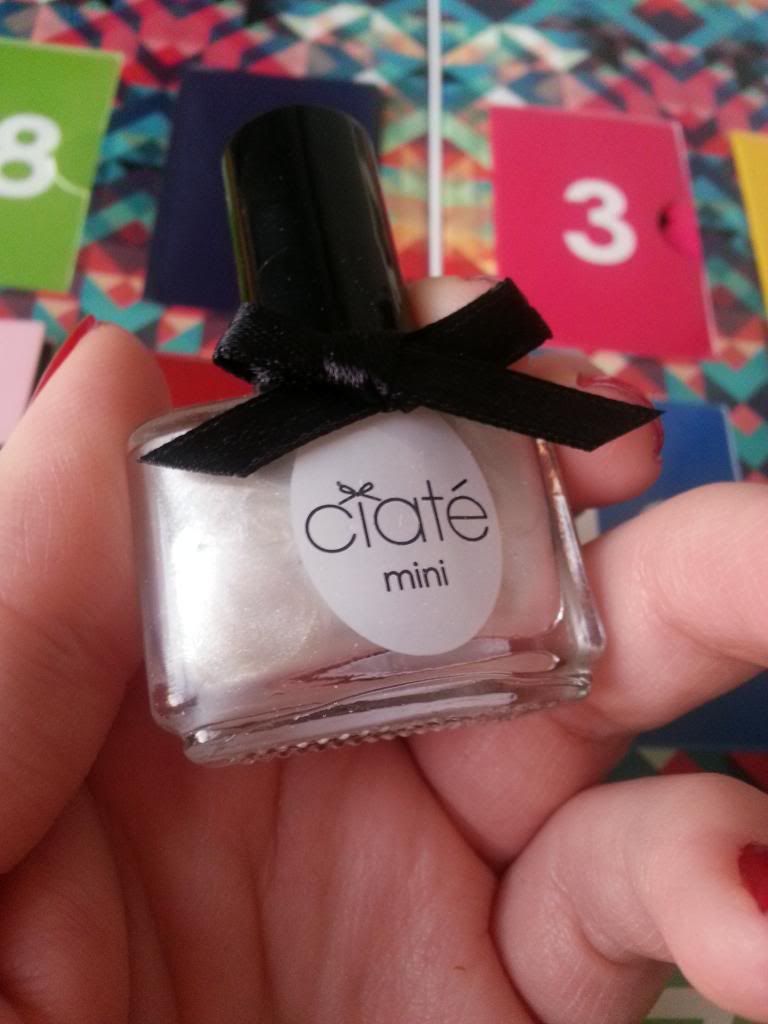 This shade is called 'Angel Wings'. For some reason it reminds me of Bubblebeard from Lush - the sparkly pretty whiteness of it!
I don't own anything quite like this and I'm not sure I would have purchased it for myself, but for me that's the best part of this advent calendar! I've got the chance to try lots of different shades I wouldn't have tried before!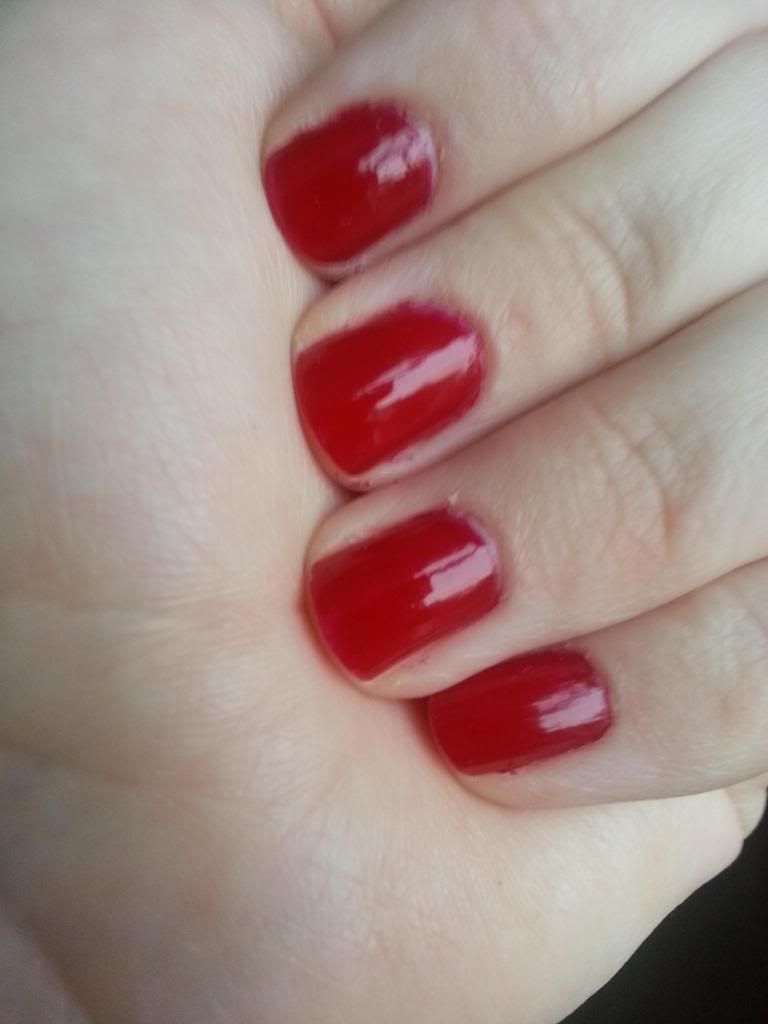 I'm wearing one of my Mini Mani Month polishes tonight actually - Dangerous Affair! I'm wearing a blue dress so rocking the red lips and nails!