Another splurge I shouldn't have made! But I got a voucher from Grazia magazine for 25% off everything in H&M and ended up taking a trip to my local branch and leaving with some real wardrobe staples!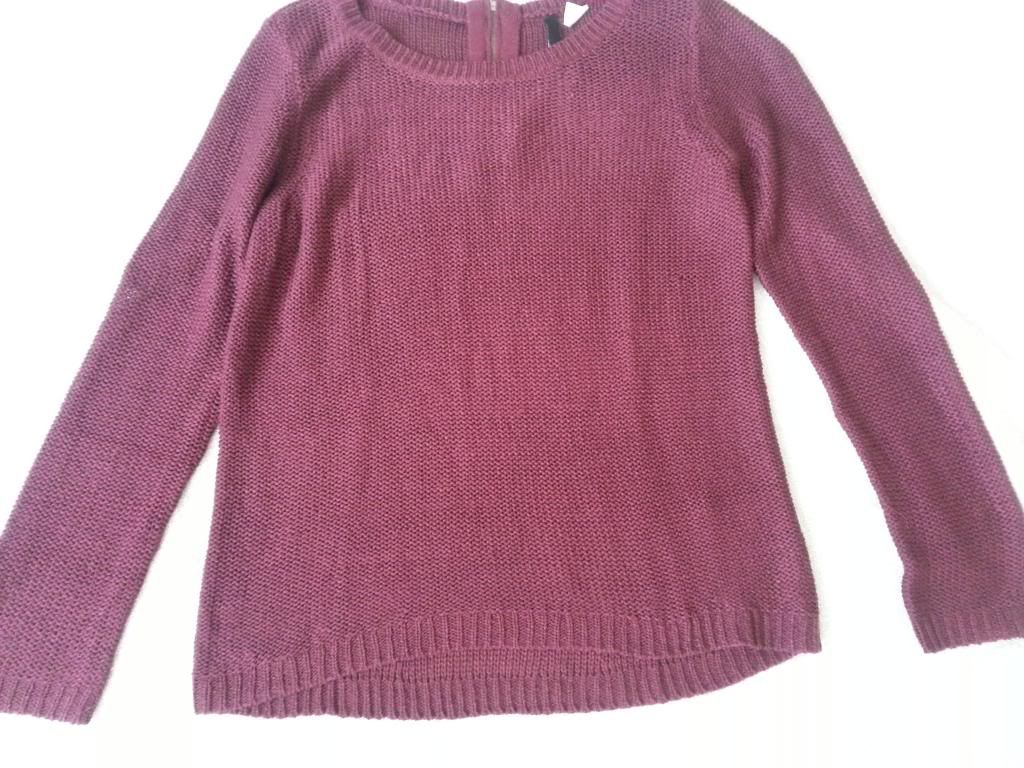 This loose fit berry jumper fits like a dream and is so snug and warm layered over dresses or with leggings or skirts! Super versatile and at only £14.99 (plus my 25% off!) I had to have it.
This embellished collar blouse was only £14.99 too! I spotted it a few weeks ago but have been trying to wear what I already have to work and resist any new purchases until the January sales... until I convinced myself that the 25% off equals being on sale!
Finally this is the biggest bargain! I could not believe it when I saw the price tag - can you believe this was only £9.99?! It fits a treat and will be easy to throw on with plenty of different clothes for a lazy winter look.
Have you made any accidental purchases lately?