This weekend is always a bit of a weird one, it's so close to Christmas but not quite! I need to pack my stuff up for heading home next weekend, as I've got a busy week of social stuff and then I'm getting the 9am train home on Saturday morning! Eek! Anyway, on with day 15...
Today's polish is this cute teal colour!
This is shade 'Headliner' and I love it! It's a grey toned teal and would look great alone or with a glitter polish over the top (always with the glitter polishes, I know!)
I can see myself getting a lot of use out of this polish all year round, so I'm really happy to have found it behind today's door!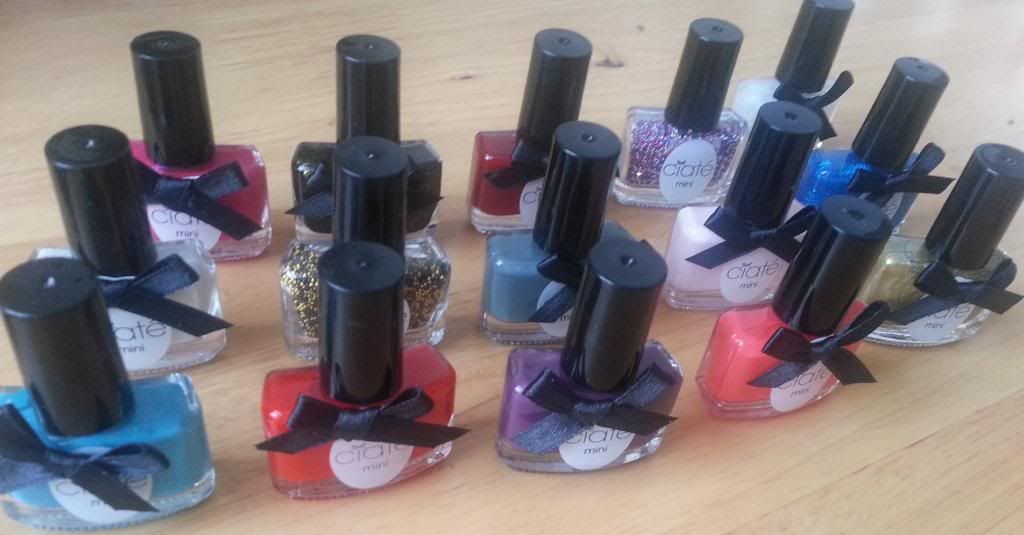 Here's a little glimpse of all the polishes I've found behind the 15 doors of the Ciaté Mini Mani Month so far! As you can see there's been quite the variety! I'm going to be so sad when advent is over and I don't get a new polish every day of the month.