Happy Christmas Eve everyone! Today is when the real magic starts happening, it's as magical for me as Christmas Day & Boxing Day. And of course today means the last day of the Mini Mani Month, I'm so sad to be opening up the last one!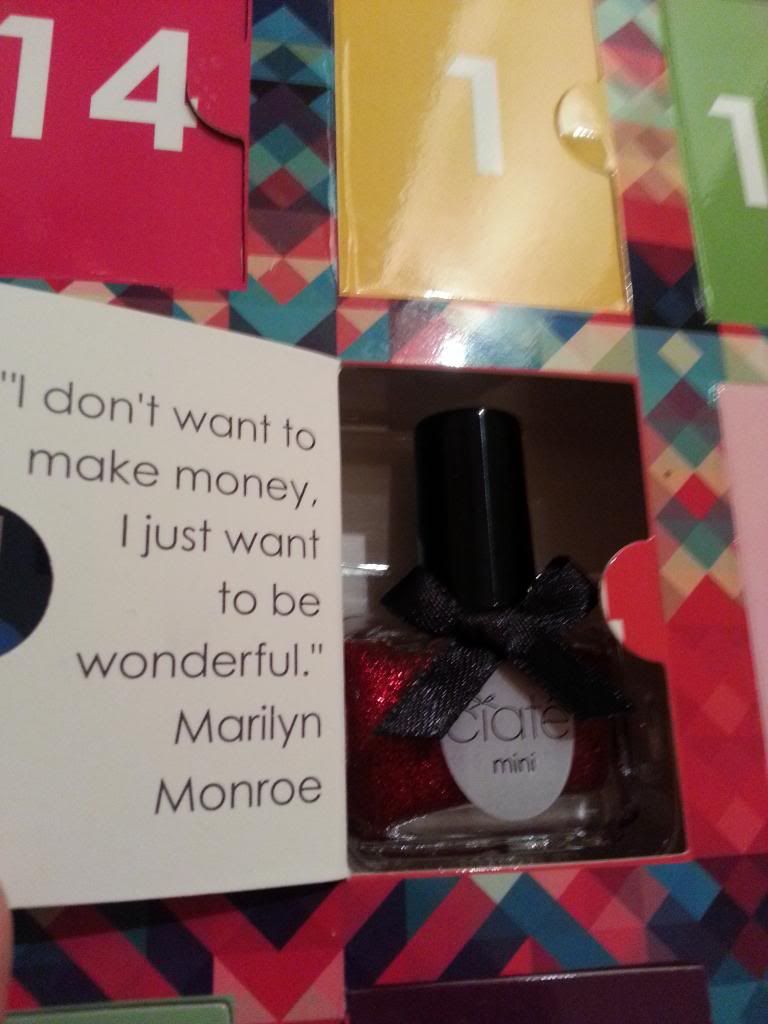 I love today's Marilyn quote - if you follow me on Twitter you'll know I'm going to be dressing up as Marilyn for my boyfriend's birthday night out in January!
WOW. This has to be my favourite Mini Mani Month polish by a mile! How amazing is this gorgeous red glitter?
It's called 'Enchanted Rose' and reminds me of the ruby red slippers Dorothy wears in The Wizard of Oz!
So that's it folks, the Mini Mani Month is over! But come back tomorrow to see a special post showcasing all of the beautiful mini polishes together!