If you follow me on Twitter, you'll have seen that a couple of weeks ago I picked up my first Models Own nail polishes! I got them both free with More magazine, and was really impatient to try out a few nail looks using them, especially Nude Beige as I thought it would be a lovely little base for a glitter polish!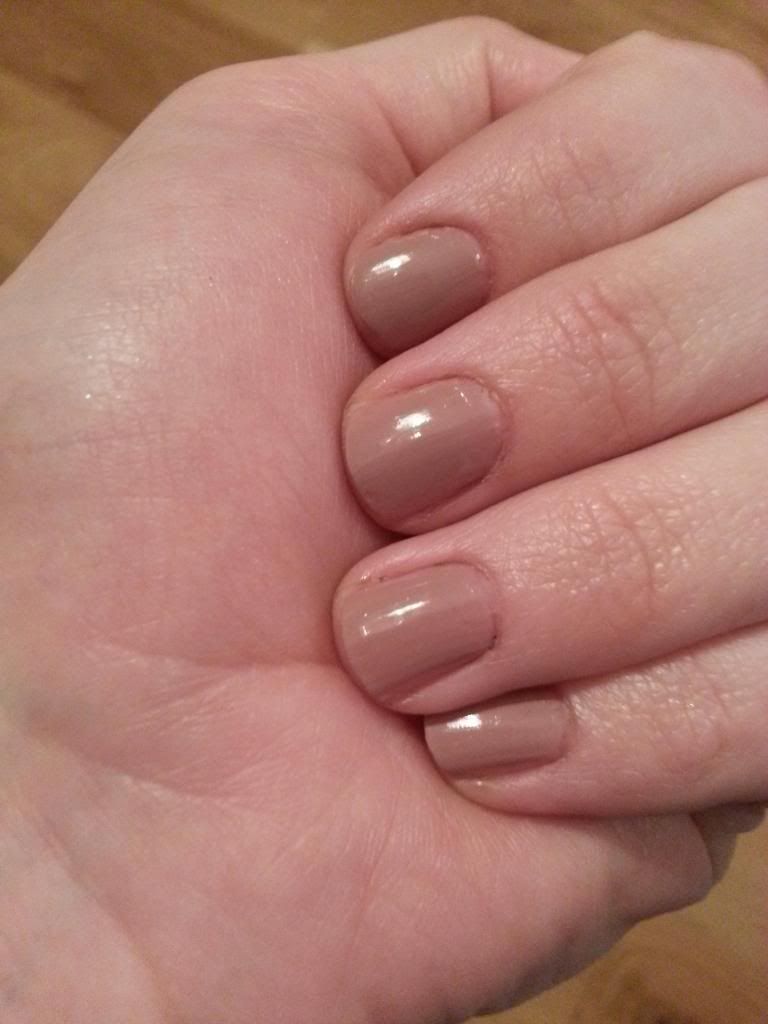 This is Nude Beige on its own, with 2 coats. I was really impressed with this polish, the consistency is good, you don't need too many coats and it dries much quicker than most other brands! I'm definitely a Models Own convert, I'm just not sure whether I'll pay £5 a pop to invest in more in the future when I get on so well with cheaper brands!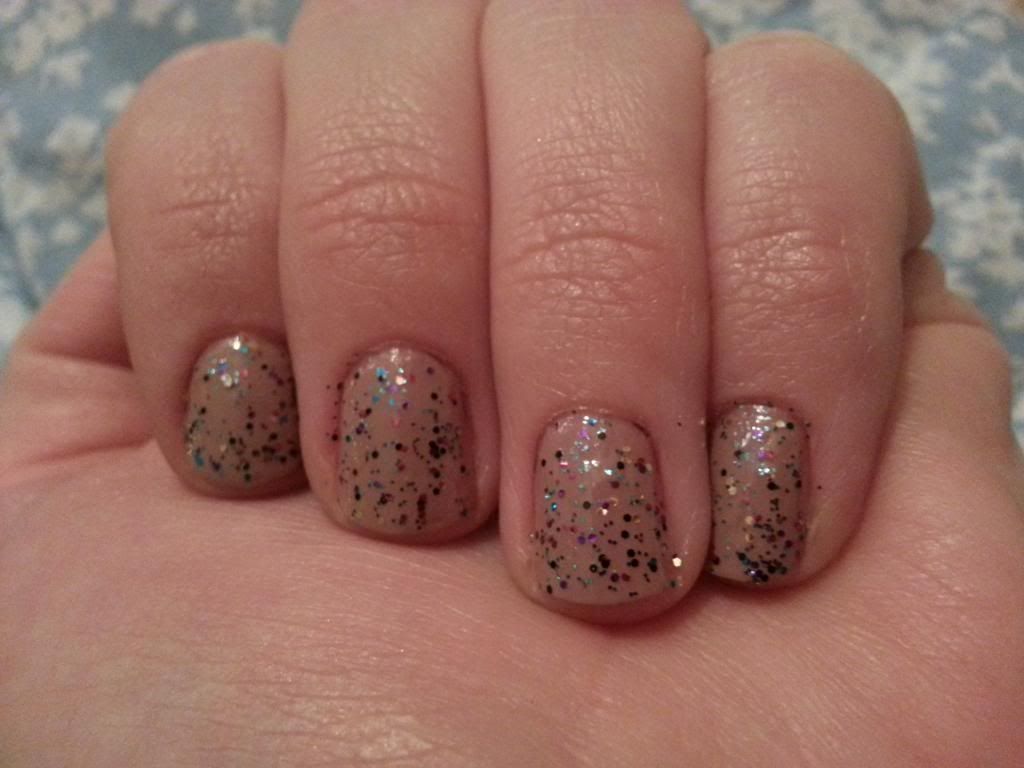 This is Nude Beige underneath my brand spanking new Barry M Amethyst Glitter! I applied the glitter polish with very little product on the brush to ensure that there would still be some Nude Beige peeping through! I'm really happy with this look and this is a nice glitter nail that you could get away with at work as the neutral tones underneath mean it's not as high impact.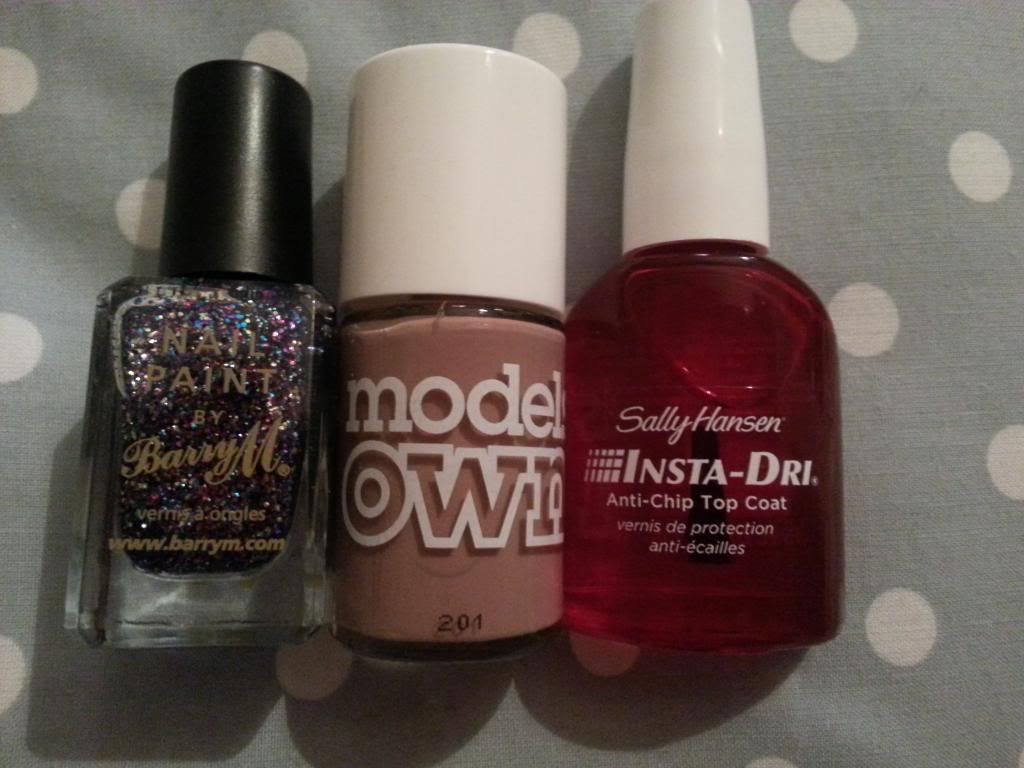 Have you tried Models Own polishes before? What do you make of them?