I've been looking forward to sharing this nail look with you - it's one of my all-time favourites!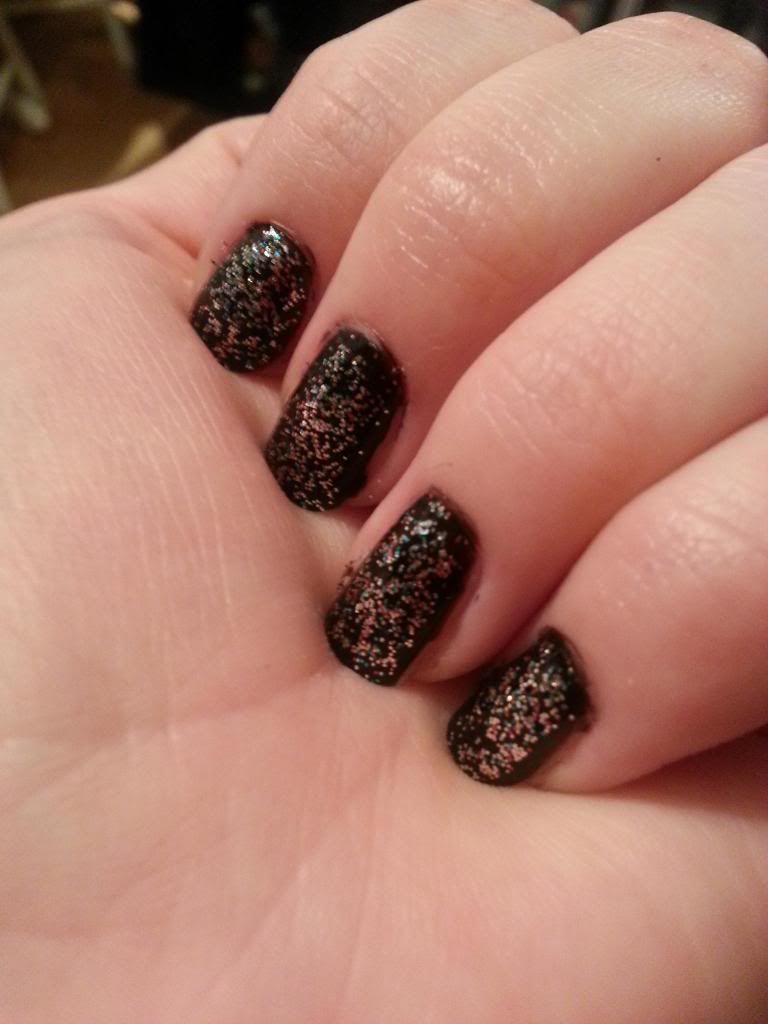 I layered Barry M black polish underneath with Barry M glitter polish in Silver Cascade over the top, and of course my Sally Hansen quick dry top coat. I adore this look, its versatile and works with my work or my casual wardrobe! Silver Cascade is silver glitter polish with green, red and pink glitter pieces. I think painting it over black really shows off the different colours of the glitter.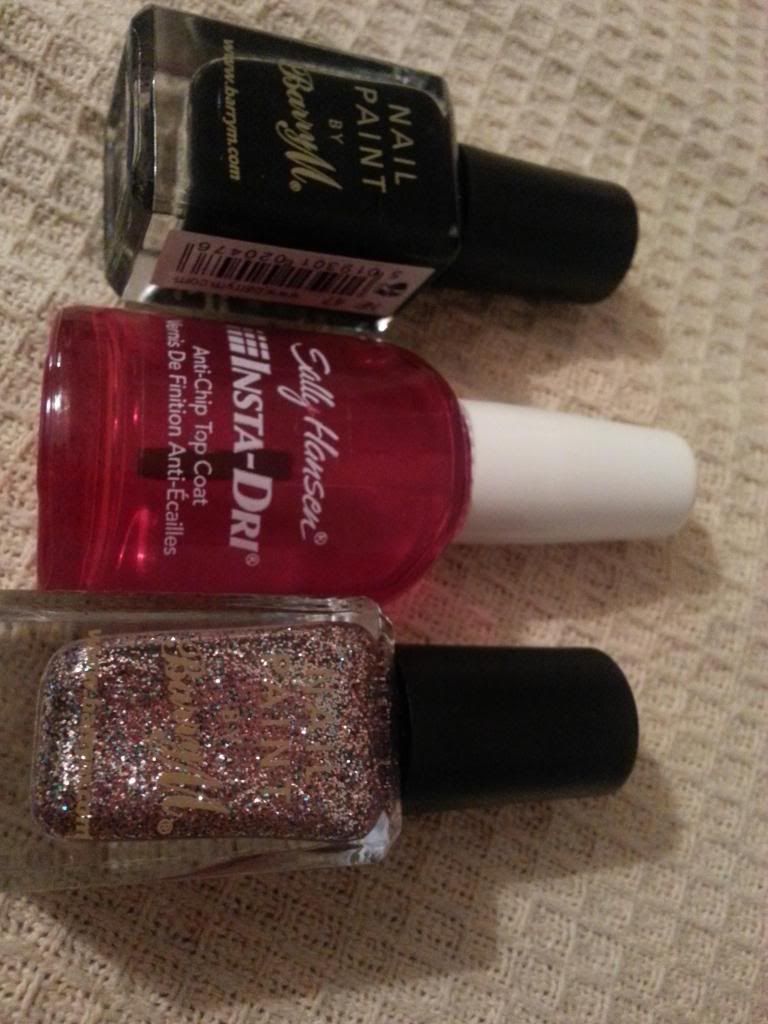 Another potential party nail look I think! Although I do have some issues with removing glitter nail varnish, I read a tip somewhere and found it much easier to remove! If you make tiny little nail-sized pads with nail varnish remover on them, and then apply to your nails with kitchen foil securing them to your nails, wait 15 mins then you can just wipe away the glitter polish as easily as you would normal nail polish! Happy days!