Today is day 20 of the Mini Mani Month, which means it's pay day!! Thank goodness for that, I have been spending far too much lately! It also means only 2 more working days until Christmas, and a brand spanking new polish today too.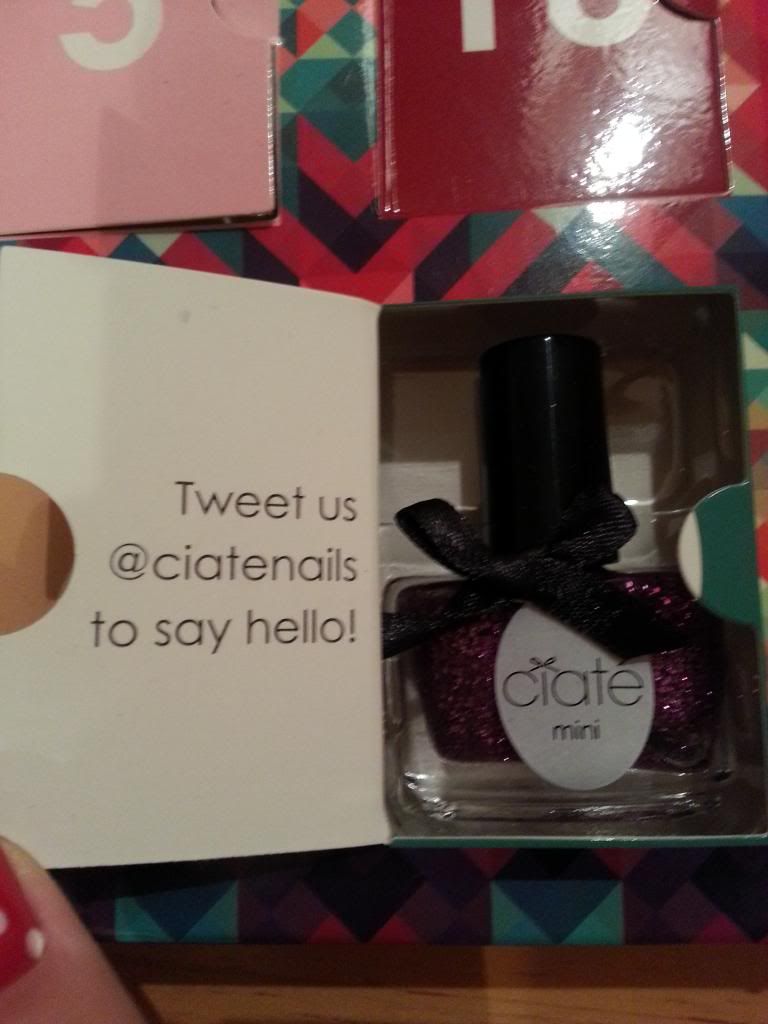 Today's polish is one of the special Ciaté glitter polishes that you can only get in the Mini Mani Month. I think the rest of the polishes will be glitter ones - this makes me very happy.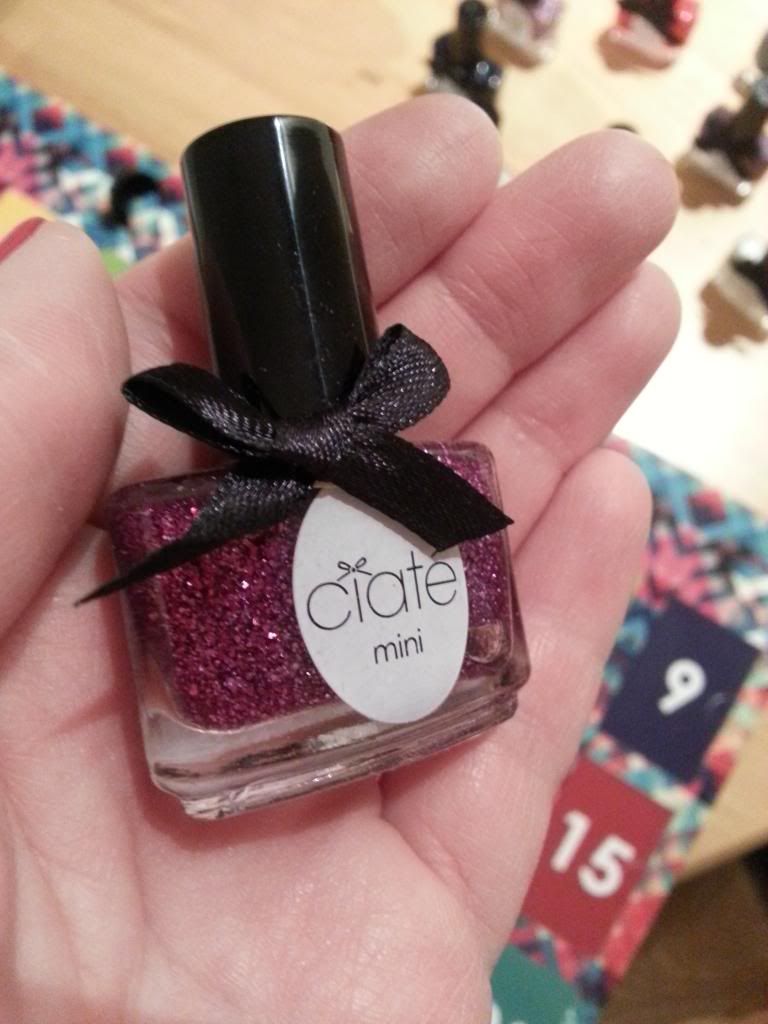 The shade is called 'Magic Carpet' and it's quite a pinky purple. It's not so pink that I would write it off completely like I do a lot of pinks, it's actually very similar to a purple polish I already own so I think I will try it out layering the glitter over the top!
Are you still loving glitter polishes or are you bored of them now? I still can't get enough!