Today is the morning after the work Christmas party, and I'm feeling a little tired! I couldn't stay very late or drink very much because of my knee, but I still managed two cheeky cocktails! I really didn't want to get up today, but the prospect of a new polish helped me drag myself out of bed! Here's day number 7: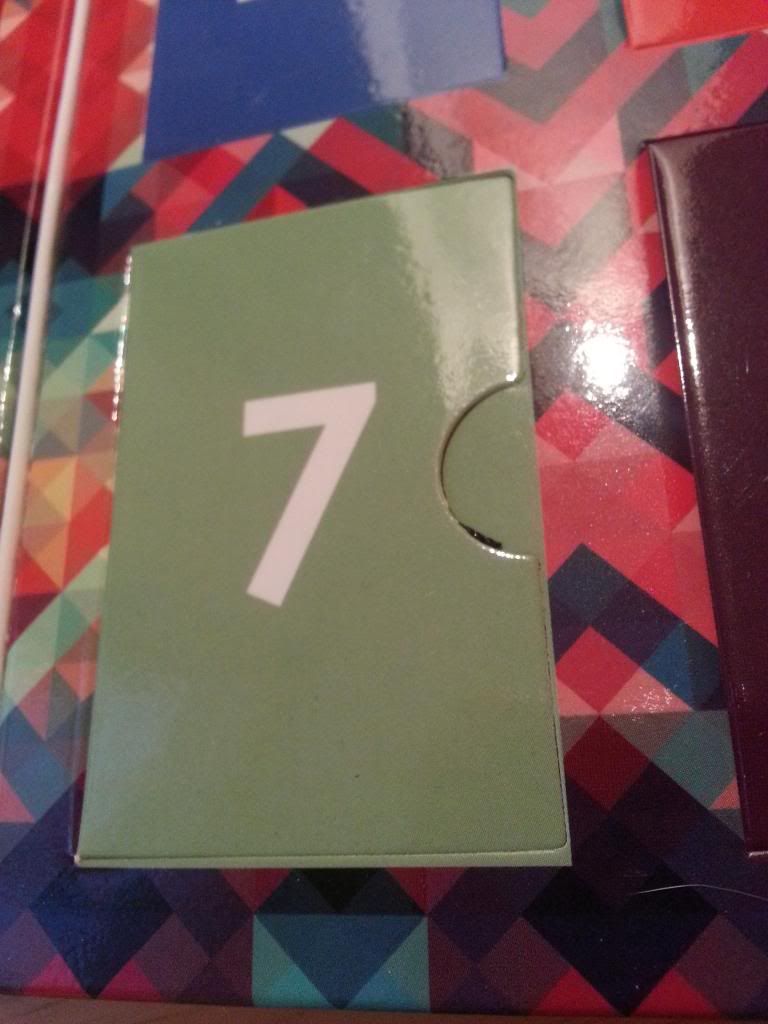 It's this cute baby pink colour!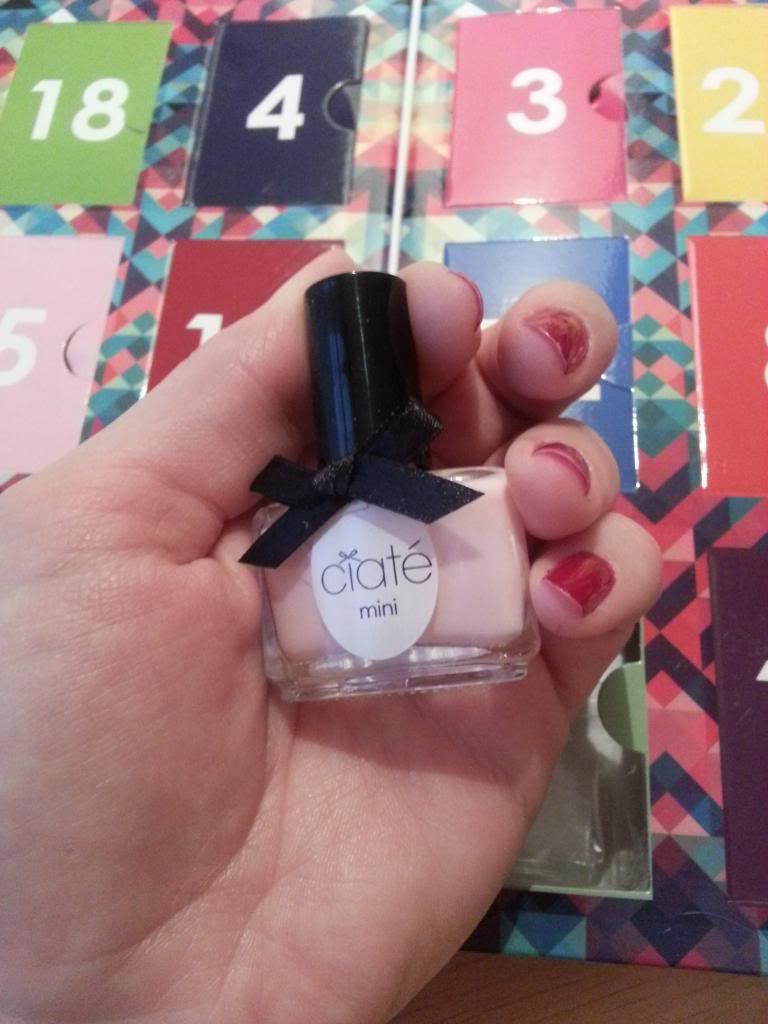 The shade is called 'Cutie Pie' - as I said last time I got a different pink shade, I'm not a pink person and a bit sad to get another pink polish from the Mini Mani Month! But I guess girlie girls will love this!
I thought it would be fun to show you guys what the first week of the Mini Mani Month brought into my life.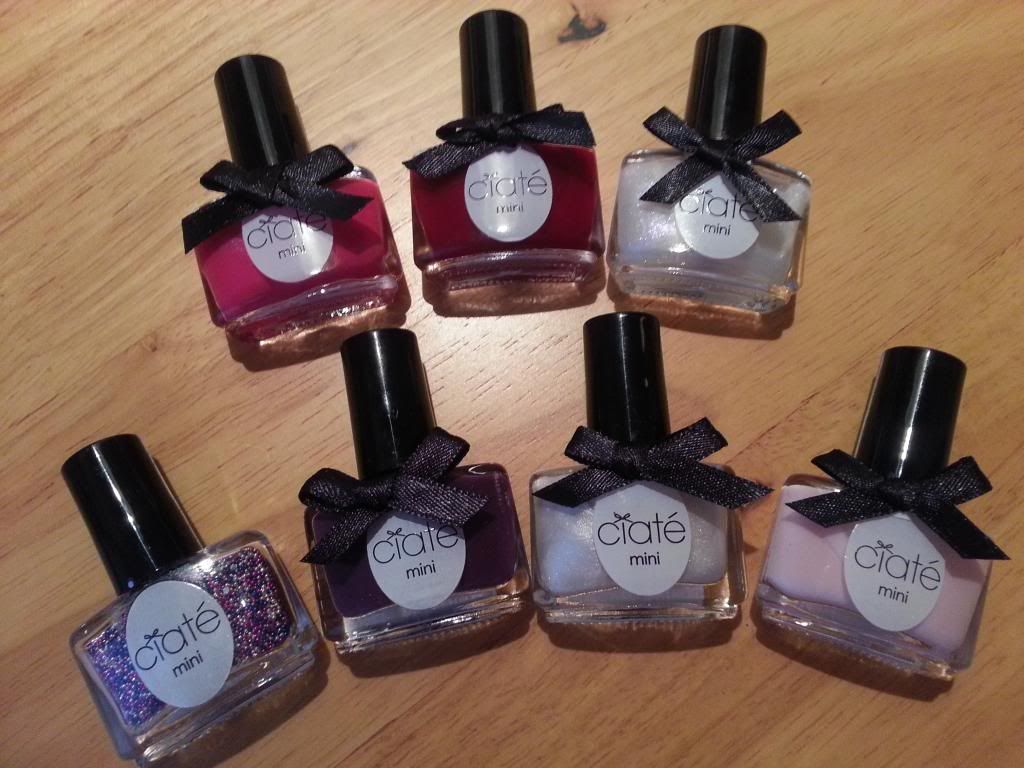 This photo makes me realise how similar the two pearly white topcoats are!