I was in Primark recently (the new Tottenham Court Road store - I love it!) and picked up some Super Cosy microfibre tights. I planned to just invest in some of the usual opaque tights but spotted these and was intrigued. At the time I thought they were a new concept but have since seen posts around the blogosphere from a year or two ago so perhaps I'm just not very observant!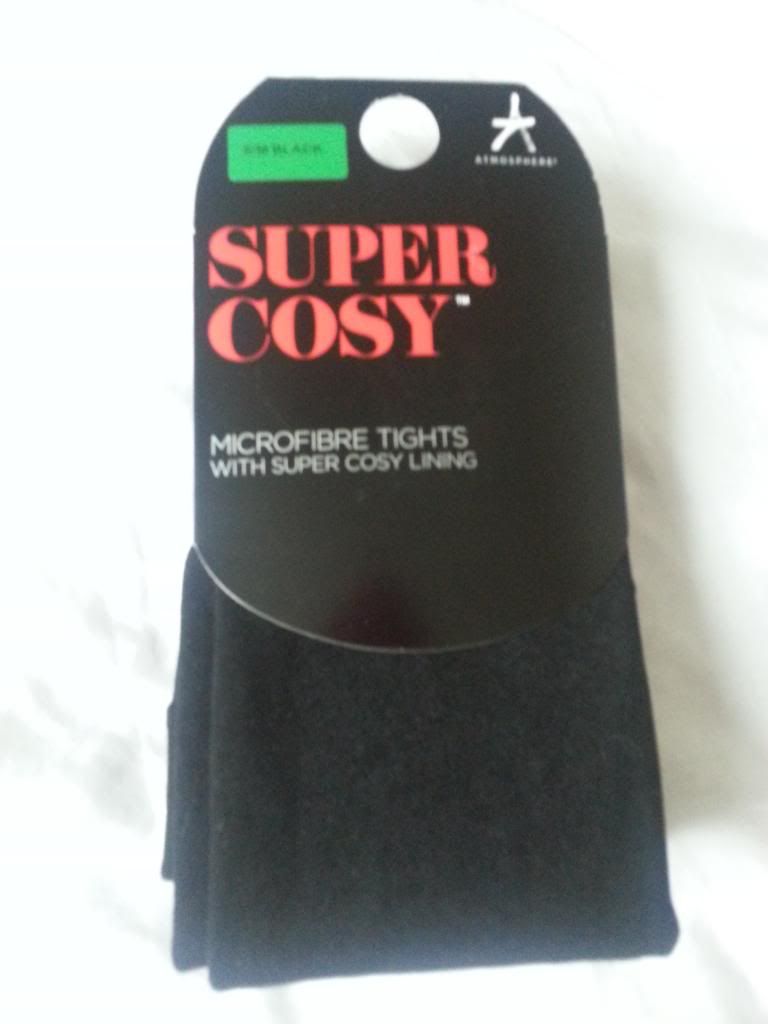 They are tights with a 'super cosy lining' - which looks like this:
It's sort of like a fleecy material that runs right through the tights. I was eager to try these out to see if they would be any different to normal opaque tights or more similar to leggings. I found them to be a sort of middle ground between the two - they have the flexibility and feel of tights (on the outside) but in terms of thickness and warmth they are more like leggings. In fact they are probably warmer than the leggings I've worn before (I'm not a bit leggings fan so haven't tried many). I'm really impressed with these and might pick up an extra pair, they are mega warm and toasty and make it more sensible to wear skirts/dresses/shorts in cold weather without freezing your tootsies off! At only £3.50 I would recommend you try some this winter!