I just want to do a very quick post on the S&G Calm One Calm All bubble bath. I received this product as part of a massive gift set from Christmas 2011 (I know!) It got lost in the depths of my bedroom and I only rediscovered it recently when I was having a bit of a sort out. I usually use my I love... Strawberries and Milkshake bubble bath but popped this in my bathroom to give it a try.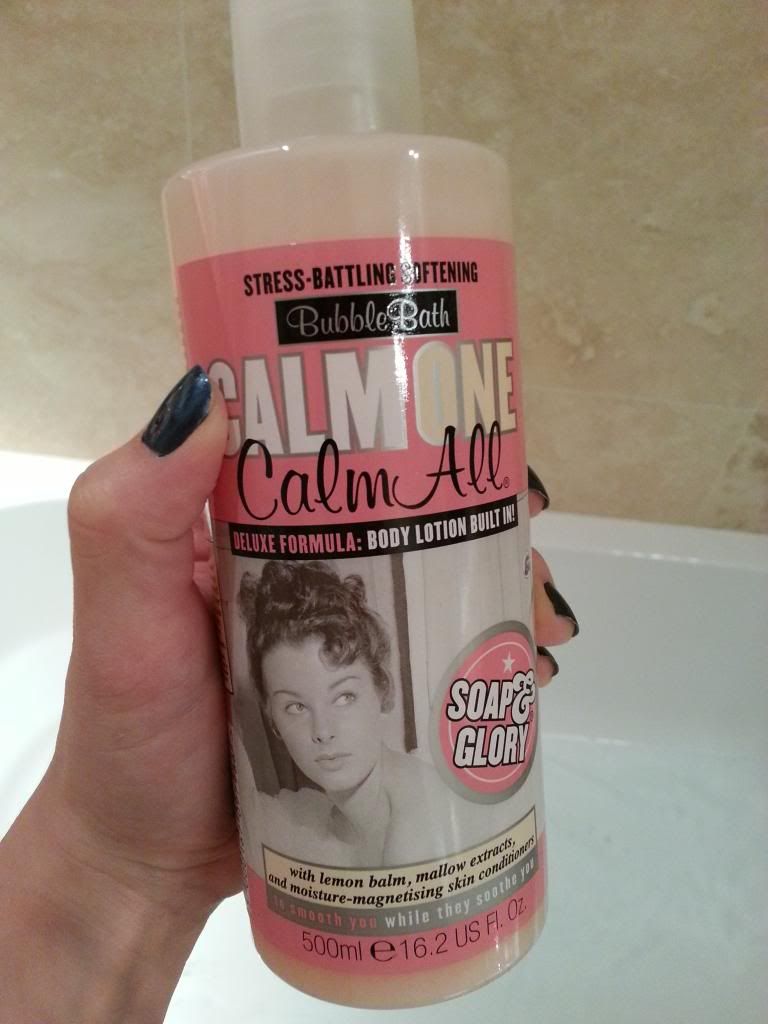 As everyone has come to expect from S&G, the packaging and the size of this product are great. You get a lot of product for your money, and I can see this lasting me at least a year! I like a lot of bubbles and fragrance in my baths, and this definitely helped me achieve that! It smells delicious! I think its part of the new set of products S&G have brought out that smell different to the older products that have been around for years. It's very luxurious and when you get out of the bath you feel like you've got soft, moisturised and squeaky clean skin! And if you use a lot (which I do), you can get some pretty impressive bubbles!
Overall I'm impressed with this product and will enjoy using it up - not sure I'll repurchase but that's simply because I always received S&G products for Christmases and birthdays. I especially love taking a bath with my cute blow up S&G bath pillow, which I also received in a gift set.