Winter is by far my favourite season. Not that I don't love a bit of sunshine, but I much prefer crisp cold days full of winter sunshine to a boiling hot summer's afternoon! Part of the reason I adore winter so much is because we can wrap up snug and warm in all sorts of lovely accessories! Here's a selection of my favourites.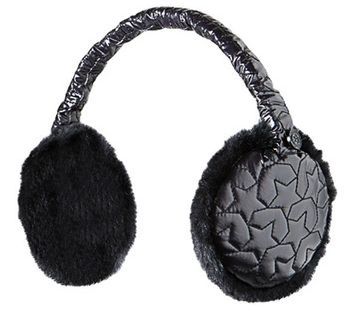 These star print ear muffs will keep your ears toasty and warm on those extra chilly days that we seem to be having a lot of lately! I love the metallic fabric and star print - these little details make this pair a tiny bit special. Ideal to treat yourself or as a stocking filler this Christmas, £12.99 from Number Eight. Click!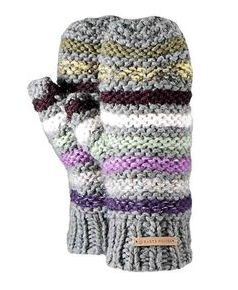 I LOVE mittens. My hands always feel that much chillier when I wear regular gloves, which means my drawers are overflowing with gorgeous knitted mittens at this time of year! These ones would be an ideal addition to my collection - the multicoloured stripes mean they would go with lots of different coloured scarves and hats! Which is good as I do like to mix and match. £16.99 - Click!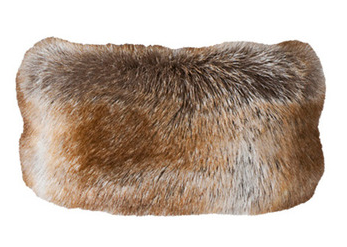 I've never quite had enough confidence to wear a furry headband in winter, but I do get accessory-envy when I spot girls sporting them! I think this one is lovely and big and would look fab with long wavy hair to frame your face! The colouring of the (fake) fur means this would suit blondies and brunettes alike! £19 from Number Eight. Click!
If it snows this winter, stylish wellies will be a must have! If you don't own a pair of Hunters yourself, you could always fake it and invest in some Hunter welly socks - the branding on the cuff makes any old pair of wellies look like they're the posh kind! I love these cable knit ones, £28. Click!
What are your favourite cosy winter accessories?
(Supported by Number Eight Clothing)