I think French Connection is one of those brands I hold in high regard as being classic, chic and timeless. I only own a couple of items from the brand, as I think they're often priced a little out of my range, but I always have a little wishlist of items I'd love to own! Here's a look at some of my favourites.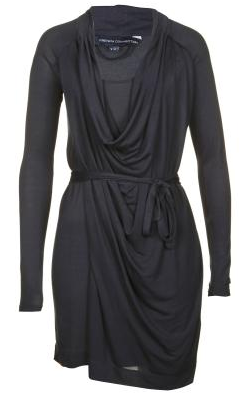 I love the shape of this tunic top. It would flatter so many different figures. I think that's the key to a lot of French Connection's success, they style clothes that would suit a wide range of different women, rather than orienting the brand towards one particular type. This tunic is on offer at £54* from Tucci. Click!
I think this cute tee would add a bit of sparkle to even the most boring outfit, & you could easily style it up for a night out or evening drinks with friends. The bronze tone is one that would look fabulous on different skin tones - both porcelain and olive alike! £54* - Click!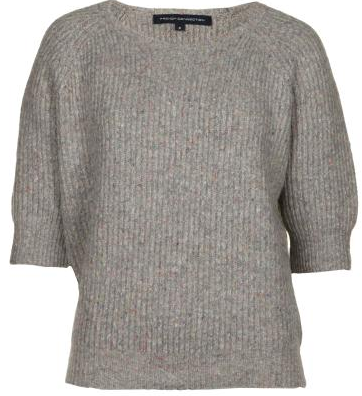 How snuggly and warm does this cute grey jumper look? I've always been partial to a 3/4 sleeve top and this one is no exception. It would be great for layering up over a dress or paired with some skinnies for a more casual look. £72* from Tucci. Click!
I've seen a lot of Skulls in stores this season but the majority seem to be designed in a way that seems to be exclusively targetted at teens and adolescents. I think this jumper is a more grown up and mature way of buying into the trend & staying toasty this winter! It'd be great with a skater skirt or skinnies alike! £67* - Click!
Another silhouette that I think would flatter most body shapes is this jersey dress. I actually think this is a staple dress for your work wardrobe - for those days when you just roll out of bed and don't have the energy to piece together a 'proper' outfit. Pop this on with some sheer black tights and a blazer and you'd look a million dollars! £60* from Tucci. Click!
Are you a fan of French Connection? What are your favourite pieces from this post?
There won't be an IWNT post next week as it's Boxing Day! But the series will be back the following week with some more items from my dream wardrobe!
*Prices correct at time of writing.