After my little ebay clearout I have been trying to find some key pieces for my A/W12 wardrobe. As New Look offer free delivery on orders over £45 I ordered a few bits from them and ended up keeping these little beauties: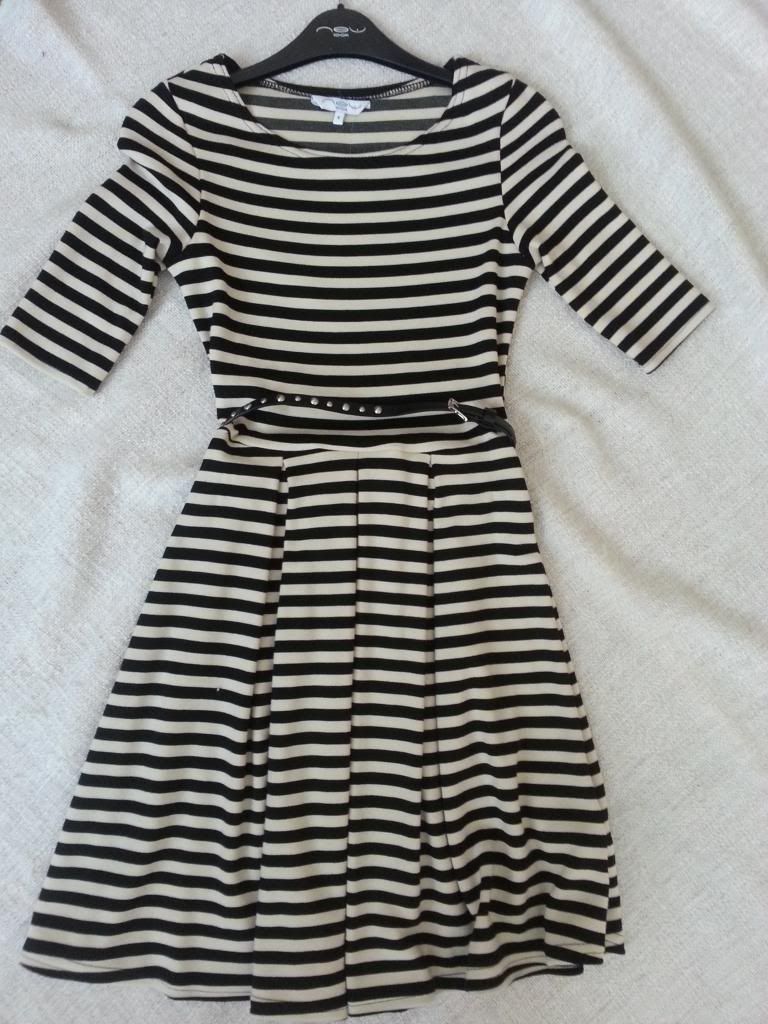 This is such a cute simple dress! It's made from jersey so a flattering fit and paired with some black tights and a chunky knit will be an easy outfit for lazy Sundays this Winter! I got it for £13 in the sale.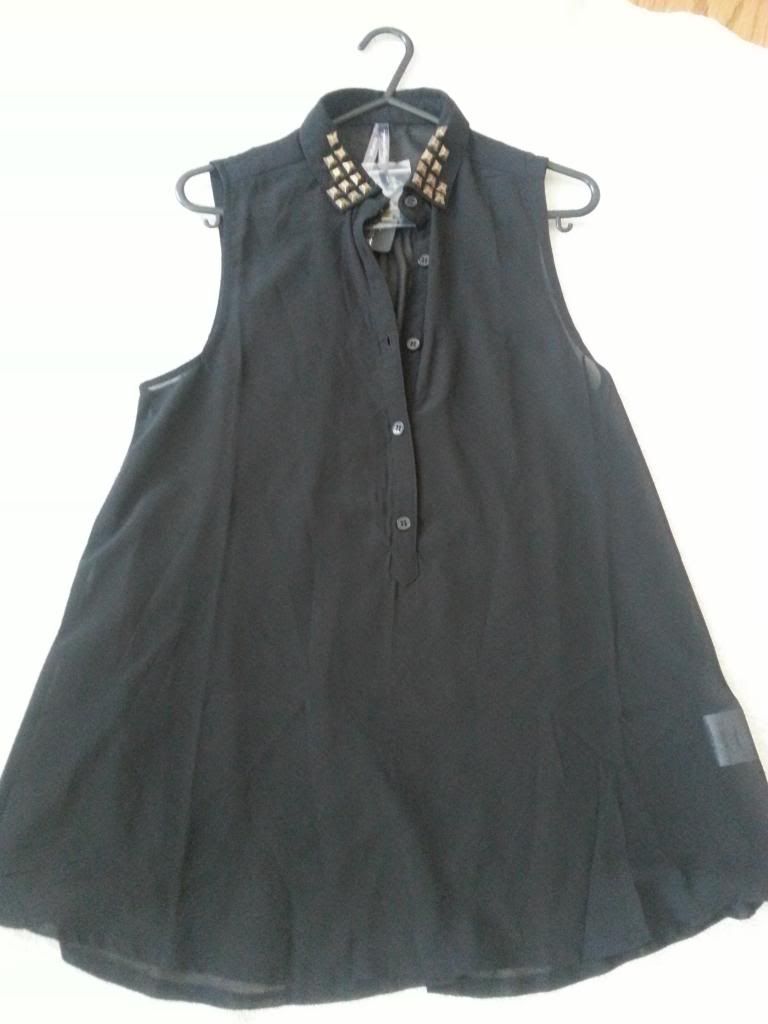 I've been smitted with studded collars since they decided to explode all over A/W12 in pretty much every high street store. This sheer blouse will be easy to wear with black jeans or leggings as it's longline, but will also look cute tucked into a skirt! And a bargain at £10!