I had to get up half an hour earlier than usual this morning - which meant it was particularly hard to get out of bed! But in the dark of the early morning I opened up door number 5...
It's a gorgeous berry purple polish!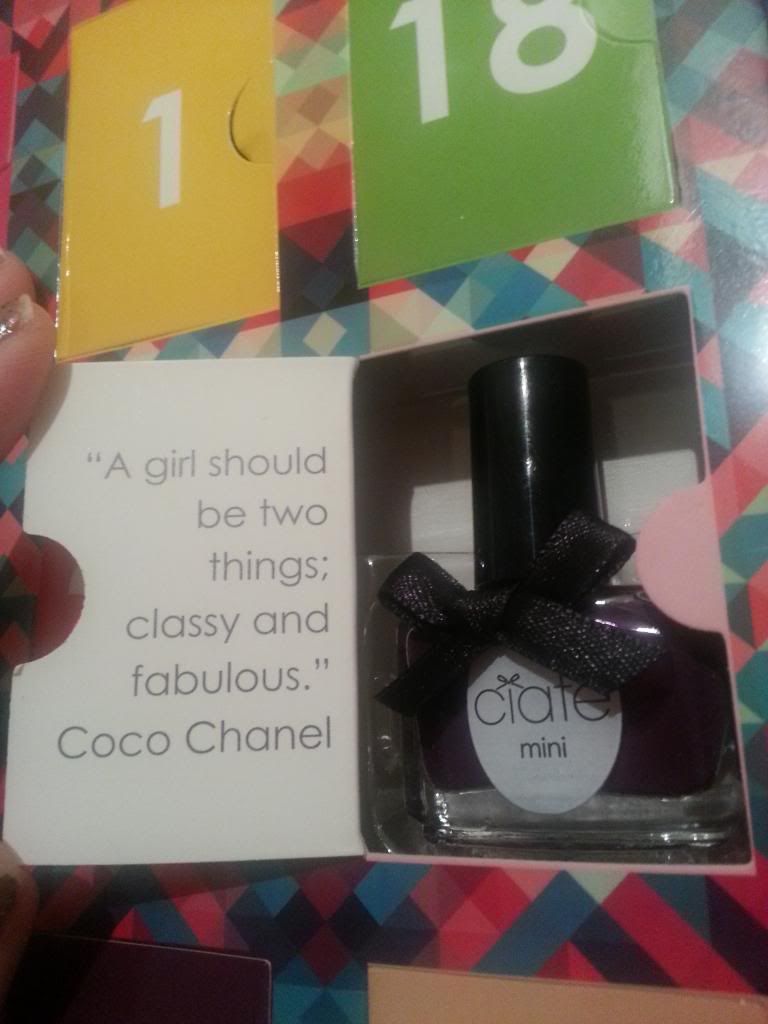 It's quite a mid toned purple, not as light or as dark as others I own. The shade is called 'Cabaret'.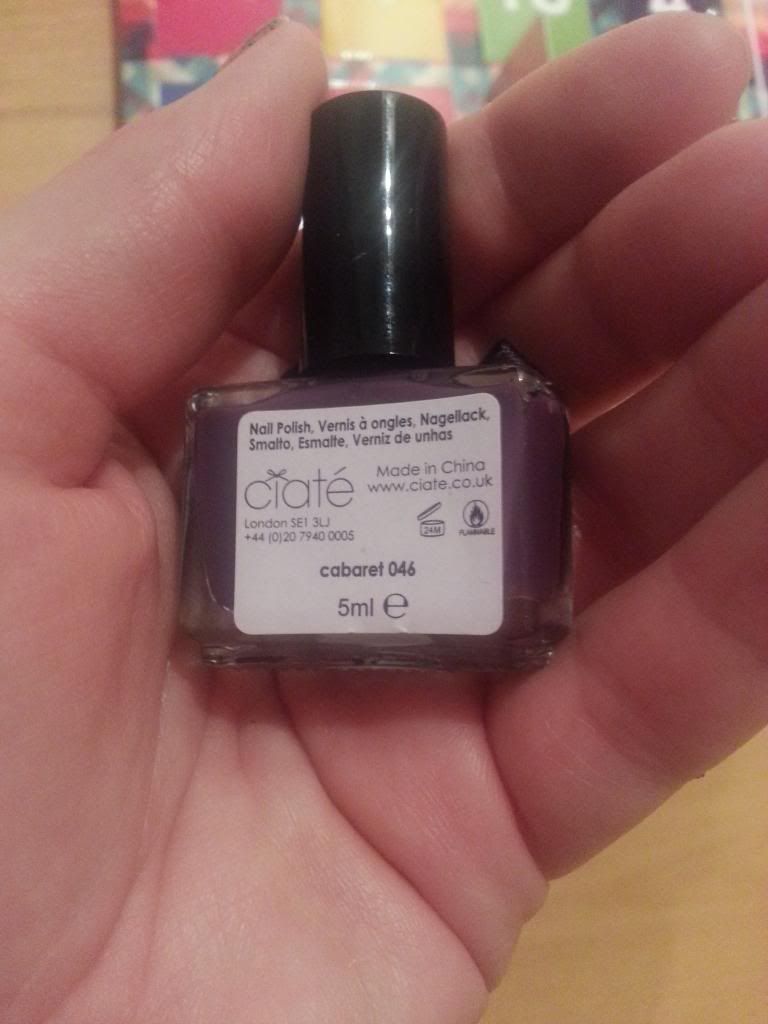 If you saw my post on my nail varnish collection, you'll know that I already have quite a few purple polishes that I don't wear very often, but this colour is sort of a wine/berry shade, and I think it would be a lovely winter work polish!