As part of my ridiculous
MUA
haul a while ago, I purchased a magnetic polish in the shade 'Kings Road'. (Apologies for the dark photos of this polish, it didn't photograph well in the light with no flash).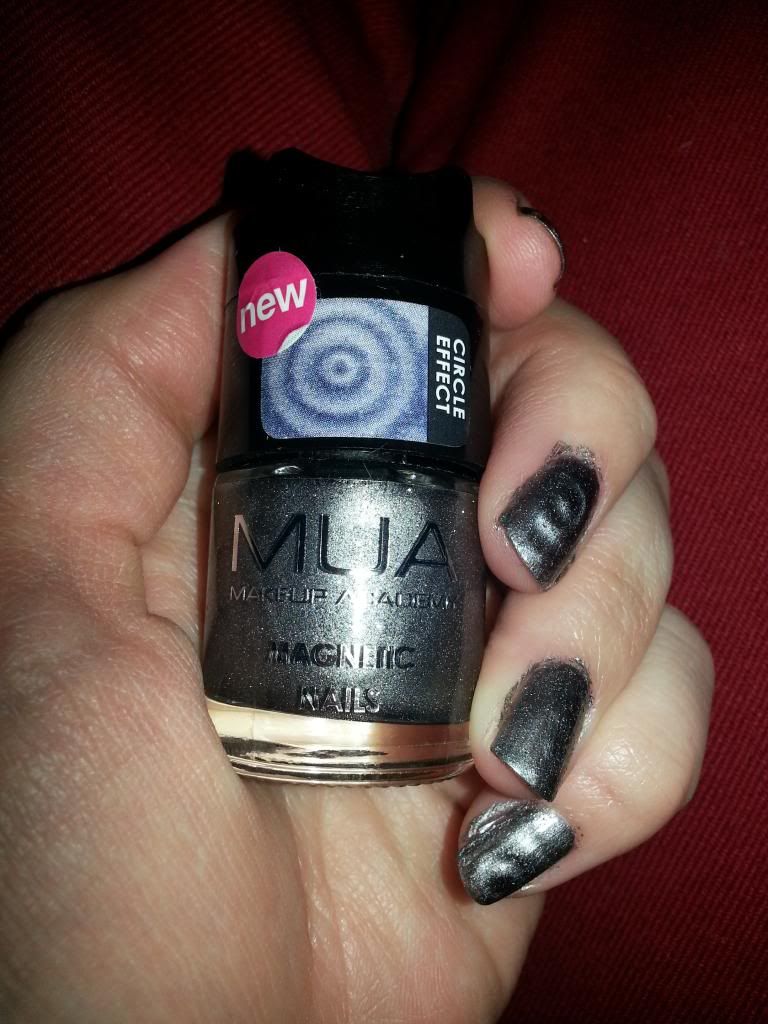 As I have loved the magnetic offerings from Barry M so much, I hoped that MUA would also impress me. I opted for the 'Circle Effect' polish as it's different to the magnetics I already own.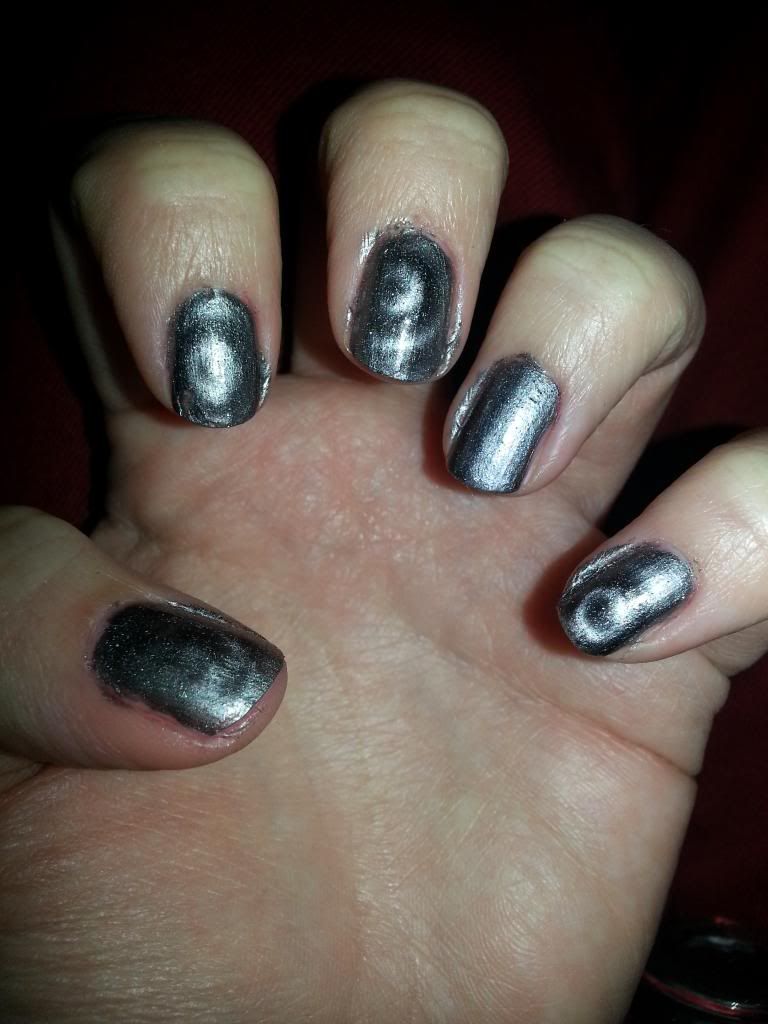 I wasn't impressed. I photographed both hands to show you how random the effect is. I found that even if I held the magnet in the correct position for MINUTES rather than seconds, sometimes it just didn't work. At all. Other times it would work but only a little, and it did work on two or three nails as you can see. But even when it did work I don't really like the effect. It's not big enough to cover as much of the nail as the Barry M ones, which leaves the nails looking a little rubbish and like you've done your nails half-heartedly.
As I'd spent a good half an hour trying to use this product, I'd run out of time to do any other colour on my nails unless I wanted to stay up late to get them done and be knackered at work the next morning. So I quickly painted over the nails with the polish and didn't use the magnet. The polish is a nice silver colour but the consistency is a little strange, very thick and grainy - unlike any other nail varnish I've ever used really. It's so thick that after one day of having this on my nails, you can see that it had already chipped.
So overall very disappointed with this product, both as a magnetic polish and as a regular polish. The colour is nice but unless you're only planning on wearing it for one day, it's just not good enough quality. These retail for £3.50 (from the MUA store or Superdrug), which is only 44p less than the Barry M ones. I'm sure you'll already know that I would recommend you spend the extra 44p and get a decent polish!