At the end of last year I wanted to treat myself to a high end beauty product, just one, as a special treat after the ordeal that was my knee operation and recovery. After much deliberation I decided to get a mascara, as I wear mascara every single day, and so I would get most use out it. I looked all over the internet to make sure I was getting a real HG item, and settled on the YSL Faux Cils mascara. I bought mine from Buyapowa for a bargain price, but this retails for £23.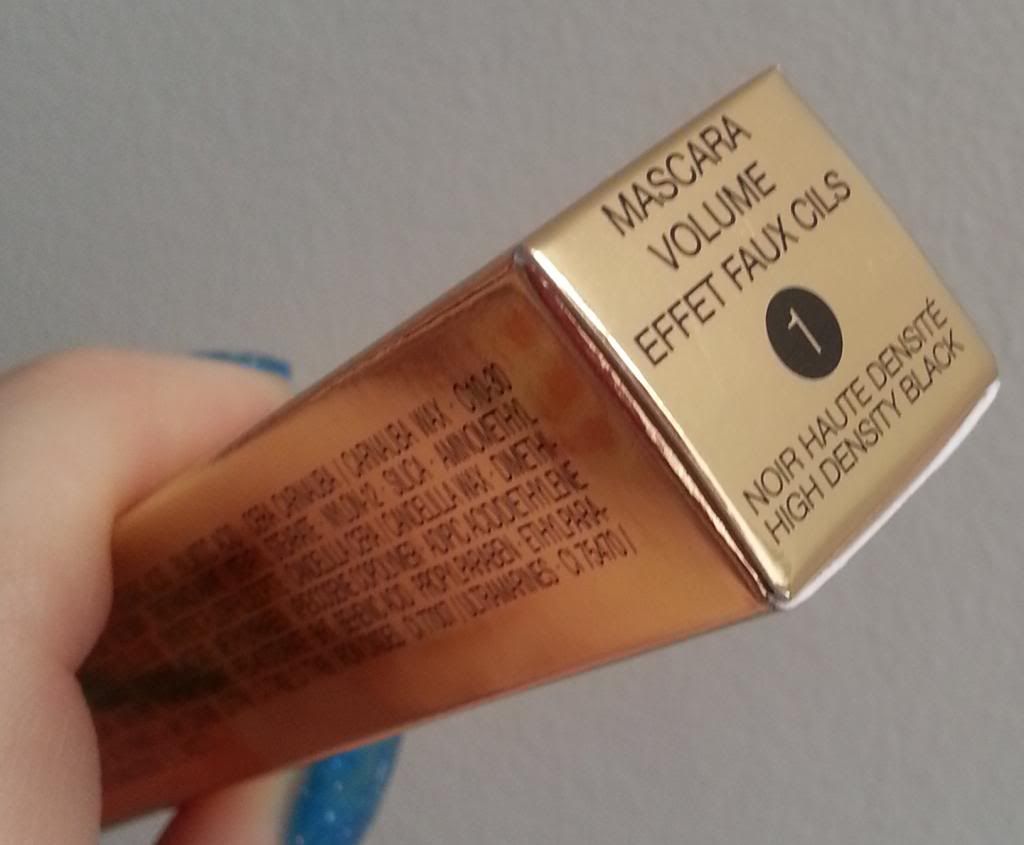 I think YSL packaging is quite iconic - not exactly to my taste but seeing the gold box did make me ever so excited!
The mascara tube is two-toned gold, and although this might not be to my taste I do adore it in comparison to my other mascaras (Soap & Glory and MUA). It's just so far from a black or pink plastic tube, and its so smooth and nice in your hand - the packaging really lived up to my expectations of a high end mascara.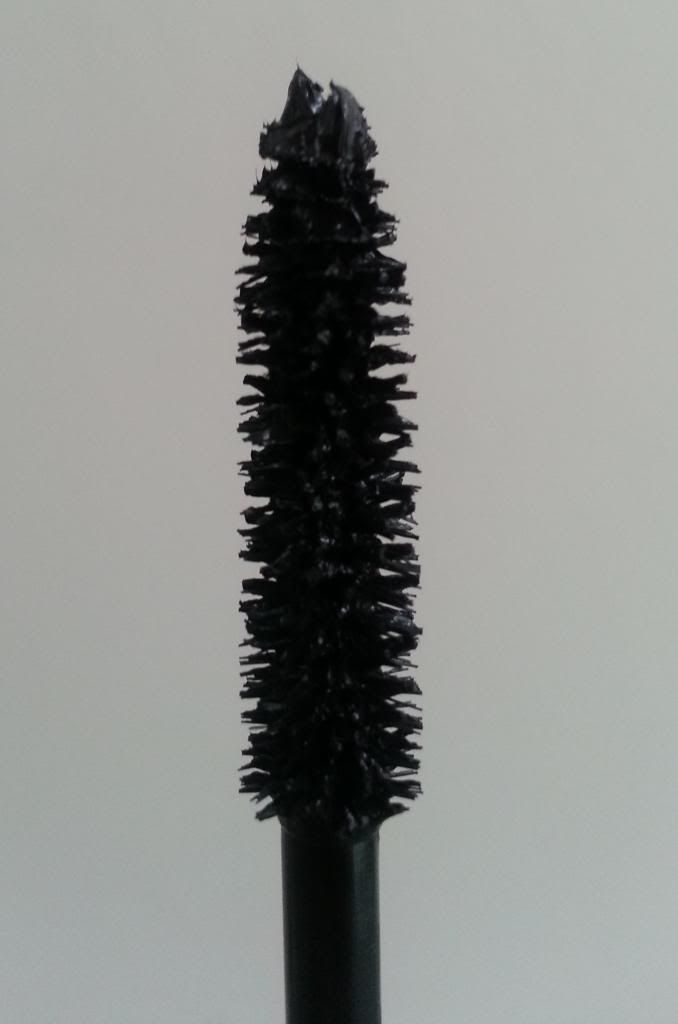 The wand is a traditional fibre 'brush'. Although I've been favouring the modern plastic comb mascaras more and more, I had heard wonderful things about Faux Cils so I forgave it for having the somewhat old fashioned brush.. and it didn't disappoint me. I applied one coat to my lashes, and found the mascara really lengthened them further than any other mascara I've used before!
The top photograph is my left eye without any make up, and the bottom photograph is my right eye with one coat of Faux Cils on both sets of lashes. I found the brush didn't clump my lashes, instead separating them out so each individual lash was coated with mascara. I think the photos speak for themselves - my lashes were volumised and lengthened which is everything I'd hoped for. It doesn't flake during the day and holds a curl well (although that's not my top priority).
Overall I am VERY happy with my purchase! I was worried I'd splash out all that cash and then be left with the same standard of product I use everyday. This is a definite Holy Grail mascara for me and I am so excited to start wearing it every day! At £23 it does break the bank and is a high end product, but I think for something as fundamental to your make up as mascara it's worth it.
Have you tried YSL make up before? Are you a fan?