I used to be a crazy bag lady and own dozen and dozens of bags. About a year ago I had a massive clear out and now I have one bag I use for work (big enough to fit my whole world in), one across body bag for weekends (& usually nights out too as I'm lazy), and an assortment of random clutches and larger bags that I use as and when I need to. But lately I've caught the bug again and have found myself being drawn to look at bags online.. here are some that have caught my eye.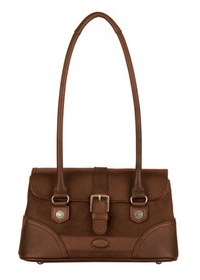 This simple, chic and stylish shoulder bag would be a great bag for most occasions, as I think the colour would compliment so many different outfits. It's a great autumnal shade. I'm actually on the market for a new work bag (but waiting for the sales) and I think something like this would be perfect for me! £169 from Number Eight. Click!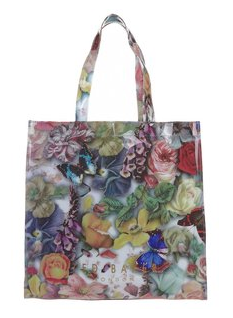 I adore the floral pattern on this Ted Baker shopper - it's quite muted tones so not too garish but I think it would be ideal for either winter or summer! I'd definitely invest in this if I needed to cart around A4 files and folders as it's the perfect size. £36 - Click!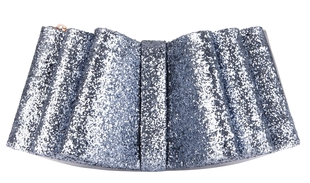 Another from Ted Baker, how absolutely gorgeous and glam is this bow clutch?! This would be a perfect addition to any New Year's Eve outfit, it's amazing! I can't get over how sparkly it is, I'm a bit of a magpie when it comes to a bit of glitz and glam. £79 from Number Eight. Click!
Another Dunbar bag (like the first), I think this bag would be perfect as your go-to weekend bag. The shoulder strap means you could easily carry shopping bags alongside it - an obvious priority! Again I love the green and brown tones of this bag, it's a timeless style. £149 - Click!
Have you invested in any staple bags recently, or even just impulse bought anything new?