Before launching into today's post, I just wanted to wish everyone a happy Red Nose Day! I've been wearing my nose around the house for a while already, have you got yours?
As a relative newbie to the Revlon brand (I've tried a Lip Butter and a couple of nail varnishes) I was excited to try the new Nearly Naked Foundation when it popped into stores recently. I have to admit, this is my first liquid foundation - in fact I've only ever used mineral powders before so I was a little anxious about maybe looking like I had make up caked on, but I was happily wrong!
I had heard only great things about this foundation before I tried it - that it was light/medium coverage (I don't think I'm a full coverage kind of gal...) that it made your skin look natural but better, and that it gave you a glow. So far so good!
A lot of people seemed put off or disappointed at the lack of a pump for this product - this isn't something that worried me and it hasn't been an issue at all. I just pour a little onto the back of my hand and then use my fingers or a brush to apply onto my face. It's not so runny that you will end up with it halfway down your arm, so don't worry.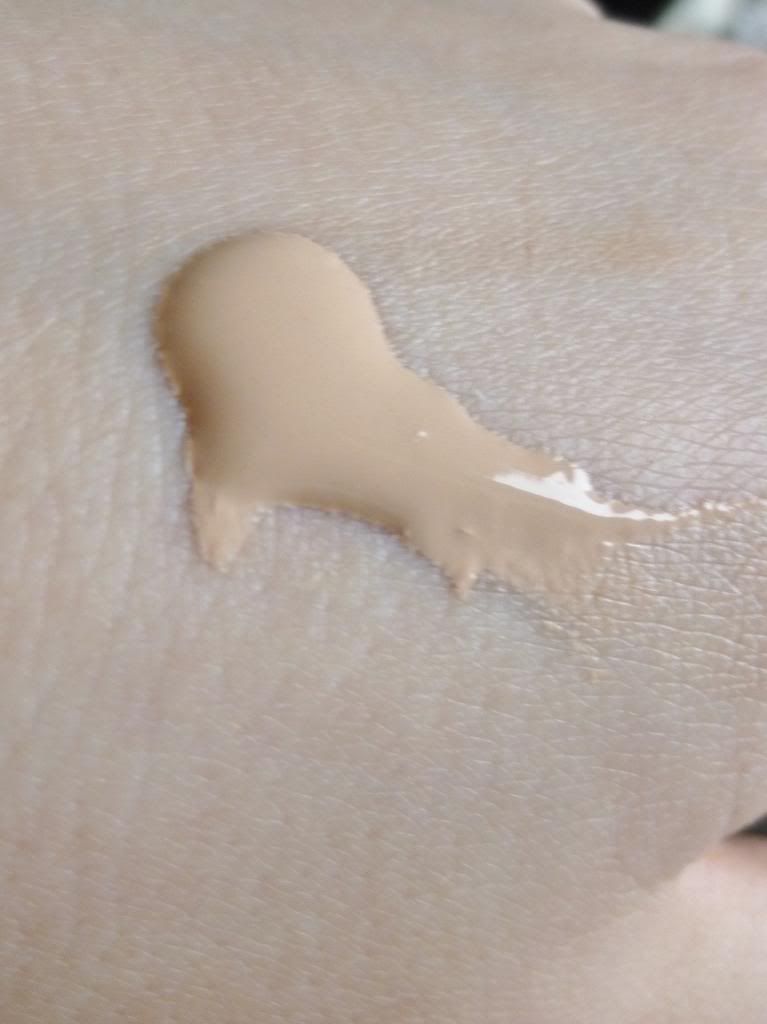 Of course I went for the fairest shade, Ivory, which didn't seem to be a perfect match at first glance in the shop (I bought this from Superdrug as it's £2 off at the moment). However once I blended it into my skin it was such a good match I was astonished! I bought it immediately and have been wearing it every day since.
This is the foundation blended into the back of my hand - it's obvious that it's an amazing match as you can't see it! I am really really happy I bought this foundation - as a first timer when it comes to liquids I have found this to be light, it doesn't suffocate my skin, it makes the rest of my make up last longer and it looks fresh even 14 hours after applying! I cannot believe my face when I use this foundation - I know this sounds ridiculous but I just look so much better! This is like me with 12 hours sleep, totally hydrated and with a bit of a tan - glowy but perfectly natural.
I am definitely a convert and can see this being a staple in my make up routine for a long long time. This is so light it won't be an issue in the summer which means I will be able to use it all year round - win! The price is also pretty awesome - I paid £6.99 for this from Superdrug with their £2 off promotion, but even at full price it's a mere £8.99 which in comparison to other natural effect foundations is a complete bargain. Click!
Have you tried this foundation yet? Are you tempted to?