Well I'm going to have to say it. I am officially off my spending ban. Not in a 'yay I managed not to spend anything for 100 days!' way, but in a 'I am a total failure and couldn't do it' way. Woe is me. I have been spending little bits here and there for a few weeks now and have decided I have to stop kidding myself I'm still on my spending ban. Instead I'm hoping to do a month's spending ban in April.. we'll see how that goes. Anyway, a week or so ago I popped into TK Maxx and Superdrug & picked up some bargain beauty buys...
First up, Superdrug. As a huge Barry M fan I had been itching to try out the new textured nail polishes since they first made an appearance on the blogosphere a couple of weeks ago. I picked up Atlantic Road.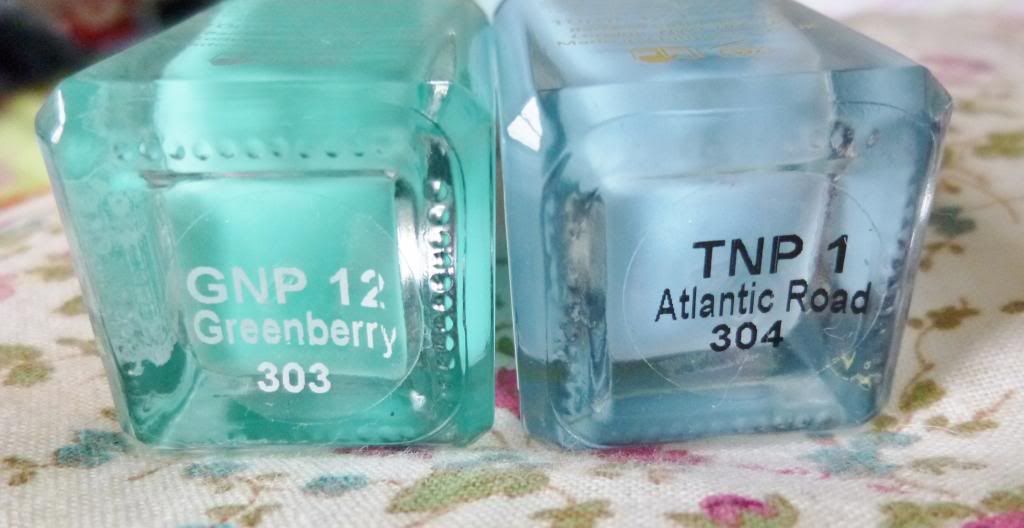 I also picked up the Gelly Hi Shine polish from Barry M in shade Green Berry, which looks perfect for Spring!
And my final purchase was a GOSH lipstick in shade Exotic. I have never tried anything from GOSH before and this was a total impulse purchase, made primarily because they had £2 off these lipsticks in Superdrug!
The Barry M polishes are two for £6 (Gelly HERE and textured HERE) and the GOSH lipstick is £4.49 down from £6.49 HERE.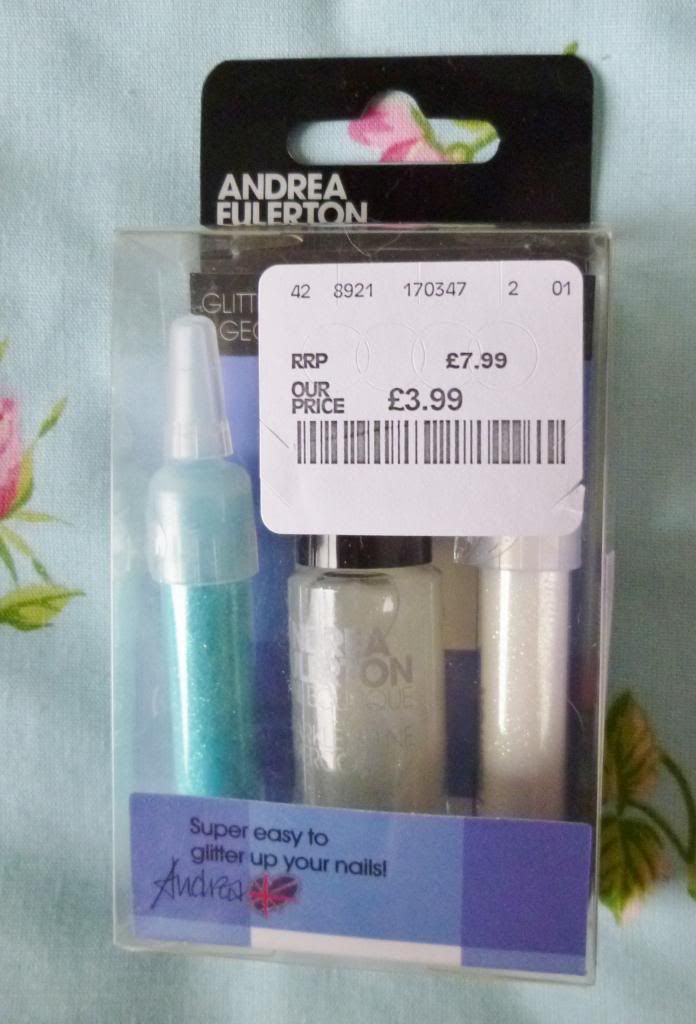 Next - TK Maxx. I don't have much luck when I usually call into my local TK Maxx, so when I was in Putney a couple of weeks ago I headed into their branch to see if I could find any beauty bargains. The first thing that caught my eye was this Andrea Fullerton glitter nail set.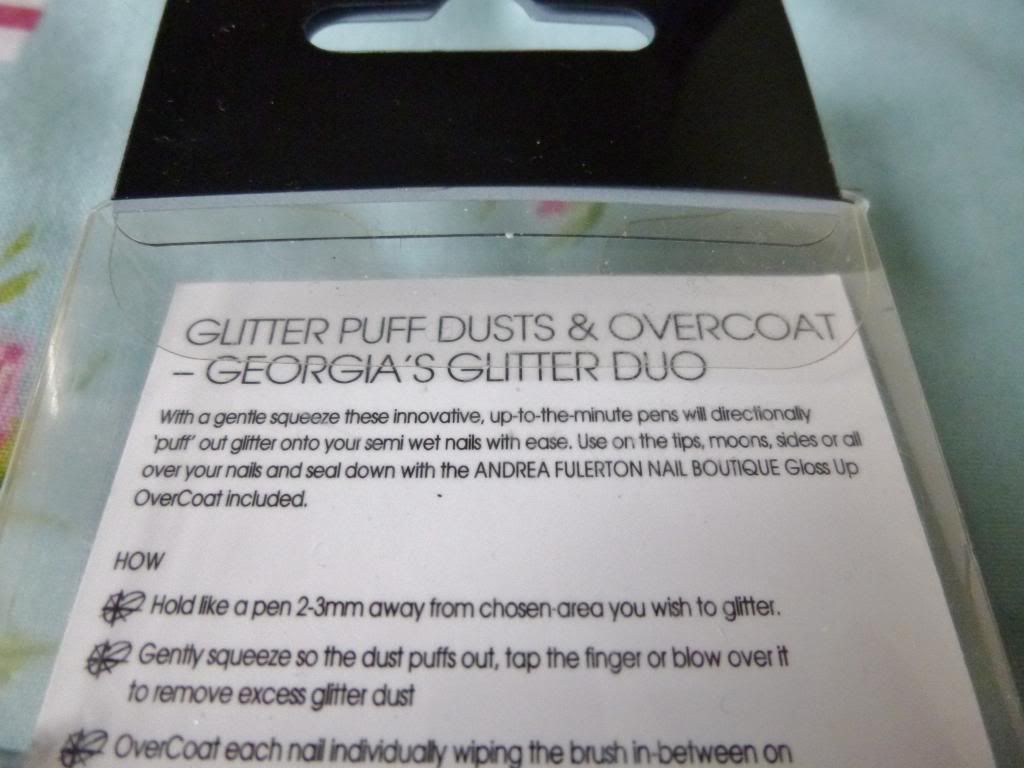 At only £3.99 and with such gorgeous colours I thought it was worth picking up to try. I think these glitters will look beautiful as an accent nail look.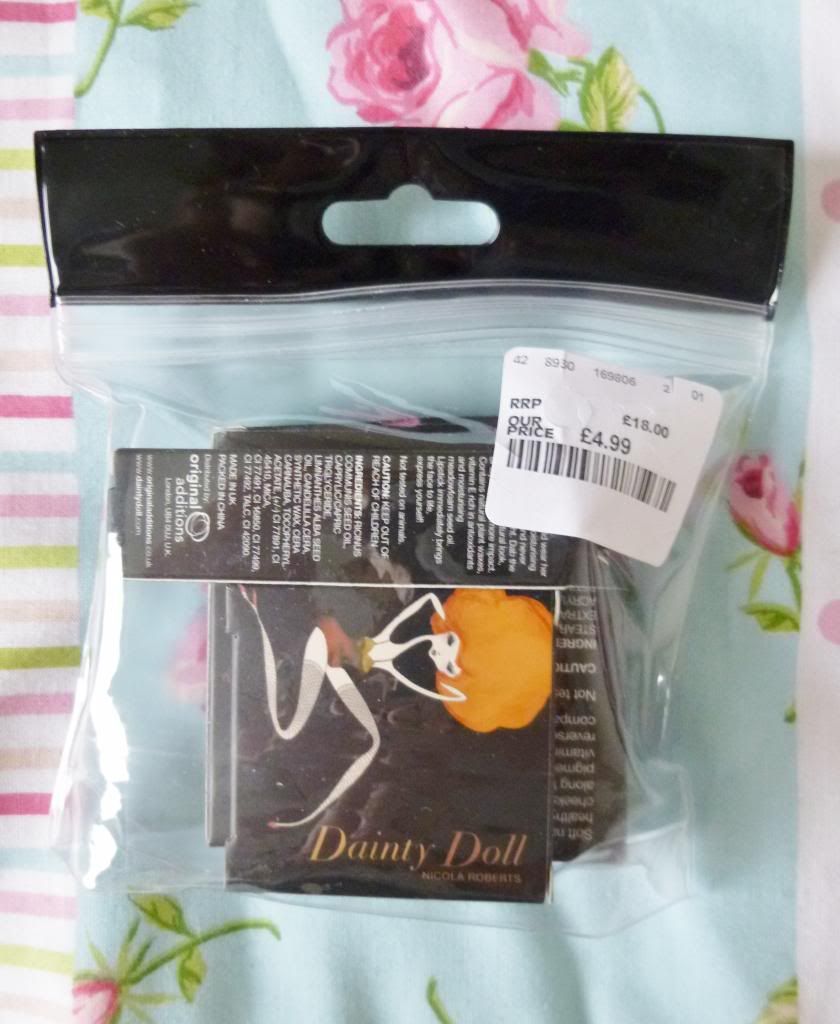 I then spotted this pack of 3 items from the Dainty Doll range for a ridiculous £4.99! I have always wanted to try this range as I have very pale skin and find it intriguing that another fair skinned girlie (Nicola Roberts of Girls Aloud fame) decided to make her own brand specifically to cater for people like me!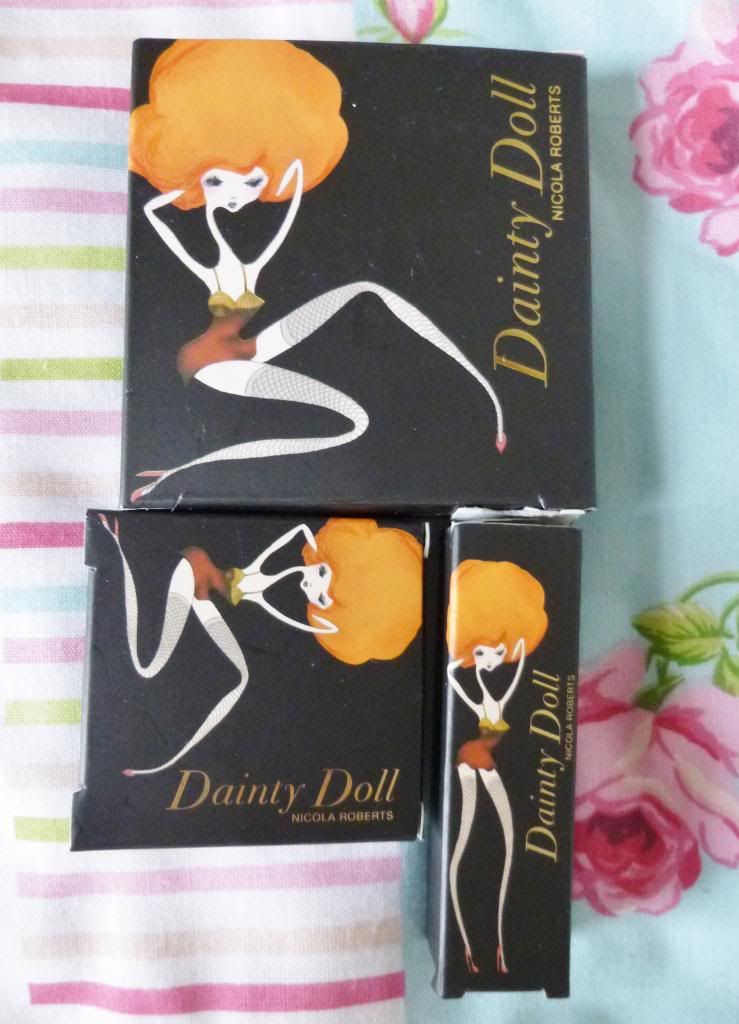 These items are usually quite expensive when sold at full RRP in places like Boots, so I was chuffed to bits to get an eyeshadow base, a blush and a lipstick for £4.99!
The packaging is beautiful and makes me really excited to try out the products themselves. I got a lipstick in shade 001 Couture, an eyeshadow base in Frankie's Girl and a blush in 003 Money Talks.
Stay tuned for full reviews of all products!
Have you snapped up any beauty bargains recently? What did you get?