Today I'm posting a long overdue review of the
Collection
Lasting Perfection Concealer. I know that almost every beauty blogger out there raves about this concealer, but I thought it was worth contributing my two penneth as well.
I bought the lighted shade - Fair - in the hopes that it wouldn't be too dark for my pale skin. I have had countless problems in the past with orange concealers and hoped this one would match up!
I apply this concealer by dabbing a little product on the back of my hand using the wand, and then I apply to my under eye area with my finger. I have tried using a concealer brush for this but I really think it looks the most natural using your finger!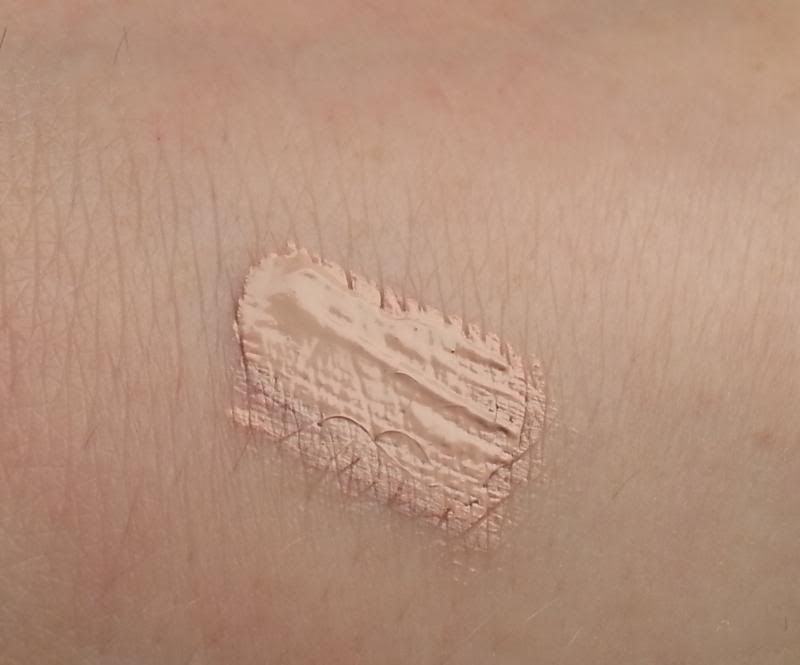 Pre-blended in, this looks like it might not be a perfect match for my skin tone...
..but once it's blended it is perfect. It covers my under eye circles nicely, although I don't think it gives me the completely flawless look I would like. It's not too cakey, it blends well and looks like skin - so gives a natural finish. Overall I'm impressed and happy with this concealer and use it every day - I'll continue using it every day until I find something that really does completely obliterate my eye bags, but for £4.19 it will do for the foreseeable future! Click.
Have you tried the Lasting Perfection Concealer? What products help you deal with your under eye area?