I am a long term Lily Lolo fan - ever since I discovered that China Doll was the perfect match for my skintone, I have worn LL mineral foundation, finishing powder and blush every single day (well, almost!). I realise I haven't actually done a proper review of any of these products and plan to remedy that as soon as possible because you need to have Lily Lolo in your life! Anyway, on with the lipstick review!
Lily Lolo packaging has always impressed me - it's ever so simple, chic and classic. I'm not one to invest in high end make up but LL products are always made to look expensive which I love. This silver tube is no exception.
After looking at swatches online (of which there really aren't that many) I decided to go for the shade 'French Flirt', hoping for a subtle red lip that I could easily wear every day to work.
The colour of the lipstick certainly seemed to fit the bill here, but what about swatched on the skin?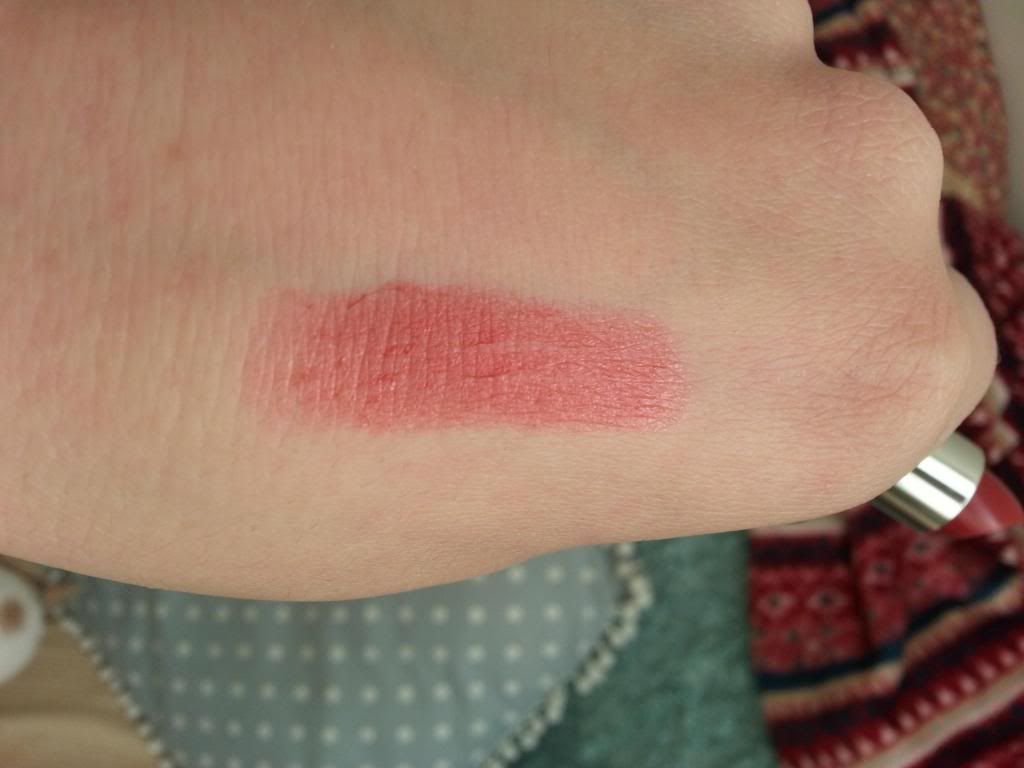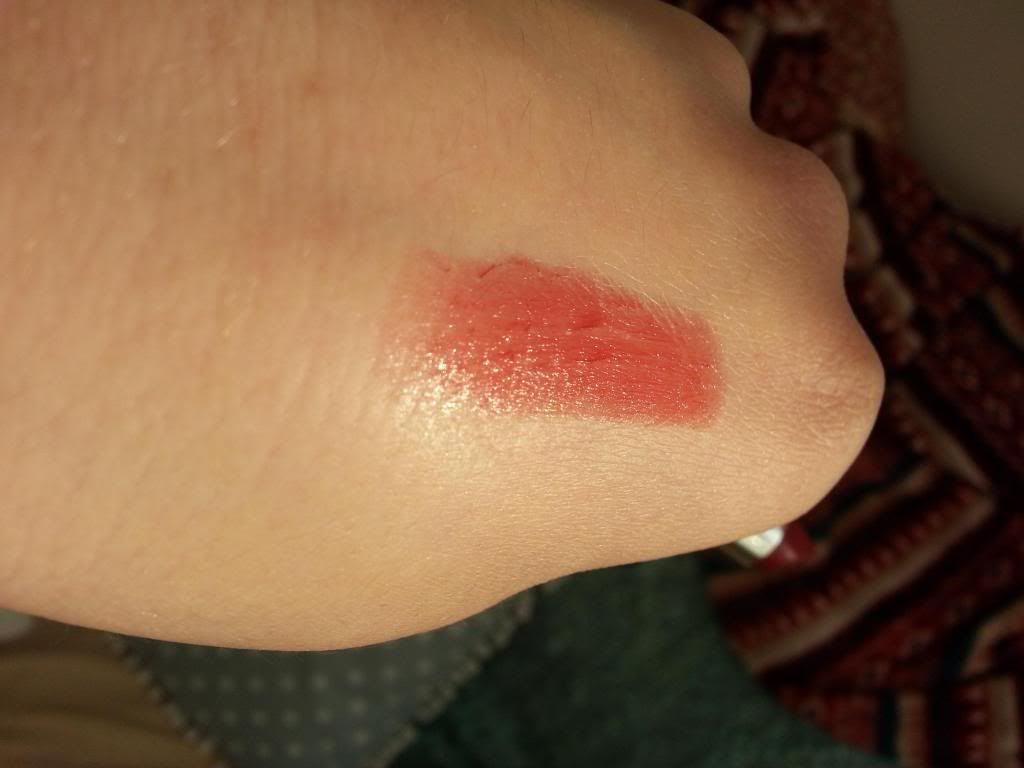 PERFECT. I don't think I've had a lipstick match my expectation as much as this since I discovered 'Perfect Day' by Soap and Glory (see my review HERE)! It's ideal for my pale skin and looks very natural on the lip. It inhabits the exact middle ground between sheer and opaque - and it's ridiculously moisturising. I often find lipsticks dry out my lips, even the good ones at this time of year! But I can happily report that I wore this for a full day at work (and I work roughly 11 hours per day, plus a commute there and back) - so for 14 hours I felt my lips were happy and moisturised by this luscious lipstick! Obviously I had to reapply (once every 3 hours or so) but I've never had a lipstick that hasn't needed reapplying over that sort of timescale to be perfectly honest.
Overall I am one very satisfied customer. I had high hopes of LL lipstick, after all they have given me perfect, spot-free skin for all of 2.5 years now! And they have outdone themselves with this lipstick. For only £7.99 I would definitely recommend you try this for yourself, you will not be disappointed! Click!