I popped into the Stratford City Primark with my sister when she came to visit a couple of weekends ago. Somehow she always manages to visit at this time of year and without fail we always shop and spend quite substantial amounts of money - it's becoming something of an annual tradition! Although I'm not going on holiday this year, I did pick up a few pretty Spring/Summer buys from Primark that I hope you'll like!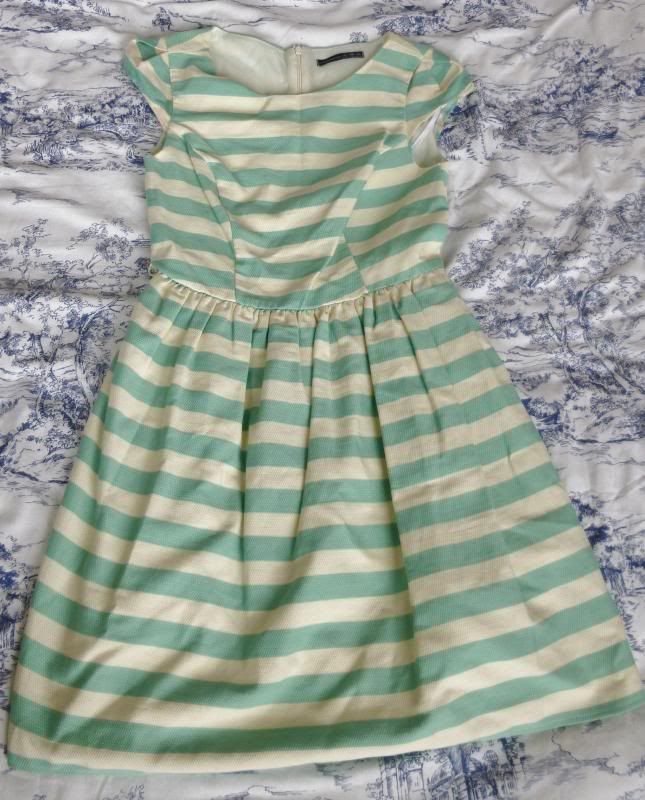 This green & yellow striped dress was something I spotted in the TCR Primark and lusted after, but unfortunately they didn't have my size. I was hoping that they'd have it at Stratford City and literally ran to grab one as soon as I saw it! I think it's a beautiful shape, really well made and something just a little bit different to the average summer dress you often find in Primark. It was a touch pricey (for Primark!) at £15 but I would have paid £15 for it at any other high street shop as it's so gorge!
These huge round sunnies were such a bargain at £2! I used to buy a new pair of Primark sunglasses each summer but I think in the past couple of years the standards have slipped... but I always check out the new stock when it comes in! I tried these on (along with a million other pairs - me and my sister can't be the only sillies who do that for fun?!) and it was instant love. The watercolour frames are cute but not OTT and I will be popping these on as soon as the weather picks up.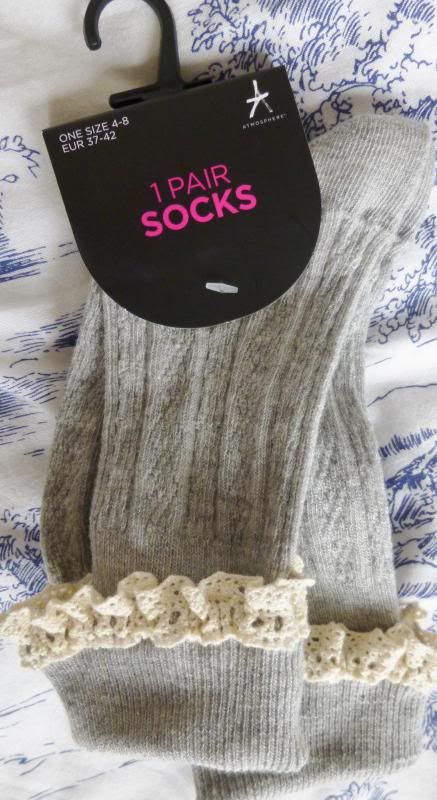 Finally (and least interestingly) these cute grey frill top socks! These were only a pound or two but I think it's worth sharing them as Topshop sell the same thing but for double the price. Make sure you don't get ripped off and pick the cheap ones up from Primark!
Have you bought anything for Spring lately? What did you get?