Evening all! I hope you've had a lovely Saturday - if you haven't read today's Spendthrift Saturday post with lots of discount and voucher codes, check it out HERE.
I saw the S&G Sexy Mother Pucker Gloss Stick on a few other blogs and decided I had to buy it! Although it definitely can't be said that I don't have enough lipsticks (stay tuned for a lipstick collection post - I think you'll be impressed!) I was keen to try this as I own 3 S&G lipsticks and 2 Sexy Mother Pucker glosses, all of which I LOVE!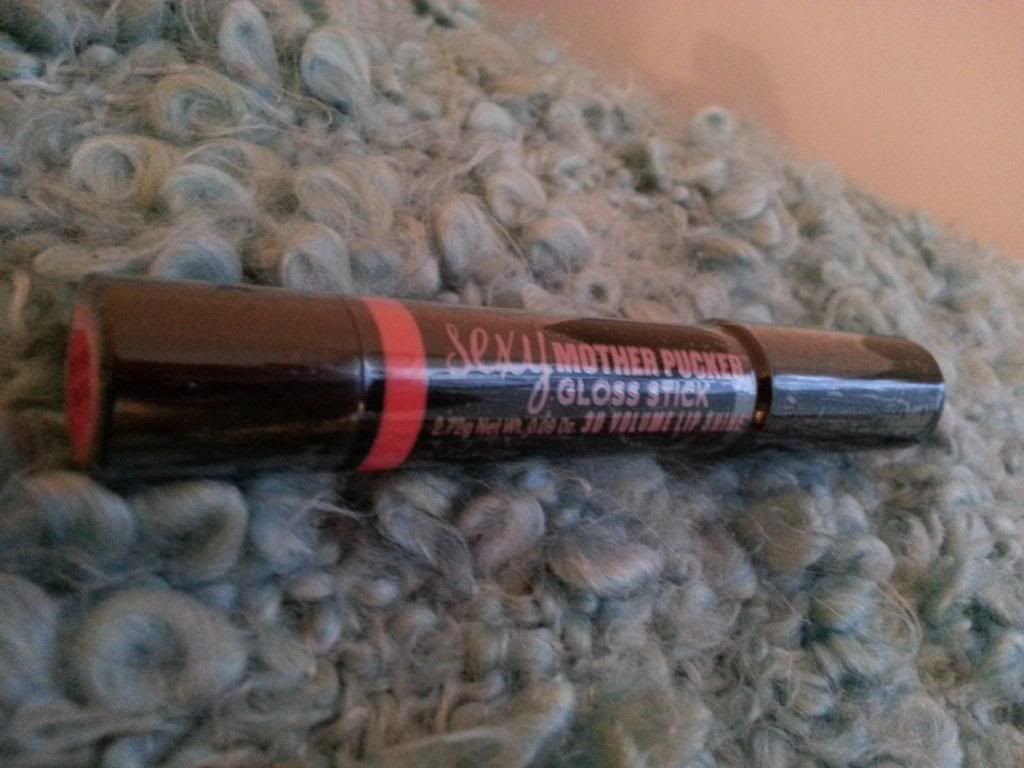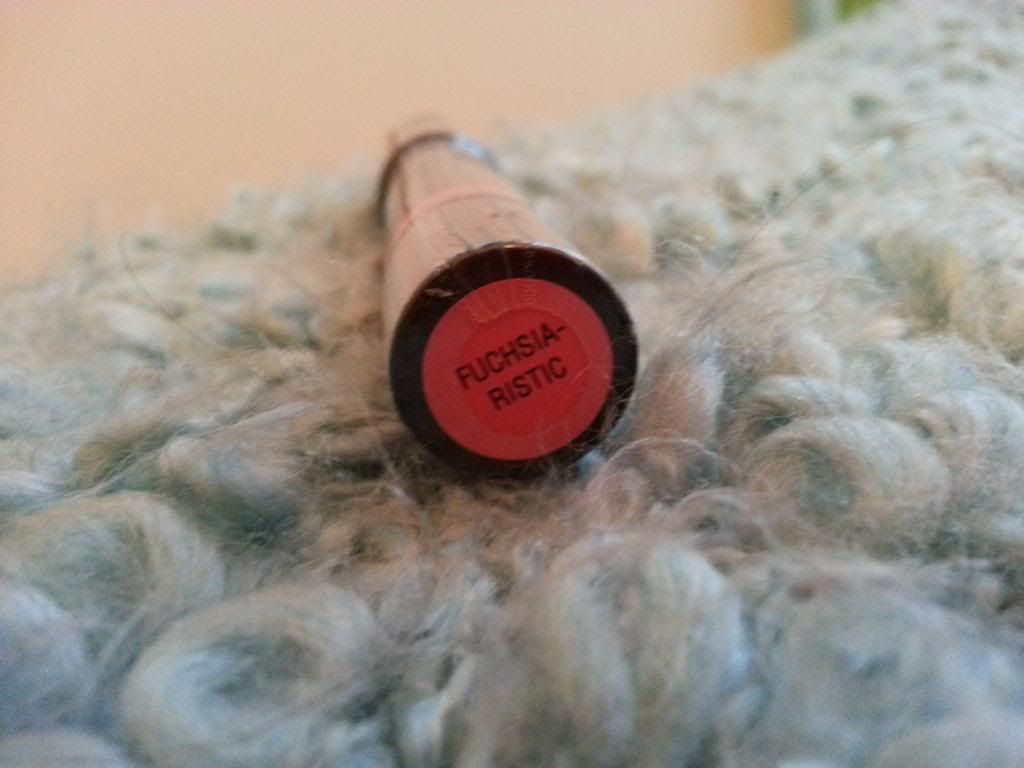 As usual the S&G packaging is girlie and chic - and quite substantial. I don't use higher end make up brands, but I do have a lot of experience with the cheaper end of the market. S&G products are much nicer than the other make up I own and feel a lot more expensive, which I like. I tried the Gloss Stick in Fuschia-Ristic.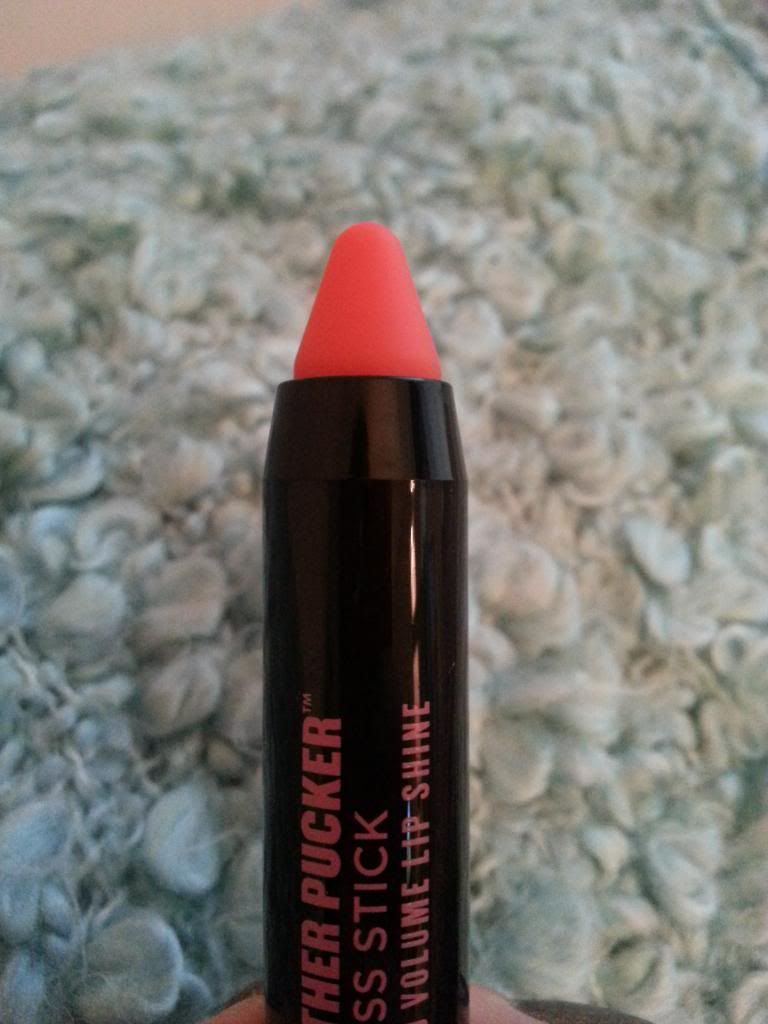 As is the craze at the moment, the Gloss Stick is shaped like a crayon. I've used similar products before and liked this idea, for example the Barry M Lip Crayon, as it makes it easy to outline without using a brush but is just a bit different and quirkier than the usual lipstick or lip gloss design.
I have swatched the Gloss Stick above with and without flash to try and demonstrate the glossiness and colour payoff of this product. It's very similar to a coloured gloss on the lips, but there's something about the substance that's more like a lipstick. It's not sticky and stays on the lips nicely, like a lipstick!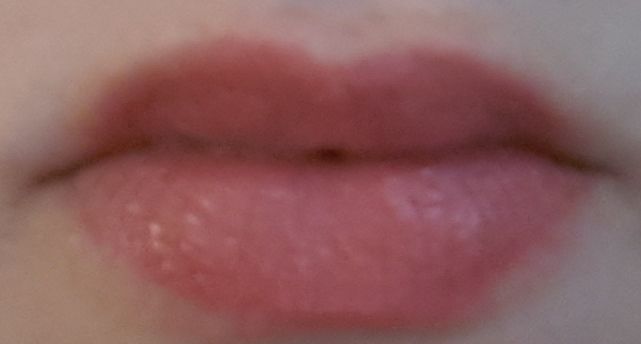 It's a nice subtle shade that's ideal for adding a bit of colour to your face in the winter. I also think I'll get a lot of wear out of this in spring and summer. The product really hydrates your lips and does feel a bit like a lip balm! So much nicer than some of the chalkier lip colours I've used in the past that dry out your lips. One negative is that the colour doesn't stay on your lips for long - I had to reapply every 2 hours or so over the course of a regular day at work, but because the colour is so subtle it doesn't look terrible or noticeable once it starts to wear off!
Overall I really like this product! I don't think it's out in many shades at the moment but I will definitely try a red one if they bring one out in the future! Priced at £8 I think they're good value as you could probably use it instead of a lip balm during the day!
Have you tried the S&G Gloss Sticks yet? Do you like them?