Today's Fabulous Nails post is a little different to my usual style - I decided it might be nice to share some pastel shades from my collection which are bang on trend for Spring, which is right around the corner!
Here are the Spring shades I've chosen - some are true pastels, some are a little bolder and might not be what you'd expect but I think they are all staple colours for Spring. Read on to find out more about the 9 different shades I've chosen...
These three are some of my favourite Spring shades - from a minty green to a baby blue!
L > R Barry M Mint Green, MUA Pistachio Ice Cream, Models Own Bloo Bloo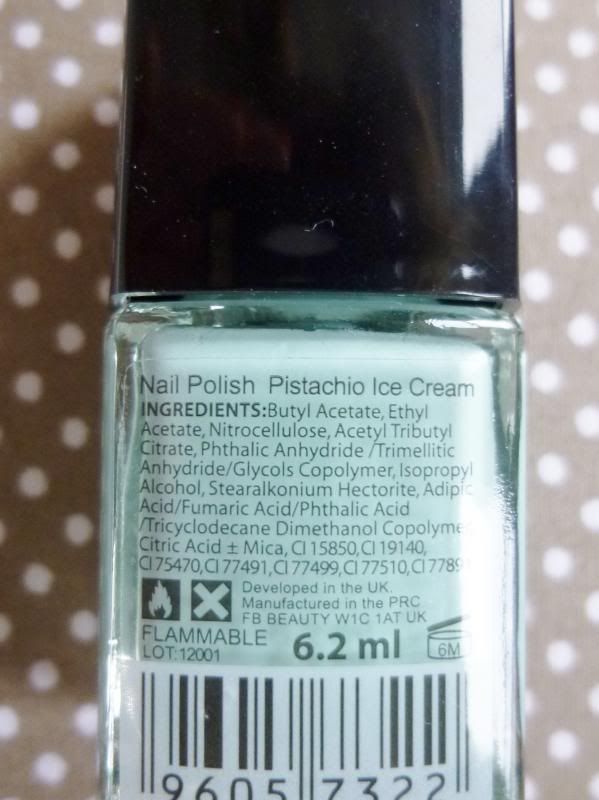 I have to say the formula of the MUA Pistachio Ice Cream is not the best, in fact it's probably the worst quality of all the polishes in this post. But the colour is wonderful, and for £1 you can't really go wrong!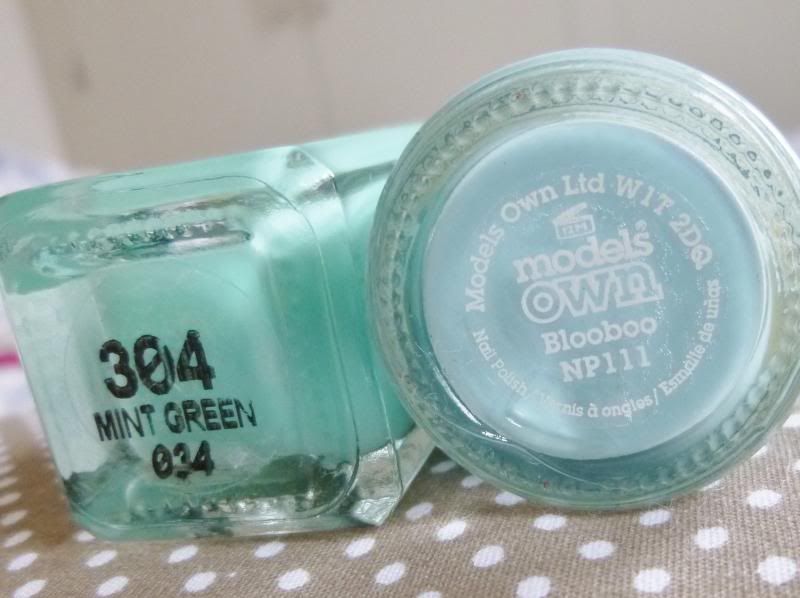 Mint Green by Barry M can sometimes apply a little bit streaky at first, but three coats will give you an opaque colour. Bloo Bloo is a recent purchase and already a firm favourite - the formula of Models Own pastel shades is by far the best.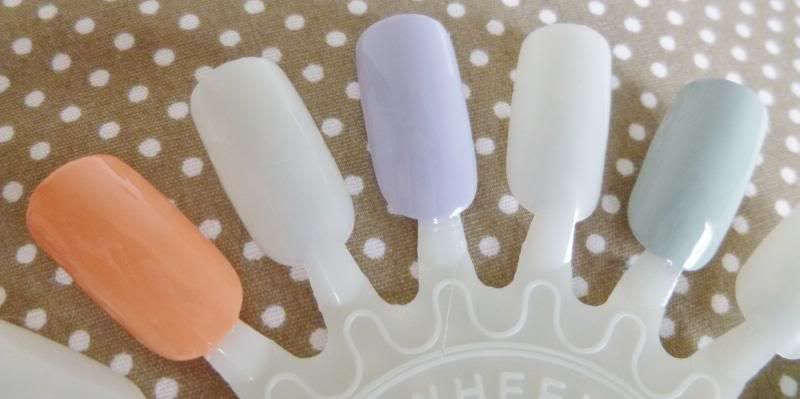 Coral shades will be a staple in everyone's Spring wardrobe, and this gorgeous nail colour is the ideal way to add the colour to your outfit. Uber pale purple and greens are also spot on for Spring.
L > R Collection Hot Looks Fruit Loop, Revlon Top Speed Cloud, Topshop Nails Tidal
I haven't tried Cloud on my nails yet so I can't really comment on it, but Tidal was a little disappointing for me. It was my first Topshop polish and it just didn't impress me - the formula was gloopy and uneven and it took 4 coats to get it right. Collection Fruit Loop is one of my all time favourites - a bargain buy but a polish that lasts and lasts and only takes 2 coats to be opaque.
Finally, what pastel nail post would be complete without a gorgeous buttermilk yellow? And I'm sure you'll agree that these two other beauties will be perfect for the warmer months ahead!
L > R Models Own Lemon Meringue, Barry M Berry Ice Cream, Models Own Indian Ocean
As I've already said, Models Own are above the rest for pastel formulas, but Barry M Berry Ice Cream is also pretty good. With only two coats you get a good amount of colour and it will last for a long time with a top coat. Although not strictly a pastel, Indian Ocean is an iridescent dream and just beautiful.
What do you think of my pastel picks for Spring? Do you have any other recommendations?