Hi everyone! Only a quick haul post this evening - I hope you're all having a lovely weekend. This weekend is a bit of a strange one for me as I've had the whole week off on annual leave, and I've been enjoying lots of snoozing, dog walking and evenings in with my boyfriend. Perfection. If you're on the market for some beauty bargains check out my BLOG SALE - until midnight on Monday items are 3 for the price of 2 (cheapest item free) - includes Rimmel Apocalips, Benefit Bene Tint, Liz Earle moisturiser & more!
A couple of weekends ago I picked up a few items from Boots as they had their 3 for the price of 2 mix and match make up products promotion on - even when I worked there as a poor old student I never resisted this offer!
I picked up a Soap & Glory Sexy Mother Pucker Gloss Stick, the S&G Kick Ass Concealer and FINALLY managed to get my mitts on Models Own Utopia!
Models Own Utopia is notoriously difficult to track down and it literally made my day when I picked it up (how sad!). I also got the S&G Gloss Stick in Plum Jam (what a delicious name!) after hearing numerous bloggers raving about it. I already have the Fuschia-ristic shade and adore it (review HERE) so this was a no-brainer. Models Own Utopia is £5 from Boots online HERE or instore, or you can buy it from Models Own online HERE. The S&G Gloss Sticks are £8 and available from Boots instore or online HERE.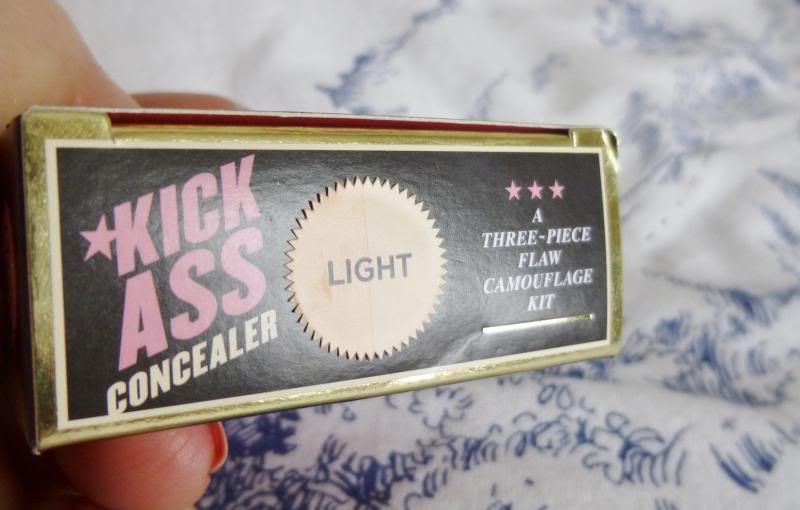 Obviously I picked up the lightest shade of the Kick Ass Concealer from S&G. I have loved many S&G products I've tried so far so I'm excited to see if this will be a good product to combat my awful eye bags!
Stay tuned for individual product reviews!
Have you treated yourself to anything in the Boots 3 for the price of 2 make up promotion?