I have been majorly impressed with the offerings from New Look recently. I didn't shop there for a long time because nothing really grabbed me or caught my eye, but lately I've popped in several times and done a bit of online shopping and found some real gems! This is the first of two New Look haul posts - this one is based on items I bought online and the next will be items I bought instore at Westfield Stratford City!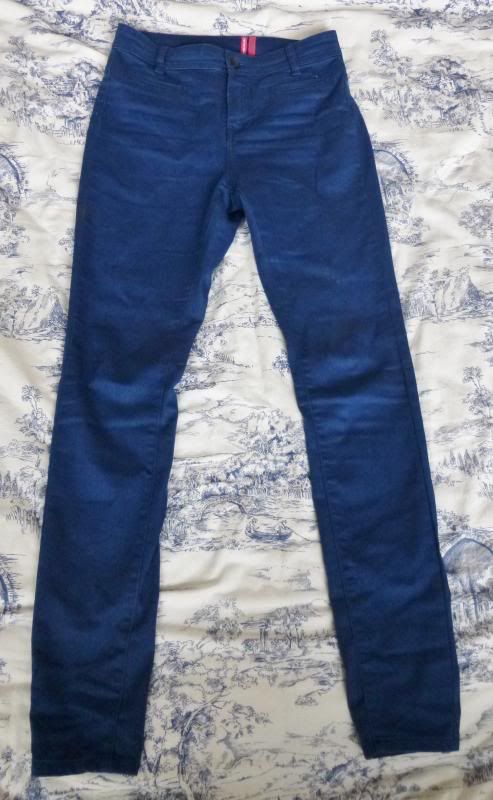 Like most people at the moment, I have been itching to try a pair of Topshop Joni jeans as they have been all over the blogosphere at the moment! I am a huge fan of high waisted jeans, skirts, shorts - I just think it's a flattering fit for me personally. So naturally I tried some Joni jeans as soon as I could... and was incredibly disappointed. I found them to be such an unflattering fit on me, I tried 3 different sizes and none fit right - they were too tight or too baggy, and just made my legs and bum look huge.
When I saw these high waisted blue jeans on the New Look website I just had to try them and see if they are a possible dupe for Joni jeans! I was so pleased! I have a good history with New Look jeans anyway, but these are amazing. They're everything I thought the Joni jeans would be - fitted, flattering and they make me feel really positive about my body image (the opposite of how the Joni jeans made me feel!) And what's more, these are only £19.99! I would definitely recommend trying a pair if you're a fan of high waisted stuff like me! Click!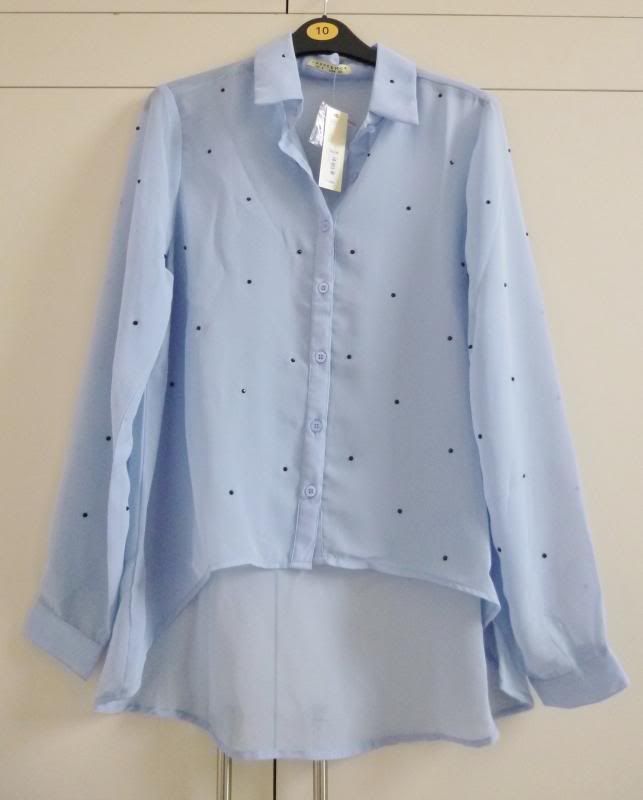 How pretty is this baby blue chiffon blouse? I'm trying to invest in more pretty collared blouses for work as I think they're a feminine way of looking smart. This one is a gorgeous colour and was only £14 in the sale. What a bargain! Click!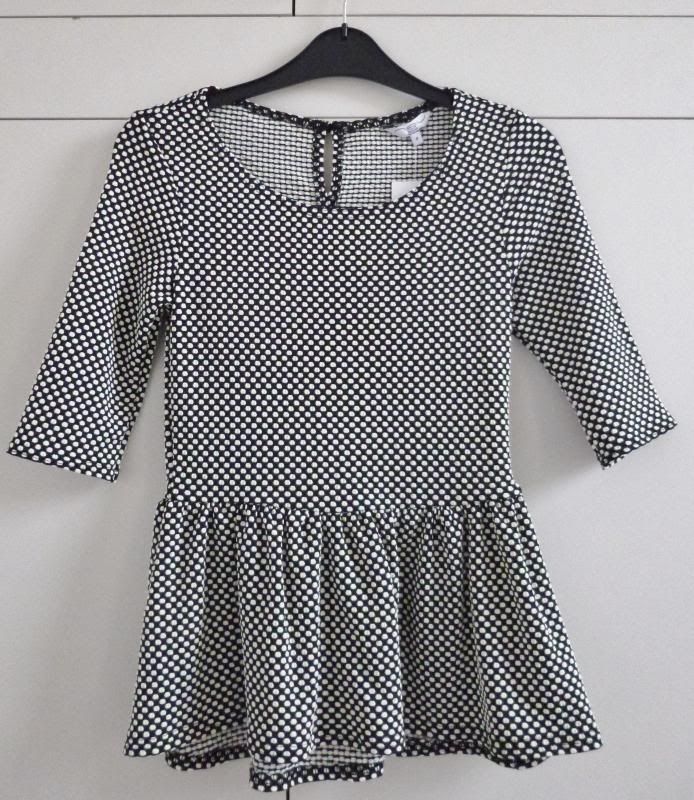 I am a big fan of peplum at the moment, so when I spotted this little monochrome top for £6 in the sale I snapped it up! It fits like a dream, and I adore the cute little 3/4 sleeves. I plan on wearing this to work with a black pencil skirt - simple but chic. Click!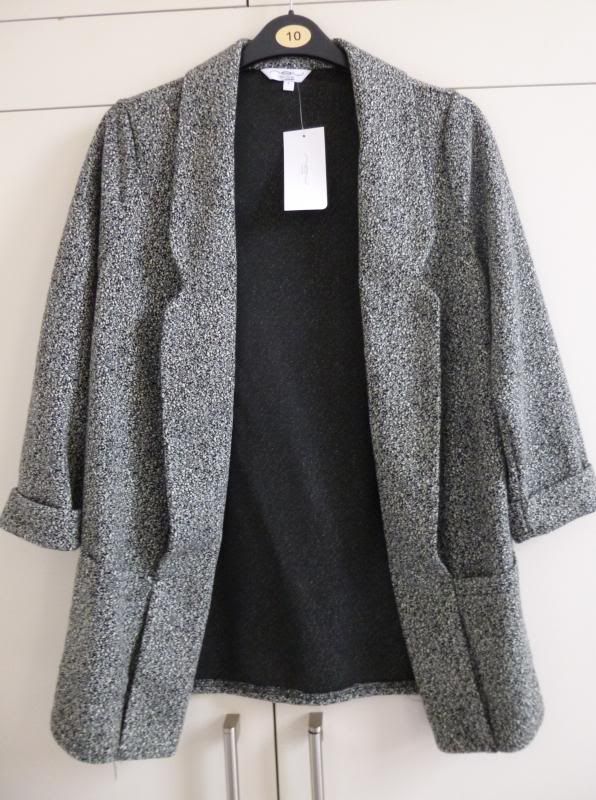 I had seen this blazer a few weeks ago in the Oxford Street store but they didn't have it in my size. I lusted after it for weeks as I think it will be a real staple in my S/S wardrobe - I'll probably throw it on over just about anything to keep from getting cold on days with a breeze. It's nicely fitted, the 3/4 sleeves again really float my boat and at only £24.99 it didn't break the bank. It's bang on trend for this year too as monochrome is set to be everywhere! Click!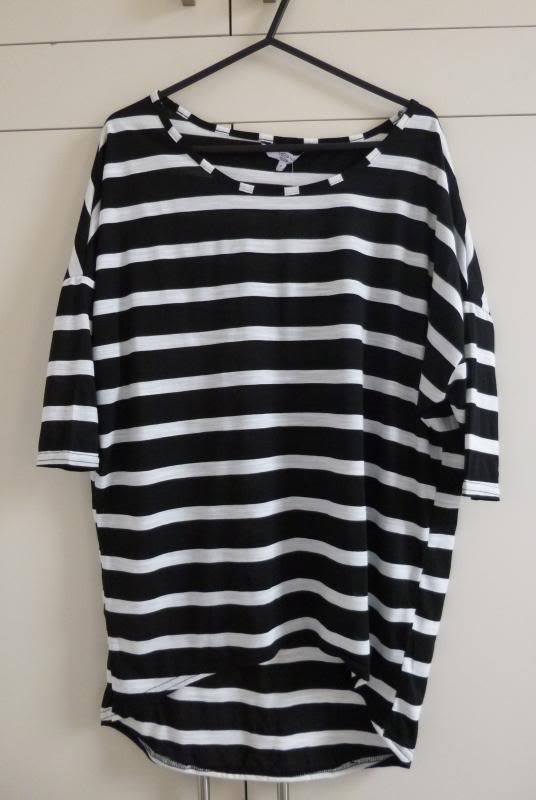 Finally, and also in keeping with the monochrome trend, this oversized striped tee isn't something I would usually go for, but I do often find myself wishing I had more basic style tops to pair with jeans or shorts. This is perfect - I think it would look fab tucked into the jeans I bought, or with a pair of shorts on warmer days. It reminds me of the tees you can buy from Topshop as it has skinny fitted sleeves, giving an interesting shape when worn. I was so happy to see this for a mere £7 in the sale! Click!
Have you been shopping more at New Look lately? What do you think of my purchases?