My 100 follower giveaway launched at the weekend - click HERE for info!
Now it will not be surprising that I (along with most other girls) have been going absolutely crazy for glitter polish. My boyfriend bought me the Barry M Aqua Glitter a few months ago and I've been trying to find inventive ways to use it. This nail look is quite mermaid-y I think, but I like it!
I used Barry M Mint Green as a base colour, and Aqua Glitter over the top (used sparingly) and my trusty Sally Hansen Insta-Dri top coat. I had gotten a little bored of white/glitter or black/glitter nails so this was a minty way to brighten up my nails whilst keeping the glitter theme!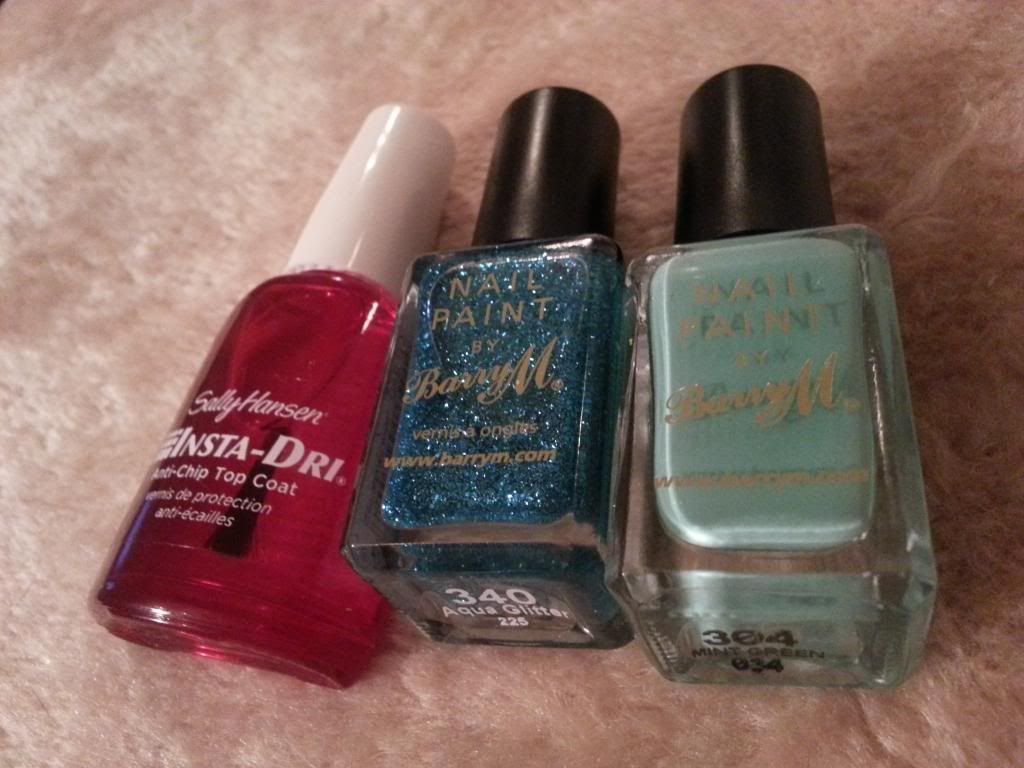 I know now we're heading into Spring glitter nails might not be at the top of everyone's list but I think they will continue to be a staple for me all year around!
What do you think? Are you a fan of coloured glitter?