Like a lot of girls at this time of year, I've been searching for products that will keep my lips in tip top condition, healthy and moisturised. I read a lot of blog posts raving about the LUSH Lip Scrub and decided I had to try it for myself!
I am generally a big fan of LUSH and their ethics and products alike! As a vegan I do try and support companies that take a real stand against animal testing, and LUSH clearly belong in that category!
The Lip Scrub comes in 4 different flavours: Mint Julip, Bubblegum, Sweet Lips and Popcorn. I went to the shop with every intention of buying Bubblegum as I have a ridiculous love affair with sweet tasting treats, but the man behind the counter managed to convince me to buy Popcorn instead! I think Popcorn is Limited Edition, so grab it while you can!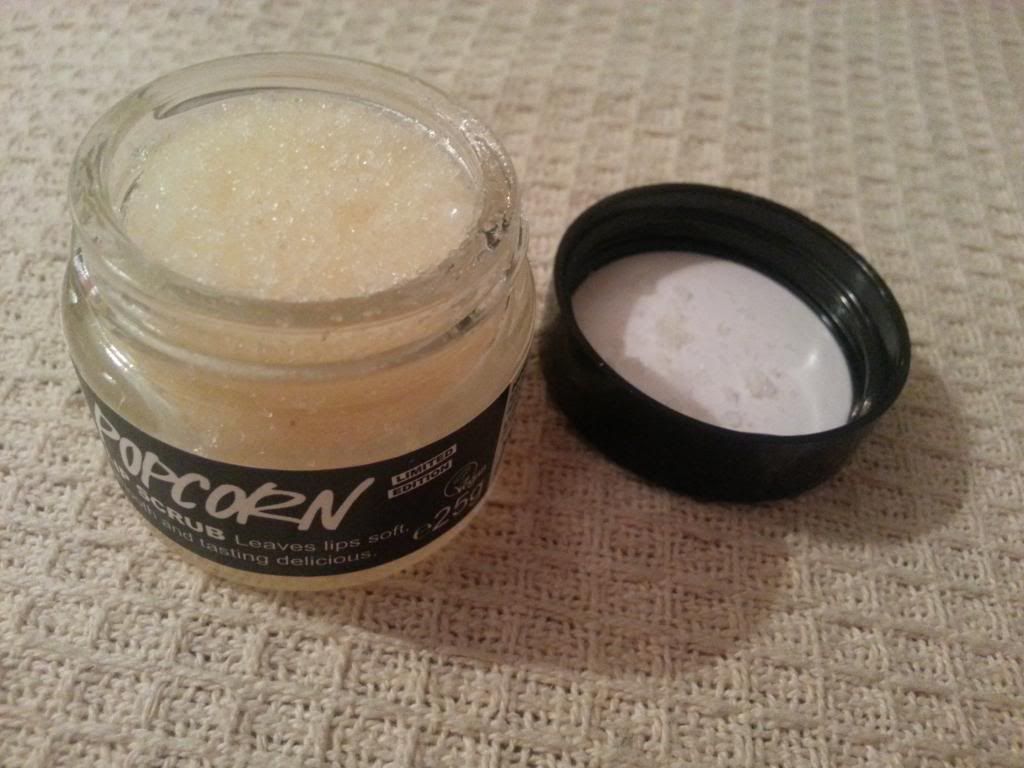 You pay £5.25 for a 25g tub, which initially doesn't look like all that much product but once you start using it regularly you realise that it will last you a long long time! The scrub is made from various oils and other lovely things and one essential ingredient - SUGAR! I have read a lot of reviews slating this product as it's easily made at home, but obviously I can't be bothered doing that because I went out and bought this from LUSH, so I really don't think that counts as a negative point.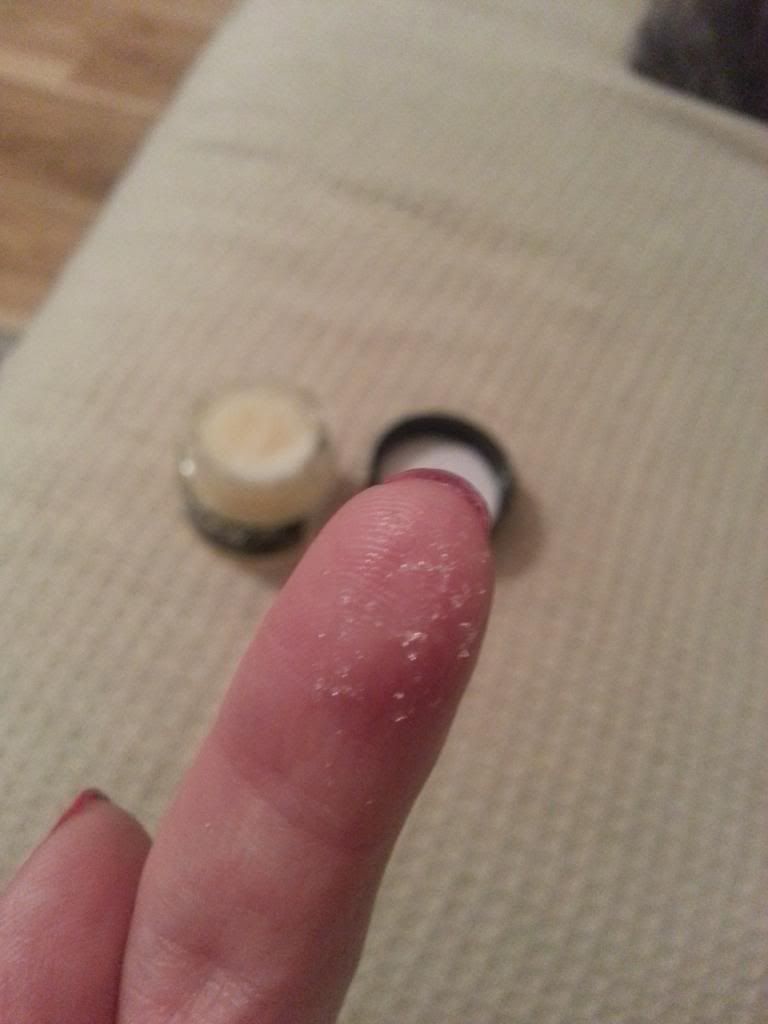 You rub the scrub (you only need a tiny amount!) only your lips in a circular motion for a minute or two; basically until you can feel your lips are tingly and any excess dead skin has been removed. Then you lick off the residue (and it tastes delicious, the Popcorn one is quite sweet but also salty which I love!) and apply your usual lip balm. I have found this to be a real HG product this winter, as using it every night just before bed along with my Nuxe lip balm has kept my lips soft and crack free - perfect for applying whichever lipstick I might be in the mood for!
You can buy this in store in Lush or online - Click!
Have you tried any Lip Scrubs yet? What's your favourite flavour?