This is the first post of the day - my usual SAVE don't SPEND will be up this evening but I've been meaning to get this review up on the blog for weeks so here goes!

The MUA Eyebrow Pencil was one of the many products I picked up in my big MUA haul a while back. I currently use Soap and Glory Arch De Triumph on my brows to fill them in as they are quite fair in comparison to my hair (brunette at the time of review).
The pencil is very long as it also features this little brow brush on one end - adding extra value to the product I first thought! I already use a brow brush but it's separate and I thought it would be handy to have a brush and brow pencil in one!
Here you can see the pencil on one end and the brow brush on the other!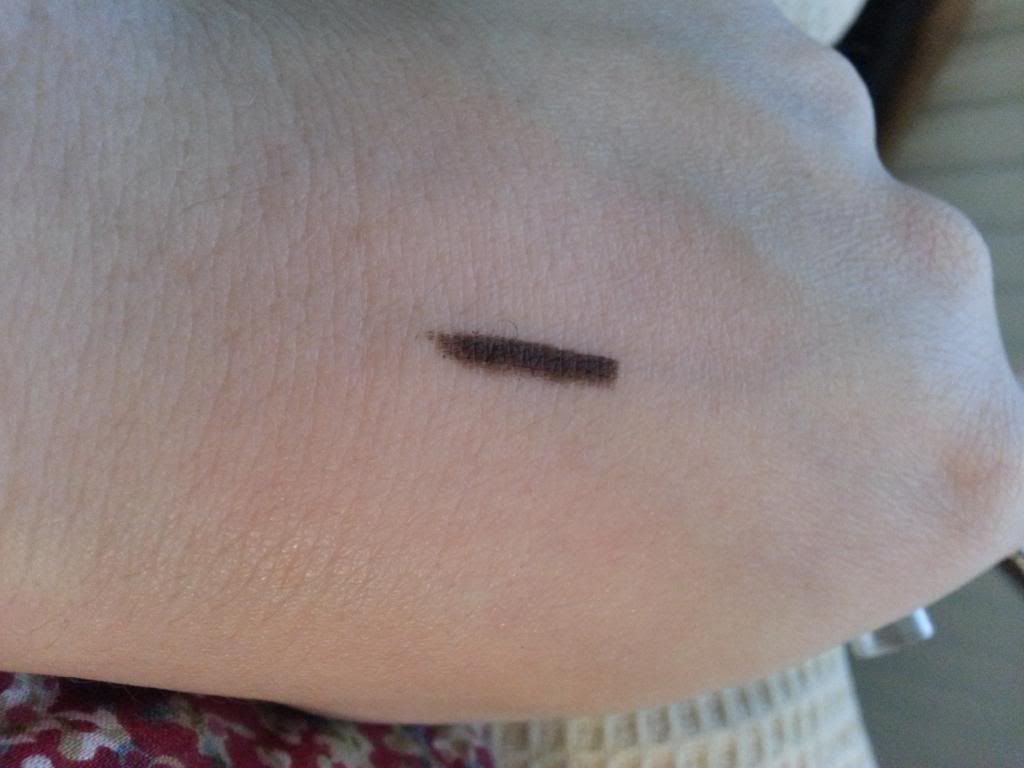 I swatched the pencil as I'm sure it looks different on my brows in comparison to other people with different complexions and with thicker/thinner brows. Hopefully this is helpful! I bought Brunette but you can also buy Blonde. It's a very dark and soft pencil - it would be great if it was an eyeliner but I found it too soft for a brow pencil. Too much product ends up on your brows and it's literally like you're drawing them on. It's far too soft and the colour's way too dark for me!
I've posted a photo of one of my brows with the S&G pencil I currently use (left) and the MUA brow pencil on the right. I think this really shows how dark it is and how wrong it was for me! I felt like a cartoon character wearing this and wiped it off with a face wipe as soon as I'd taken this photo - it was embarassing!
Overall I would slate this eyebrow pencil from MUA. Even though it's a bargain at £1, I really can't see how it would work and be a good product as even in a paler shade more suited to my natural brow colour, the pencil is way too soft and would still make my brows look too defined and fake. Not a fan.
Have you tried this product before? Was this brow pencil a better match for you?