Second post of the day! If you haven't had a peep at this morning's Spendthrift Saturday post featuring discount for Urban Outfitters, Joules, Warehouse, Oasis and Matalan make sure you check it out! But this evening I thought I would share one of my favourite nail looks using the Lush Lacquer Festival of Lights. My previous post on this range can be found HERE.
Although I bought my
Lush Lacquer
s ages ago, I've only just got around to posting about some of them, sorry!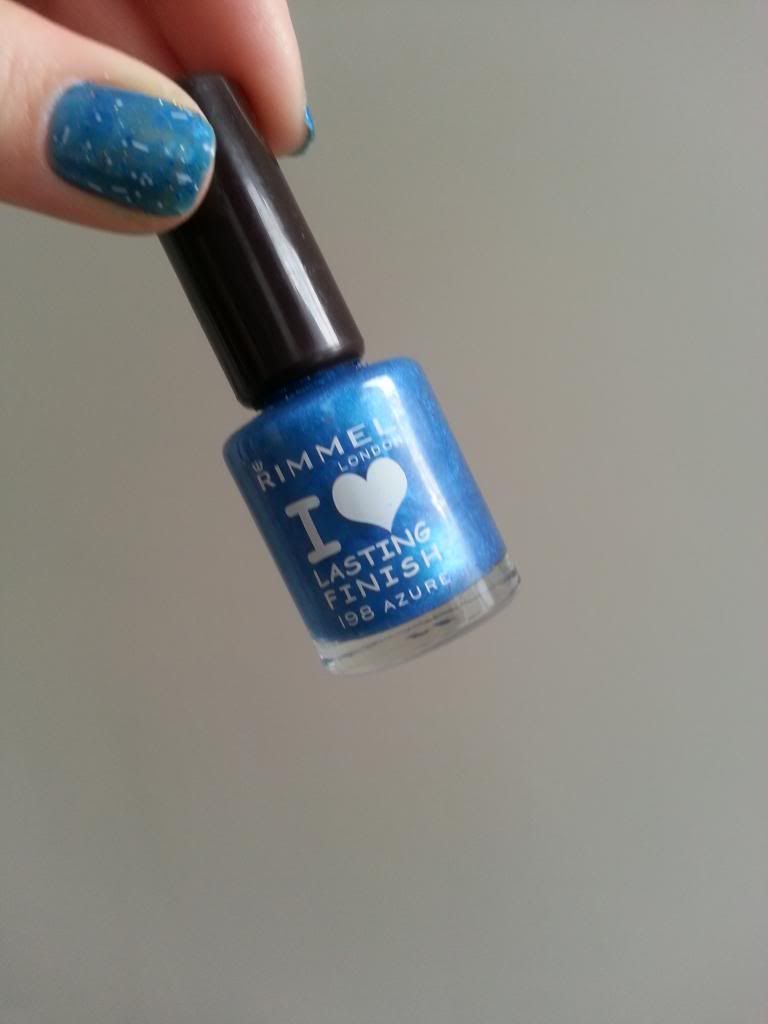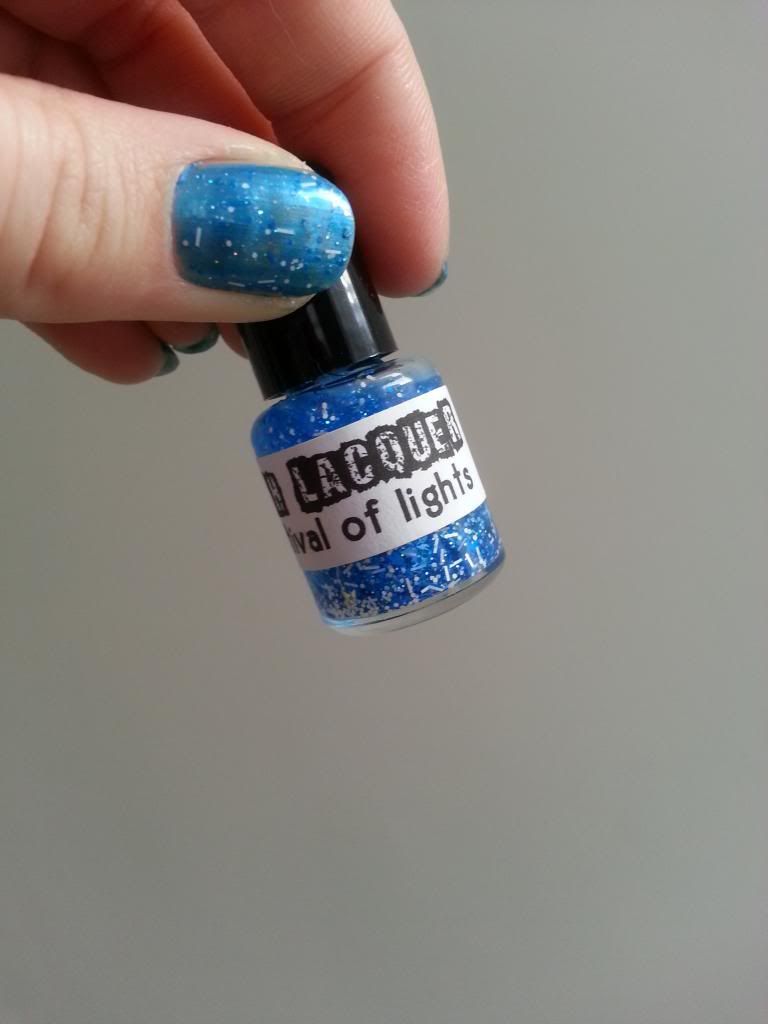 I used this ridiculously old Rimmel I <3 Lasting Finish in Azure as a base (2 coats) - seriously, I think I've owned this one for about 8 years! & then I added Festival of Lights:
Festival of Lights isn't the easiest polish to apply. It's really difficult to get an even spread of the tiny white and blue dots and lines across your nails. There are also square pieces of blue and silver stars in the bottle, but these seem too heavy and sink to the bottom so they're impossible to get onto the brush! I did get quite frustrated applying this as I think that the ladies at LL should have forseen the problem with the larger pieces and come up with a solution, rather than making a polish with pretty things that you'll never be able to put on your nails!
As I've said before, removing Lush Lacquers is a nightmare and the only big downside of these polishes. But overall this lasted well and it gives such a unique finish that I don't regret buying it.