Oh how I have been itching to tell you all about a new top that came into my life recently! You probably know that I'm on a spending ban right now, but I somehow managed to persuade my boyfriend to buy this beautiful blouse for me... he's a keeper! This stunning blouse was only £14 from George at Asda (the G21 range) and I LOVE it!
It's made from a sheer cream chiffon fabric, which is usually a no-go for me due to my rather disproportionate sized bosoms (floating chiffon can make me look a touch pregnant due to the lack of fitting around the waist) - BUT this is fitted at the bust with elastic which makes it ideal for me! So it fits at the bust and then the rest of the top floats down to just below the bum, creating a gorgeous silhouette when worn with skinny jeans or leggings!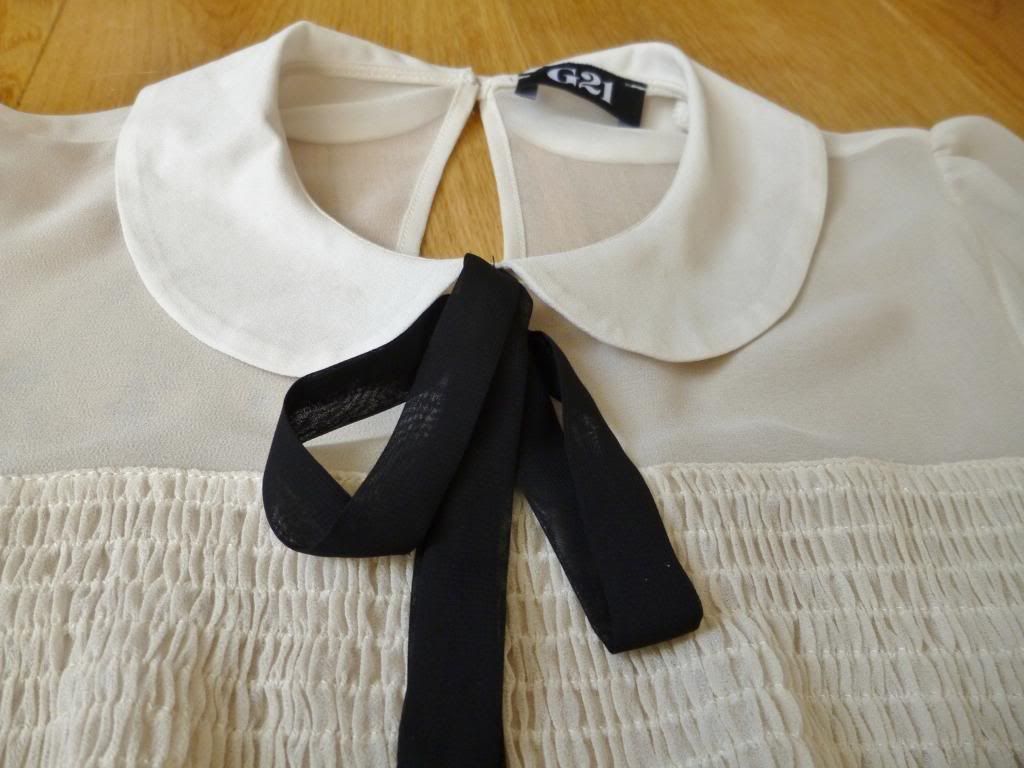 I adore the peter pan collar and little neck tie - it's these pretty little details which I think make this top look far more expensive than it is! The cuffs are also elasticated which give the sleeves a gorgeous bell shape when worn. I haven't taken this off since it arrived, wearing it with a little cami underneath or under a jumper - it's so flexible and simple to wear! And for only £14!
This top is available from George at Asda instore or online HERE.
Are you tempted to treat yourself?