Hi everyone! This evening I want to share with you one of my most exciting recent purchases, my first Michael Kors watch! I have a Storm watch that my Mum bought me for my 21st birthday which I still love and wear often, but I thought this stunning offering from MK was an ideal investment as I mix metals all the time with my everyday jewelry!
I know being a blogger and owning a MK watch is a bit of a cliche, but for me it was an 'innocent' purchase to an extent. I'd seen a Marc Jacobs mixed metal chronograph and fallen in love with it. When I mentioned it to a friend, she said she'd seen a MK watch that sounded similar. As much as I love Marc Jacobs, I feel more comfortable investing in a MK watch for some reason.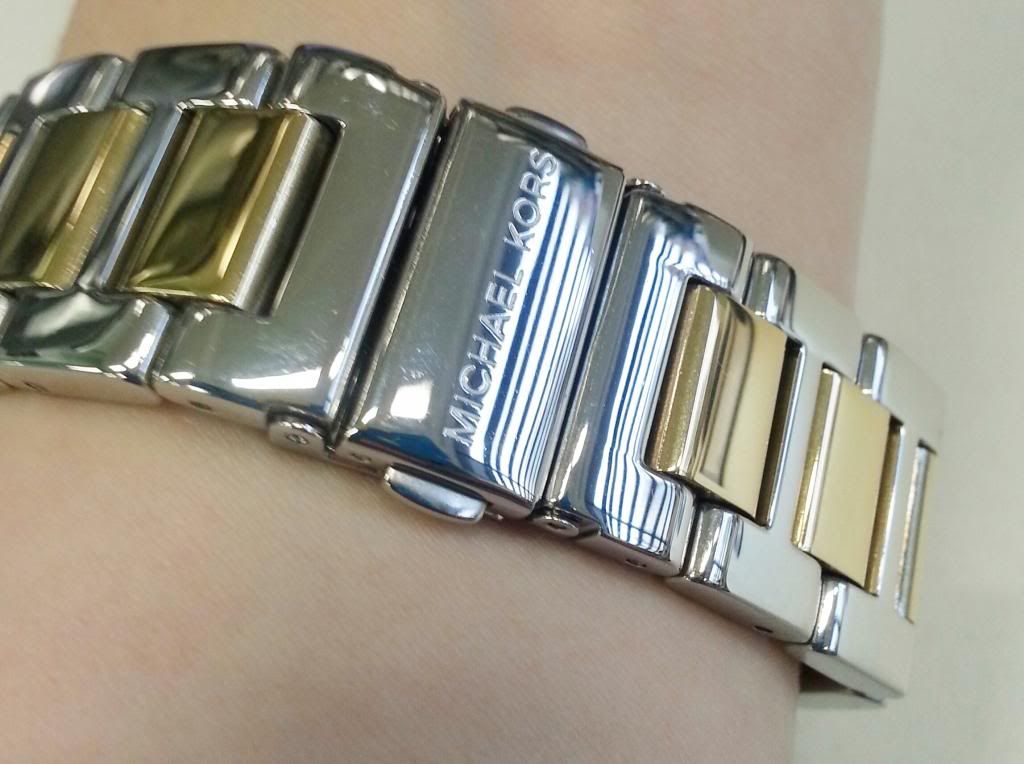 I was also super happy to get £50 off this watch in the January sales! I really really love it and I'm certain I made the right choice. I have adored oversized watches for a long long time and I've finally found a women's watch that matches up to that! I know having a MK watch is a bit overdone by bloggers but to be 100% honest this was a decision I made without any influence from the blogosphere (for once!). I know there are a lot of rose gold MK watches about but rose gold just isn't my thing *shrugs*..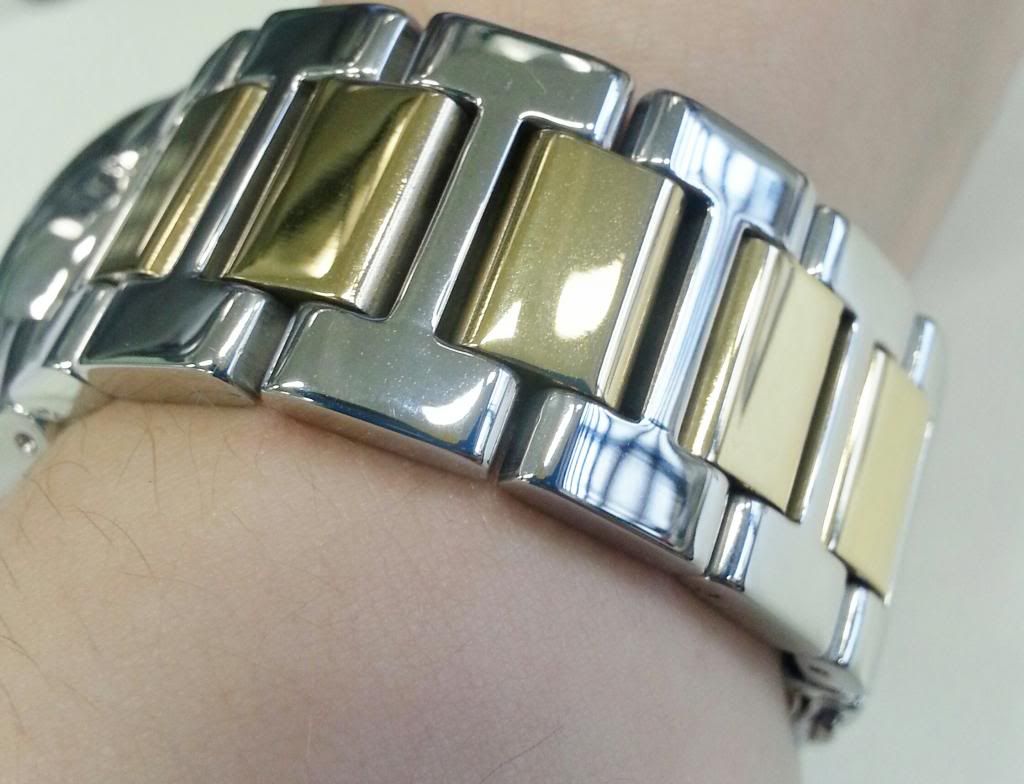 This watch was a gift from my Dad after I gave him support and legal advice throughout a three year civil court case. I will treasure it for many years, I'm sure.
You can buy this watch at most reputable watch retailers, including HERE.
Do you have an opinion on Michael Kors watches? Which is your favourite?
ps. Have you entered my 100 follower giveaway? If not, you can do so HERE