I was incredibly lucky and was grateful to receive the Clarisonic Mia for my birthday from my amazing Dad. It's something I'd been umm-ing and ahh-ing over for months and months and months! But I couldn't think of anything else my Dad could get me for my birthday, and as it went into the Feel Unique sale after Christmas it was a bit too tempting to miss out!
I bought the Mia in this cute pastel green colour. I thought the white looked a bit too clinical and the other colours were frankly a little girly for my tastes, but this colour is perfect!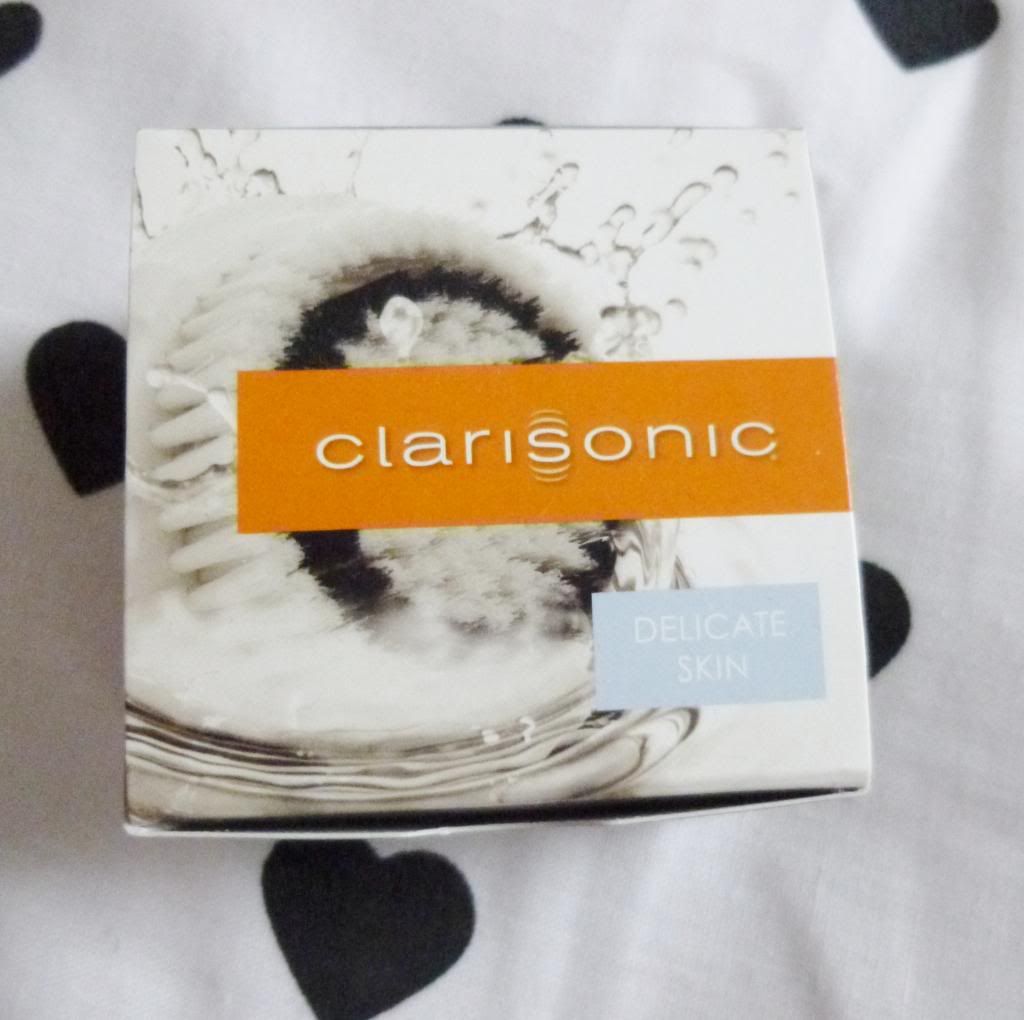 I also bought the delicate head separately - I'd read dozens and dozens of reviews of the Mia before I took the plunge and got it for my birthday, so I knew the 'sensitive' brush head that comes with the Mia was more than likely going to irritate my skin. I got the extra brush head also in the sale from Feel Unique.
Here is the Mia unboxed - nicely presented and you can see the sample sized Clarisonic cleanser you get with the set too. I am in love with the colour of my Mia <3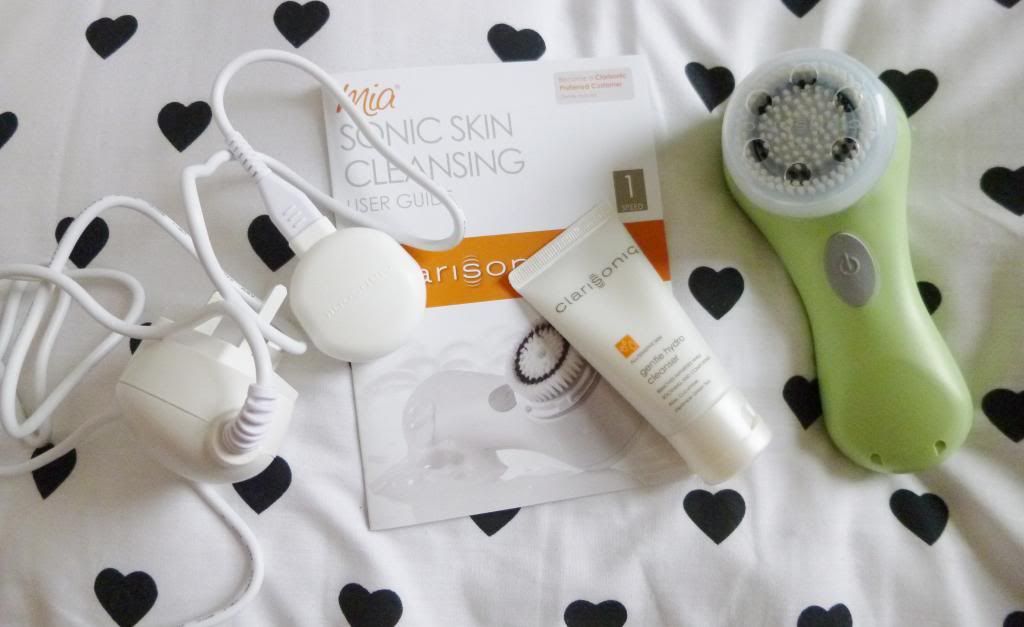 Here's everything you get with your Mia - the device itself (it has a handy plastic cap to protect the brush head when not in use which I like), the cleanser, instruction manual and the famous 'Plink' charger. I may be stupid because it took me a good 5 minutes to figure out how to charge this - I'm sure you won't make the same mistake but FYI the charger is magnetic and sticks to the front of the Mia handle to charge...
Before the first use I charged my MIA for a long time! The manual recommends 24 hours but the charging light on mine went solid after about 14 hours and I took it off charge after about 16.
This is what the brush head looks like - if you use the delicate brush head the bristles are super soft and not scary at all. I was a bit nervous before my first use but I manned up and headed into my bathroom, Mia in hand!
I splashed my face with water, patted it dry a little with a towel so it was damp, and squirted lots of my Liz Earle cleanser onto the brush. I didn't want to try the Clarisonic cleanser straight away as I have sensitive skin and didn't want to risk an adverse reaction. The Mia is unlike anything I've ever used before - the sensation is so unusual! I had no idea what to expect but it's a very gentle vibration and almost a pulsating feeling that really feels like it's going deep down into your skin. You're supposed to use this for 60 seconds, and the Mia switches off after that amount of time. You cleanse your forehead for 20 seconds, then your chin and nose for 20 seconds, and then each cheek for 10 seconds.
Using this for the first time felt strange but in a good way. After using it my skin felt different, definitely cleaner, maybe a little softer but the blemishes that were already on my face felt more prominent too. Overall I was happy with the first time use!
Going forwards, I am prepared for a possible purging stage with my Mia but I'm also aware that my skin is sensitive and has never been faced (haha, no pun intended!) with anything like this before. I'm thinking I will use this either once a day or every other day to remove my make up, and see how I get on! I'll be posting an update review in a few week's time once I've had chance to see the effect it has on my skin, so watch this space!
You can purchase the Mia HERE and it retails for £120.
Do you have a Mia? How have you found it?