In anticipation of dying my hair last Friday I decided to invest in some haircare products a couple of weeks ago (pre-spending ban, I promise!). I couldn't afford to buy all the MoroccanOil and Macademia Oil products I would love to try, so instead I hunted down the best affordable shampoo and conditioner for coloured hair. The unanimous choice was Avon's Advance Techniques Colour Protection range, but I picked up a few other bits too!
At the time I placed my order, I was lucky enough to be able to take advantage of Advance Techniques hair care products being HALF PRICE! So I stocked up!
As these 250ml shampoos and conditioners were only £1.40 each (usually £2.80) I bought two of each!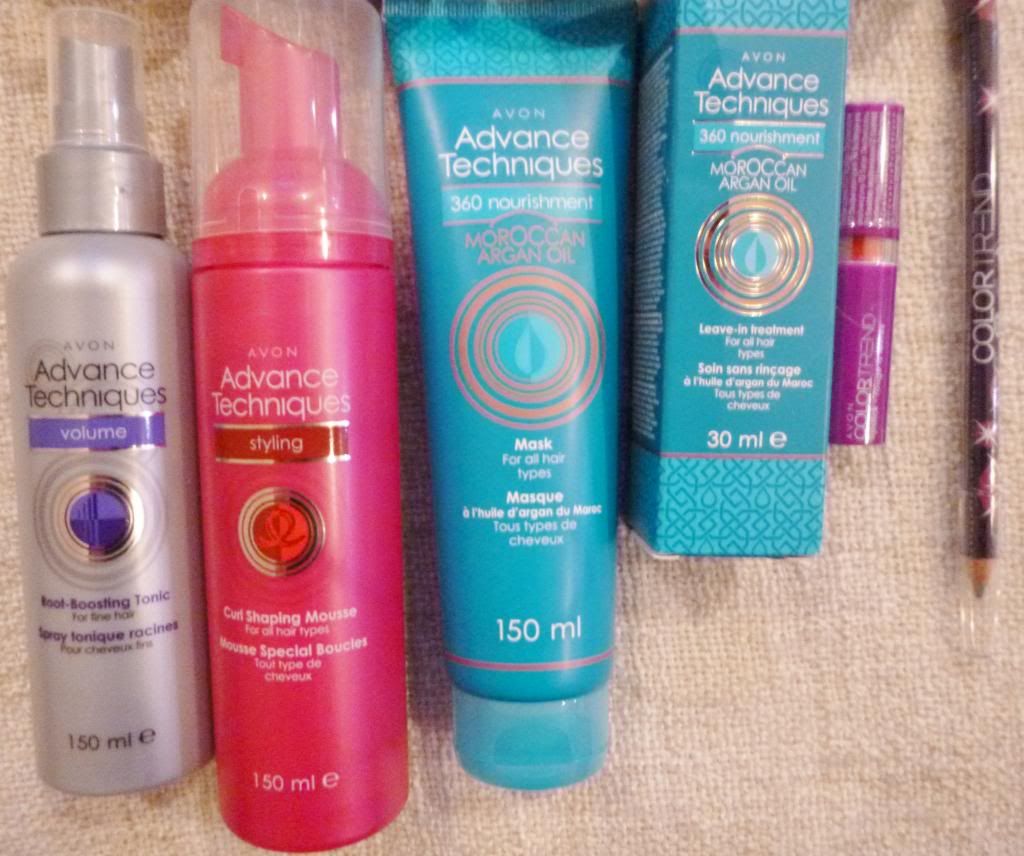 I also bought some Root Boosting Tonic for £2.25, as although I have curly hair it can be lacking in volume at the root. I picked up this Curl Control Curl Enhancing Mousse (pump action, just like my Motions Foaming Wrap Lotion) for £1.75 as I thought it was worth a try! The 360 Nourishments Moroccan Argan Oil Mask and Leave In Treatment were £3.30 and £3.50 which is much much cheaper than the higher end alternatives! I figured my coloured hair will need nourishment so these will hopefully do the trick. Finally I had to bulk up my order to qualify for a discount I used, so I snapped up the ColorTrend Kiss N Go Lipstick in Poppy Love (£3.75) and got the Double-Ended Kajalstick Silver Star & Pitch Black eyeliner for only 99p!
Everything will obviously be reviewed over the next few weeks and months, but let me know if you've tried any of these products before or if you're an Avon fan!
I'm having a blog sale full of make up and beauty products! Click HERE to check it out.