If you follow Bee's Knees, you'll know I'm currently on a spending ban but managed to completely flout this over a few days last week. On Saturday my boyfriend & I had intended to spend the afternoon at the Sea Life Aquarium on the South Bank, but after seeing the humungous queue and realising how very cold it was, we soon changed our minds and ended up on Regent Street & Oxford Street for a spot of unplanned retail therapy! I stopped off at the gorgeous H&M store on Regent Street (a new favourite) and bought a couple of bits..
This little skirt was only £12.99 and is actually really good quality, the shape is so cute as it sticks out quite a bit. It's short but perfect for wearing with a jumper and thick woolly tights to keep snug! I have already worn this and it's a firm favourite, and for the price you can't really go wrong! Similar available HERE.
I couldn't believe it when I spotted this blue body - I used to be a big lover of bodies a few years ago and wore them with high waisted shorts and skirts constantly. Perhaps I picked this up out of nostalgia, but it's a really simple, cute versatile piece that I'm sure will see me through the end of Winter, Spring & Summer! This electric blue is a real winner for SS13 too. £6.99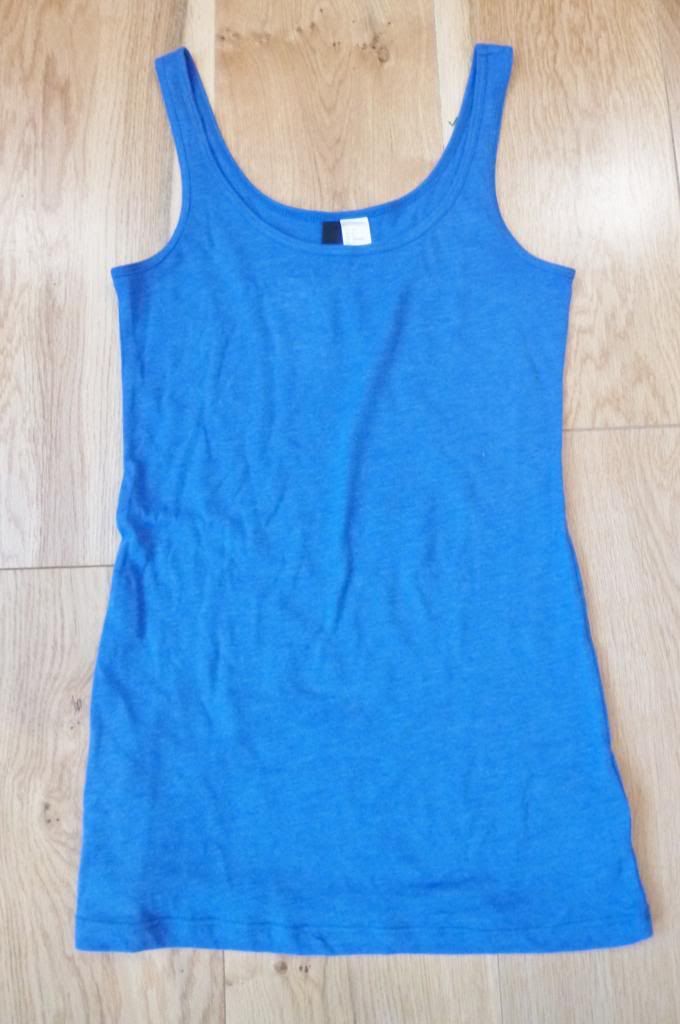 A little basic to be featured in a blog post perhaps, but along the same lines I bought this cute basic vest for £3.99. You really can't beat H&M's simple vests!
Have you broken your spending ban? What did you buy?