I am very very late to this bandwagon, but here's my two cents about the now-famous MUA Undressed eyeshadow palette. If you're a reader of Bee's Knees you'll know I do love various products from MUA (their lipstick in particular) but I've found others disappointing (their eyebrow pencil). I could never justify splashing enough cash to buy the Urban Decay Naked palette but I thought the Undressed offering from MUA could be a nice alternative.
MUA make up is always packaged simply and quite classily for such a bargain brand! The Undressed palette features 12 shades which are allegedly dupes for the shades found in the Naked palette.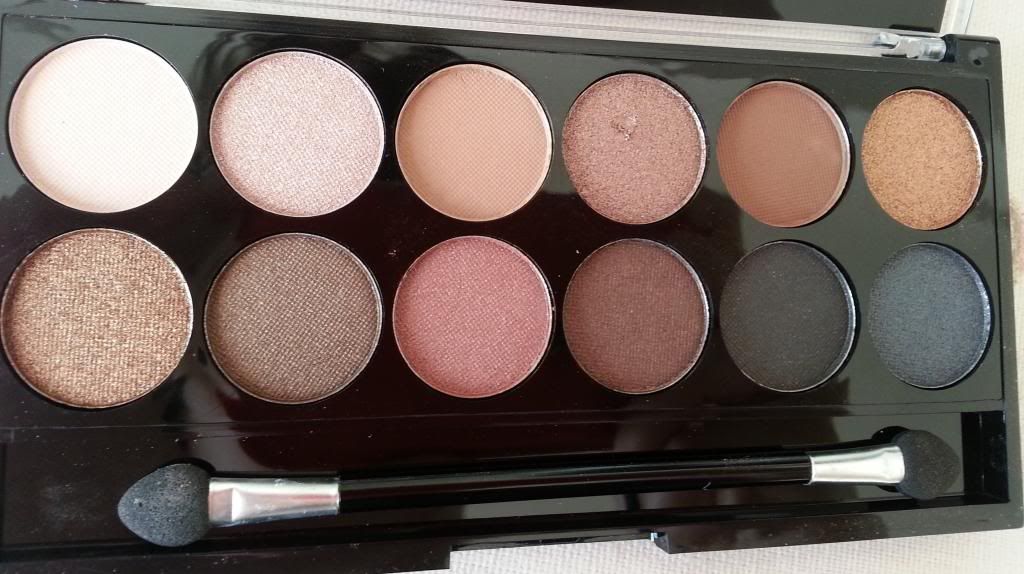 Here's the only photo I managed to snap of the palette before I dove in and started using it. I've put a few photographs below of the Naked palette for comparison
As you can see, the range of colours is almost identical! I haven't had personal experience using the Naked palette, but I have used the Undressed palette almost every day since I bought it! Here's that photo of my Undressed palette again: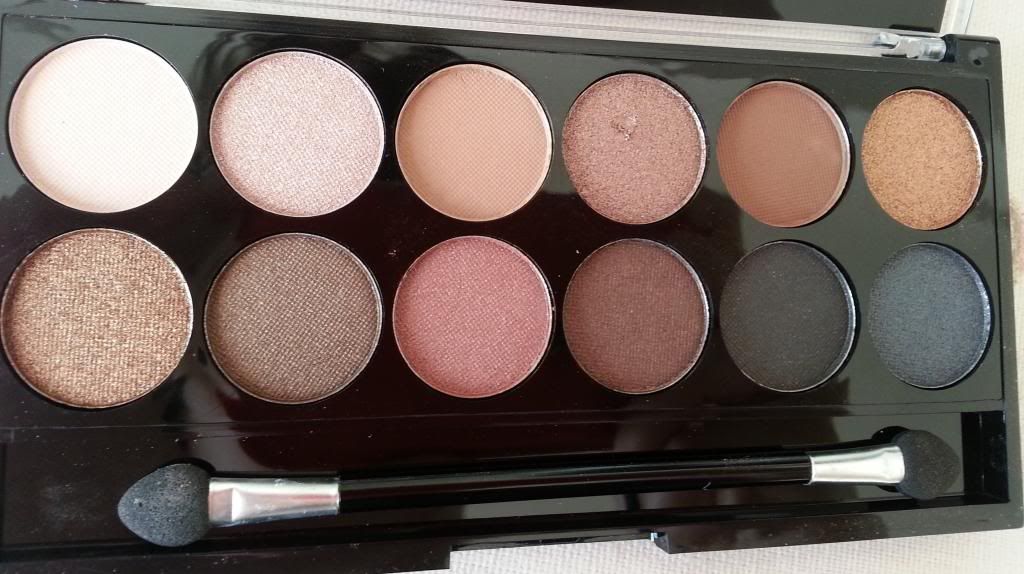 I used to use a Sleek palette that had similar beige/neutral shades, but what makes me love the the Undressed palette more is that I can do a subtle daytime smokey eye very easily.
For example, I use a matte nude colour (e.g. third from the left top row) all over my eyelid, then the lightest cream shimmer (second from the left top row) and the dark brown shimmer (second and fourth from the left bottom row - there are 2 with different tones) blended together
to create a graduated smokey eye
.
I've also used the gorgeous gunmetal/blue (furthest right bottom row) with the lightest shimmer shades and a bit of the black (second from the right bottom row) blended to create a stunning night look - a particular favourite of mine.
Overall this product is a dream for me! It's great to have one palette that I can keep on my dressing table that is so versatile I use it every day & also for night looks. This is especially handy for me as when I travel back up to Leeds to see the boyfriend or my family, I only need one palette to last me through a weekend of catch ups and nights out! The range is perfect for my pale skin and the subtle eye looks I favour, as I prefer to make a statement with my lips. I've found using the matte neutral tones as a base works wonders and have never found these shades to crease, not even after 14+ hours of wear!
So there you have it, my go-to eyeshadow palette for a mere £4! An absolute bargain compared to the £36 RRP for the Urban Decay Naked palette! You can buy the Undressed palette in Superdrug stores, online or at the MUA online store.
What do you think? Do you own the Naked palette or the Undressed palette - how have you found them?