After spotting this gorgeous bag over on Lily Pebbles' YouTube channel I knew I had to have it! It's just my style and reminds me of my Bowie bag (seeing this old post makes me realise how much better my blog images are now!).
By the time I came around to purchasing this it was reduced down to an amazing £10 in the Urban Outfitters sale, which I just could not resist!
I love the black fake leather with silver studs and oversized zips, there are two separate compartments which is very handy for everyday use, but I could also see this bag being great for a night out if you style it right.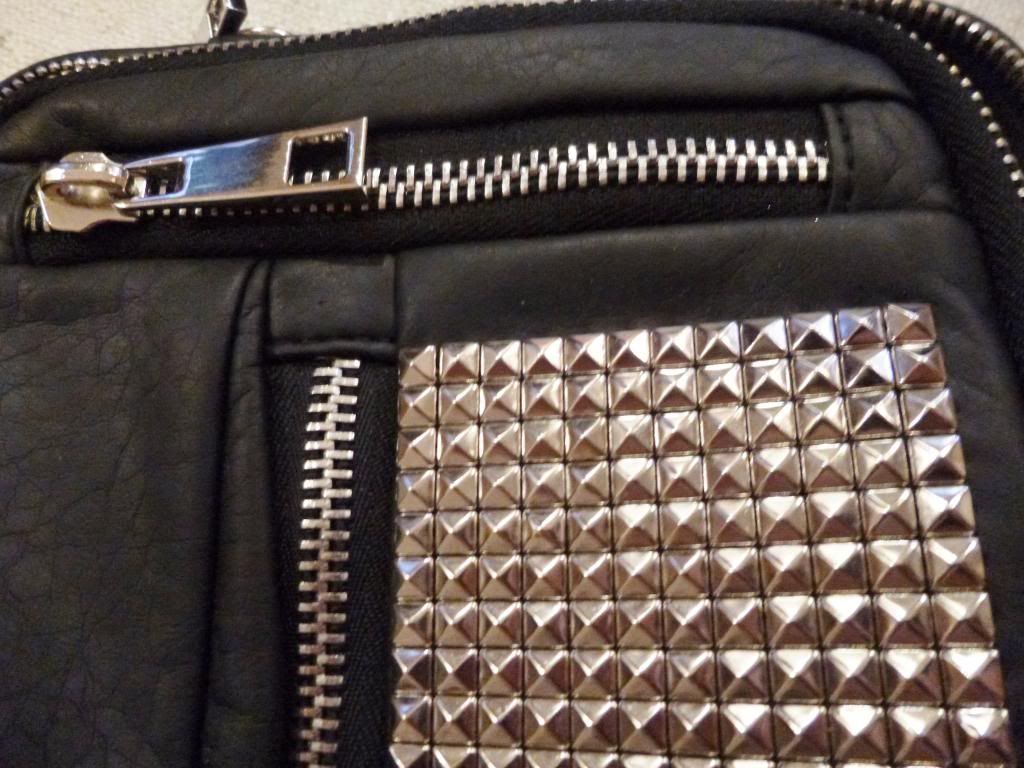 This bag is available full price in grey HERE. Unfortunately this exact bag has now sold out online, but I did pick two up because one will be a prize in my 100 follower giveaway! So stay tuned as you might win it!