I am incredibly partial to a nice new duvet cover, so when I spotted these beauties on the Tesco Direct website, I couldn't resist snapping them up immediately!
This white and black heart print was a bargain at £10.97 and I love how it looks in my bedroom! I have predominantly pale cream or white furniture & walls except for my black (blackout) curtains, so this ties everything together nicely. Click!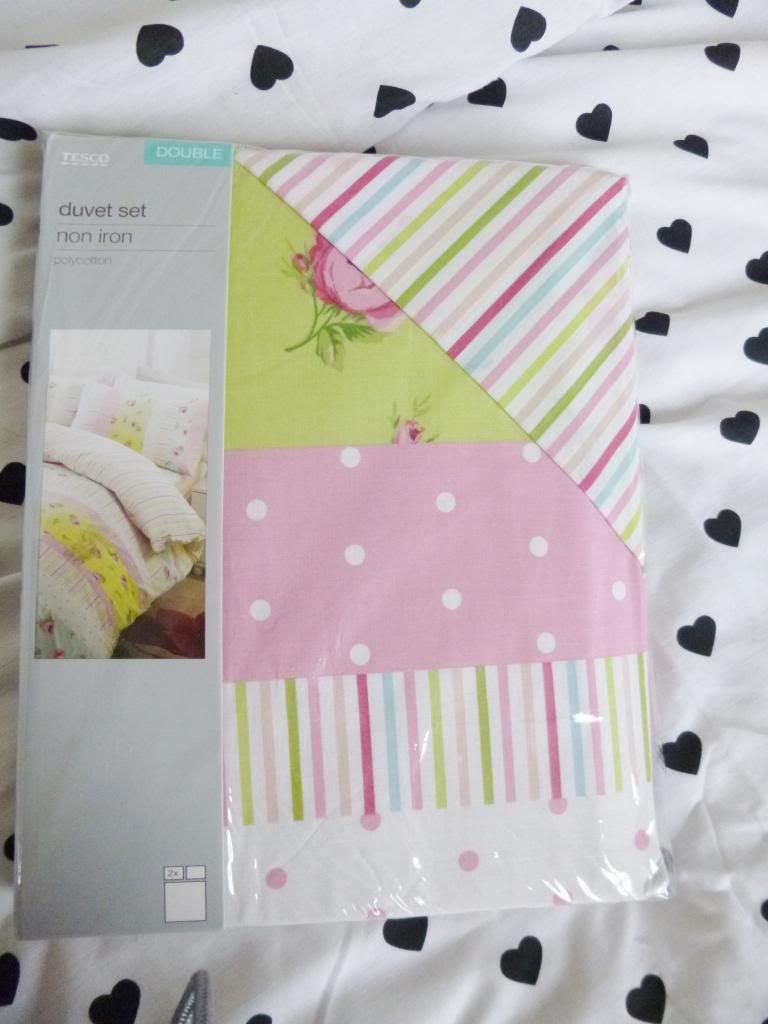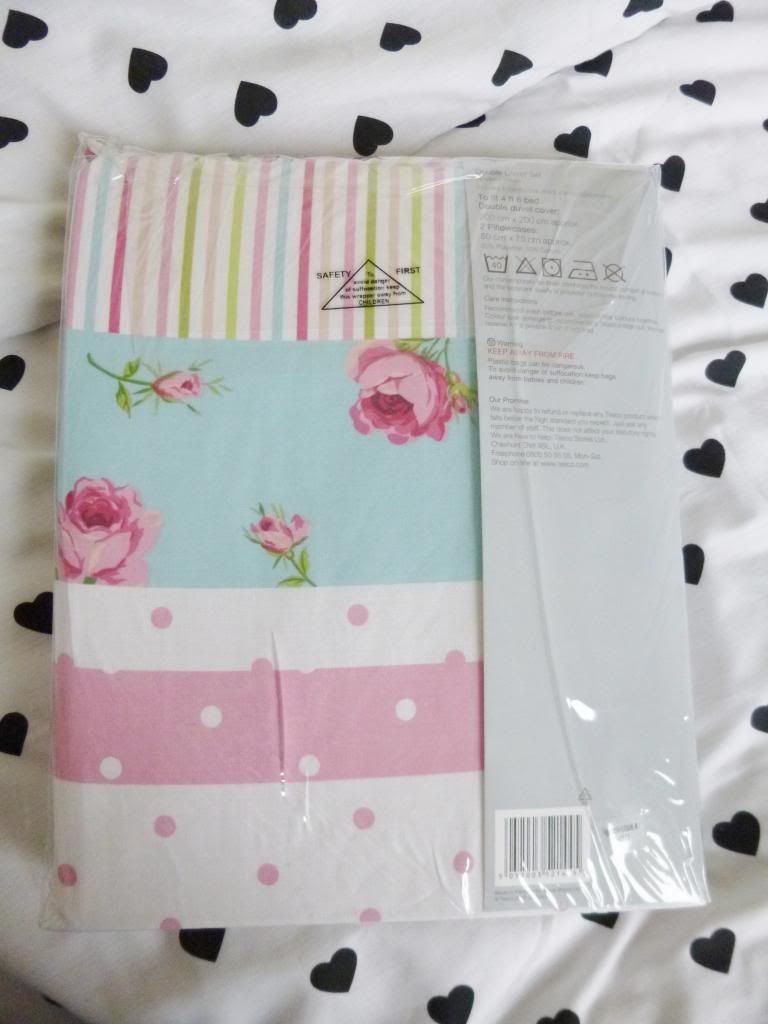 This was the first set I saw on the Tesco Direct website and it was love at first sight! I'd actually been on the hunt for a cute Cath Kidston-esque duvet cover for a long time and this fit the bill perfectly! £12 Click!
Do you love pretty duvet covers and bedding? Where is your favourite place to shop?