In my recent MUA haul I decided to grab some of the lipsticks I don't have - there aren't many! If you haven't seen them before, here are my previous posts on this product - MUA Lipsticks #1 and MUA Lipsticks #2.
I bought shades 16, 5 and 4 as I thought these looked the most wearable from seeing swatches online. I'm not going to repeat myself, so if you're after a full on MUA lipstick review check out the links from my previous posts. The consistency of MUA lipsticks is pretty standard across the shades.
Out of the three shades I got, shade 16 surprised me most of all. It's a very highly pigmented orangey coral, which I can think you can see really well in the swatch below. 5 is a sheer, glittery pink that's almost too subtle to show on my lips except the glitter, and 4 is a very sheer baby pink that is more of a lip tint than a lipstick IMO.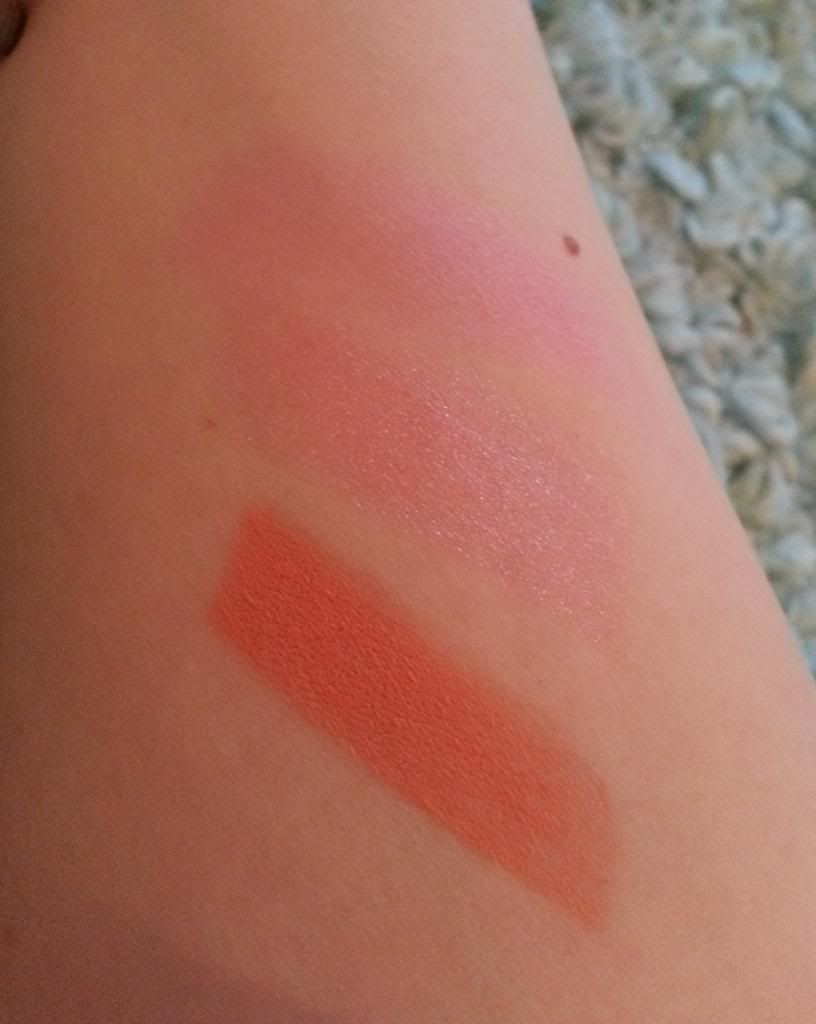 Swatched from top > bottom: 4, 5, 16
Overall I wasn't too impressed with these shades. I can't see myself wearing any of them that often as I'm certainly not a baby pink kind of girl, and the orange just looks wrong on my pale skin. I definitely recommend trying MUA lipsticks, as some of my all time favourite lipsticks are MUA - I suggest you try and swatch them in store prior to purchase to avoid wasting pennies on the wrong colours for your skintone! Luckily these were 65p each (35% off on MUA online at the time of purchase) so I'm not shedding too many tears over them.. the lipsticks are usually £1 each so won't break the bank and I think they're a great way to try new shades of lipstick before investing in more expensive brands.
If you're keen to try MUA or expand your current collection, there's currently an amazing offer on with 50% off everything on the site and free delivery! Head over to the site to see what might take your fancy, using MUA50 for 50% off and free international shipping.