As the latest Bond film Skyfall hit our cinema screens this October, few could fail to be dazzled by Bond girl and former Pirates of the Caribbean star Naomie Harris.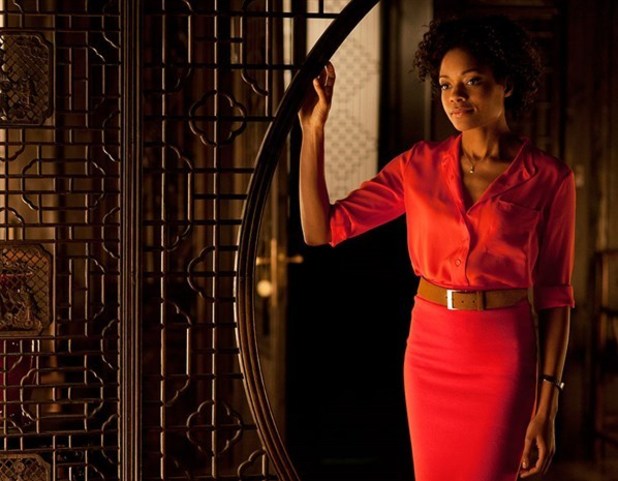 Joining Daniel Craig for his third Bond movie, film critics were full of praise for Harris' character Eve in her role as Bond's glamorous yet smart-thinking MI6 accomplice. The 36-year-old has also won herself a following of fans of a different sort: fashion bloggers nationwide have been praising the outfits she wore whilst gracing our screens. in particular, Harris gave Bond girls past and present a run for their money at the film's London premiere in a floor-length sheer black and blue sequined frock.
Yet it's not just in the fashion stakes that Harris certainly made the sexy and glamorous Bond Girl role her own. Speaking at this year's Bafta ceremony, the actress spoke out against the old Bond Girl stereotype, stating "well, I'm going to change that to Bond woman." As Skyfall emerged as the largest grossing Bond film of all time, it looks like the mould is changing for what it means to be one of 007′s leading ladies.
However, Naomie Harris' Eve isn't the only female who steals the show in this latest high-octane instalment. Judi Dench, now taking centre stage in her seventh Bond film, is placed firmly in the middle of the action as M comes under pressure to step down for someone younger and sprightlier to take over the reins, no doubt something that Dench can relate to herself. Speaking about her character's development, she says that this transformation has come "necessarily, just by the fact I have got older, and she has to work even harder to prove she is up to it…"
So what can fashion fans take from Skyfall? Well, the sixties are making a comeback in more than just Bond films. A high-necked shift dress with oriental flowers is bang on-trend right now, so it's possible that we will see this influence from the glamorous Bond world breaking into the high street. If you're looking for some inspiration, try out
catalogue shopping at isme.com