I own a lot of coats, but when it comes to jackets my wardrobe is seriously lacking. I have my trusty (fake) leather jacket, but that's about it! I've been looking at some different shapes and styles of jackets, and here's some I would love to own!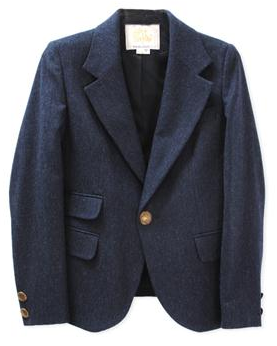 I have a bit of a thing for oversized blazers at the moment, and this navy & tweed little number would fit the bill perfectly! I think it would be ideal for all seasons as you could layer it over chunky knits in Winter but throw it over a cute floral dress to keep warm in the Spring or Summer too! £245 from Trilogy. Click!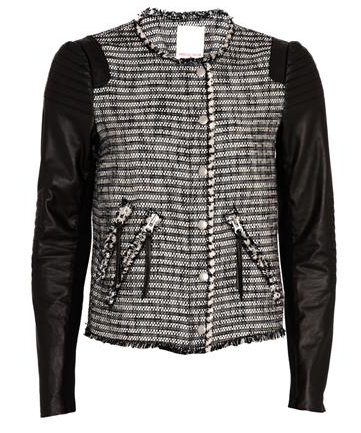 Now this is something totally different to everything I already own - it's such a boxy shape! An ideal statement jacket that again would be great all year round, this jacket has rock chick down to an art. £625 - Click!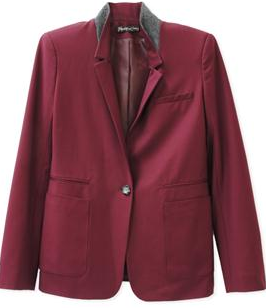 Another oversized blazer - I know, I couldn't resist! I am really favouring burgundy and berry shades of everything this winter - nail varnishes, lipsticks and clothes. This blazer would be perfect for me to throw on over some more neutral tones to give it that bit of berry punch. £315 from Trilogy. Click!
Another unique shape but a little more subtle than my other choice, I love this simple chic jacket. It would be such a versatile piece to have in your wardrobe. The silver zips give it the slightest rocky edge and I think would look amazing teamed with some studded ankle boots and skinnies. £365 - Click!
Are you a jacket person, or a coat person? (or both!)
(Supported by Trilogy)