Hi everyone! So you may have read my first post on nail varnish storage from February (if not, check it out HERE) but that wasn't even half of my collection! The majority of my ridiculously large collection is stored in these acrylic stands:
Each of the 5 tier stands holds around 50 polishes, and the smaller one holds between 25 and 30 depending on the size of the bottles. I'll leave it to your imagination how large my collection actually is (and it's grown again since taking these pics!)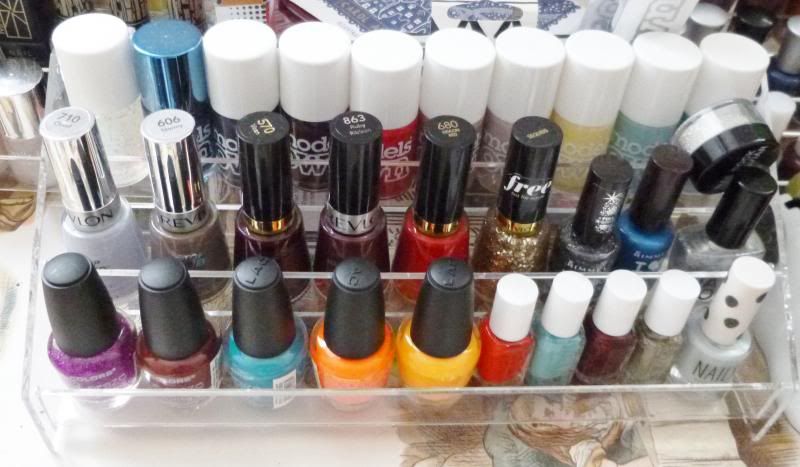 You can buy the 5 tier stands for £19.99 from the same eBay seller I used HERE, and the 3 tier stands are £9.99 HERE.
I also store my nail tools and bits and pieces in this little box that was originally a Soap and Glory skincare gift set I bought myself in the sales. I find it's just the perfect size to house all my base coats, top coats and everything else I need!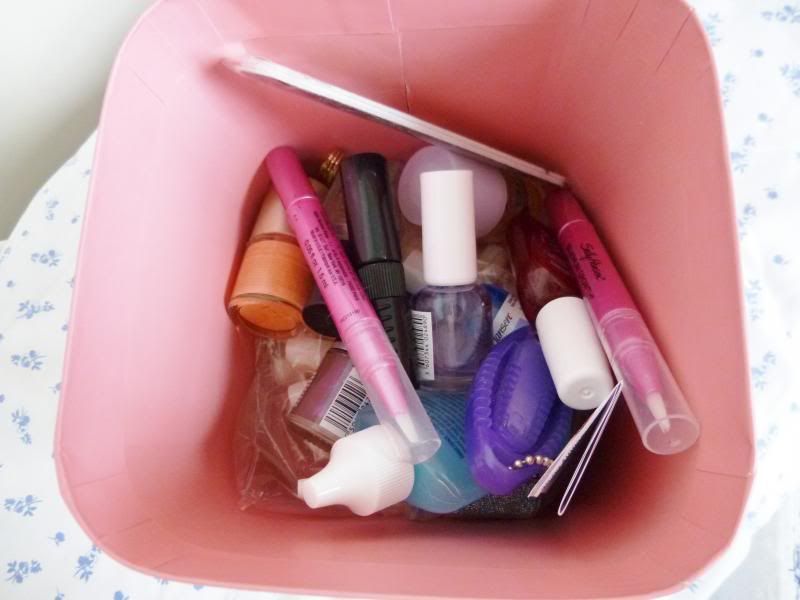 What do you think of my nail varnish storage? How do you store yours?