So a couple of weeks ago I placed an order with Fragrance Direct for the first time - this was prompted by two things! First, the 10% off voucher code I found when I was putting together a weekly Spendthrift Saturday post, and second the excellent quality of the Dainty Doll products I picked up from TK Maxx (post HERE) - I knew there were some more items on FD and placed an order pronto!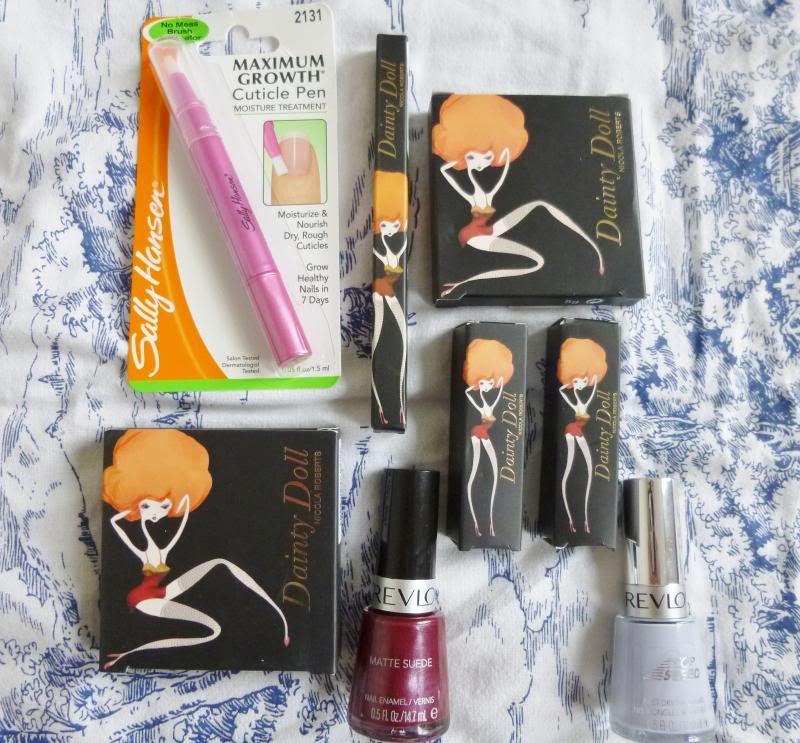 Sally Hansen Maximum Growth Cuticle Pen - an oldie but a goodie (which I've never reviewed, so review coming soon!) I usually buy this from Boots but it was £1.50 from FD! Click!
I had been lusting after Revlon Top Speed in Cloud for a long, long time - before Christmas I think! I spotted this Matte Suede colour at the same time and because they were only 99p each I couldn't resist picking up both. I haven't worn either yet but Cloud was featured in my Spring Pastels post HERE. FD link for Ruby Ribbon HERE and Cloud HERE.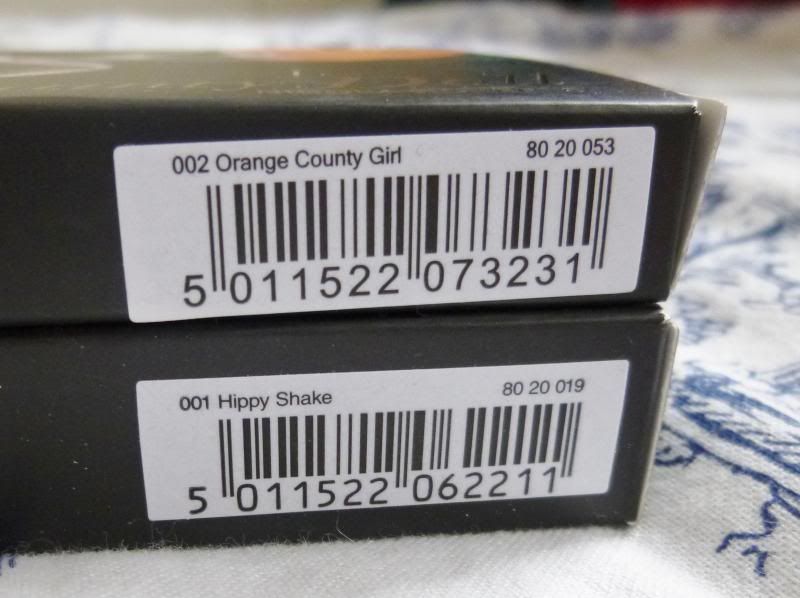 The two Dainty Doll blushes I picked up were Orange County Girl and Hippy Shake. Since they arrived I've been using both religiously and love them, I'm hoping to get a review up soon! Click HERE to purchase for a crazy £1.99 (while you still can as they keep selling out!)
I picked up Saucy Sailor and It's My Party lipsticks - I've not worn these out yet but swatched they're beautiful, and again only £1.99. Click!
Finally I picked up a black eyeliner pencil (Proud Mary) for 99p!- I've used this and it's not earth shattering but good quality so far. Click.
Have you made any purchases from Fragrance Direct recently? What did you buy?