Hi everyone! Today's nail look features Rimmel Precious Stones - something I received from my sister as a birthday present. I was super keen to try this as soon as I received it because it just looked so different in consistency and texture to all the other glitters I own and have tried.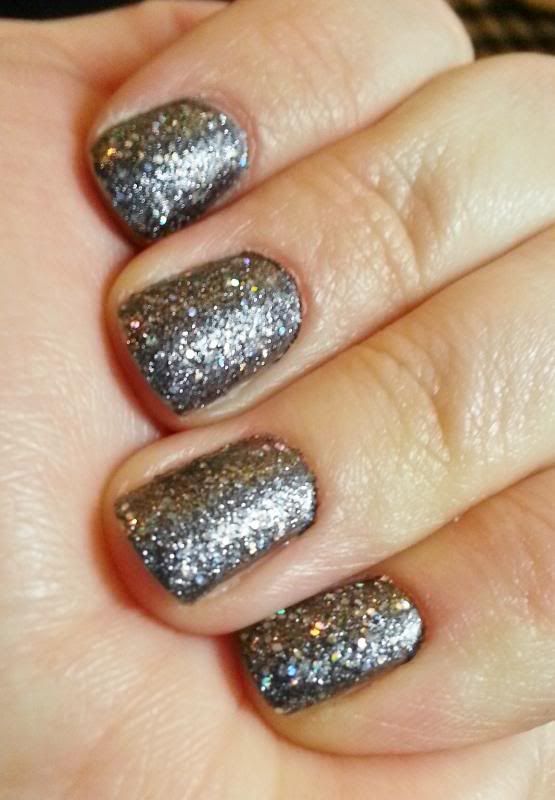 I really like how it looks on the nail - it's a gorgeous look for day or night!
I layered the Precious Stones glitter over a Collection Hot Looks polish in All That Jazz as I thought it matched the colour of the glitter well, and I think it looks quite nice all together!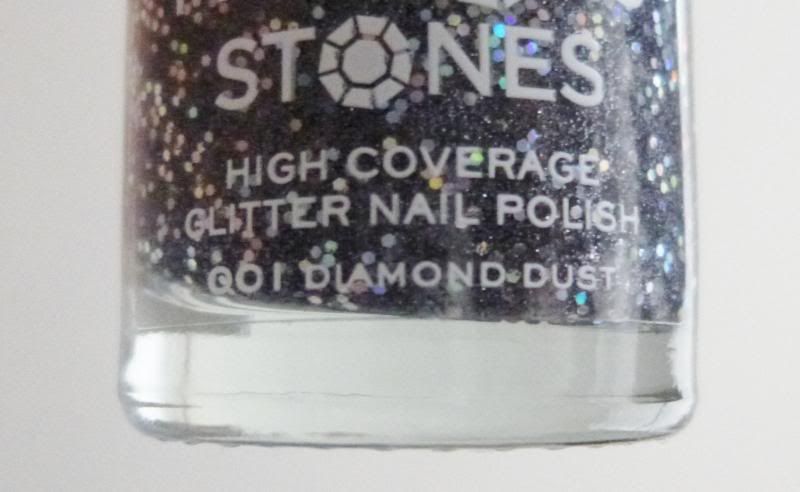 The Precious Stones is 'Diamond Dust' - I know there are a couple of other colours you can get in this range and I loved this one so much I also picked it up in the red colour! I really enjoyed wearing this, it looks great on the nails and catches your attention all day. I got a lot of compliments and found it lasted a good 3-4 days without any chips at all, so definitely worth the money!