Today's nail look features one of my favourite nail varnish brands - Kiko. I don't think Kiko gets half as much hype as it deserves, their nail varnishes are very reasonably priced (around the £3-4 mark usually but they often have sales and offers on) and have always been superb quality in my experience.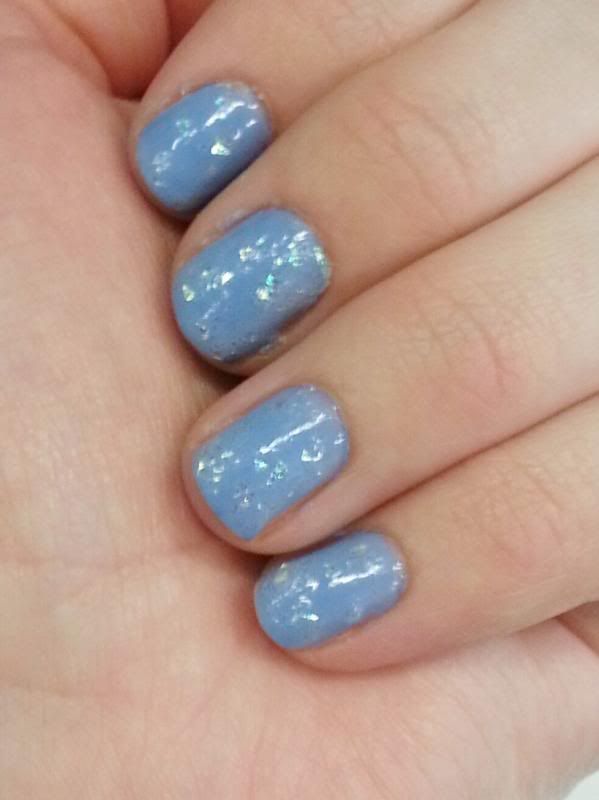 This look is a beautiful powder blue/lilac shade with Models Own Snowflakes layered over the top. Snowflakes is a top coat that most people would probably associate with winter (if only because of the name) but I think it works with a lot of pastel shades.
I picked up this Kiko nail polish (shade 339) whilst in Venice a couple of years and it's one of my all time favourites. Worn alone or with a pretty top coat it always draws a lot of attention. You can pick up Kiko nail polishes for £3.90 in store (they have a store at Westfield) or online HERE. Models Own Snowflakes is available for £5 online HERE on you can grab it instore in most branches of Boots.
Have you tried Kiko nail polishes before?